Jim Ottewill checks the temperature of Britain's hip-hop scene to find a new wave of boundary-zapping artists steaming up grime's rear-view mirror and readying themselves to rule…
Have we entered a new golden age for UK hip-hop and rap? While artists Skepta and Stormzy have elevated UK grime to the global stage, it suddenly feels like its older sibling is on the brink of having its own moment of gleeful giddiness. And everyone from American pop star Nicki Minaj to Toronto titan Drake agrees.
'I'm so proud of my generation,' says UK MC and rapper
Ms Banks
(below) who recently woke up after a gig to read fan-girl tweets from Minaj quoting her lyrics. 'With so much talent, it feels like there's no better time to be making music in Britain than there is right now.'
Success within the UK's hotbed of emerging rap stars seems infectious. While trailblazing artists such as Krept and Konan and Little Simz laid some steely foundations over the last few years and grime's explosion undeniably put some wind beneath their wings, hip-hop's new wave is intent on propelling itself even higher.
Stratford rapper J Hus was nominated for three BRIT Awards and the Mercury Prize thanks to the fusion of rhymes, bashment and afrobeats reverberating through his debut album
Common Sense
. Fierce MC Stefflon Don's
Hurtin' Me
went top 10, racking up almost 50 million YouTube views, while Streatham teenager Dave was named Best Newcomer at 2017's MOBO Awards, is BRIT-nominated and has verbally sparred with Drake. The world clearly now wants a piece; as Dave so deftly says in his track Revenge, 'I got love from superstars in America, before I got love from guys I chilled with at the corner shop.'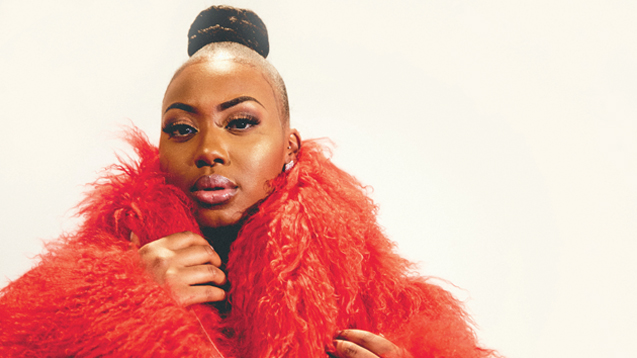 Coming thru
Ms Banks and her brazen lyrical flow is at the forefront of this charge of bold, exciting UK talent. 'Right now, everything is coming into focus,' she says of her female peers, and it's true. Artists such as Flohio, Manchester's IAMDDB, Stefflon Don and
Lady Sanity
are all standing up and slaying harder than ever before.
'For me as a woman, I feel like our music is getting way better, we're living true, empowering each other to go on to even greater things. That has a big role to play in why there are more of us breaking through and we're getting more attention and respect.'
Despite all the tastemaker tips for 2018, Banks' success is no overnight sensation. Previously supported by PRS Foundation's Momentum Fund, hers has been a steady rise through open mic nights, raves and memorable moments like her 16 bars on Stylo G's
Yu Zimme
and her own killer track,
Bangs
. But, with an increased emphasis on equality and social consciousness permeating all areas of our cultural life, her aesthetic is more in tune than ever with the zeitgeist. Plus, not every MC has the love of Minaj or fellow US star Cardi B, who invited her on tour last year.
'It's one thing knowing you're good at something, it's another to have that confirmation from someone you respect and admire so much too. It definitely helps you to keep going.'
Real hip-hop
While UK grime's detonation in the popular conscious has undoubtedly helped ready ears for hip-hop artists, what's the relationship between the two in 2018? In terms of perception, many stylistically different MCs and artists are lumped together under the umbrella of grime. But there are still sonic distinctions.
'You'll find variations in the tempo of the instrumental and flow in the artist's delivery,' says Yxng Bane, a BBC Sound Of 2018 longlisted artist who represented the UK at SXSW this year thanks to funding from PRS Foundation.
His take on British hip-hop blends dancehall and RnB, while the East London rapper's remix of Ed Sheeran's
Shape of You
met the pop star's approval. At the same time Bane, who takes his name from the Batman villain, believes that boundaries are continually moving and morphing. 'When I think of my own music, I try not to box myself into any genre,' he says. 'We are at a period when grime artists will make rap and vice versa.'
New artists, from Tottenham rapper Avelino to Camden's Awate are helping to keep it eclectic, injecting their music with shades of afrobeats, drill, trap, bashment and whatever musical shapes catch and explode in their creative net.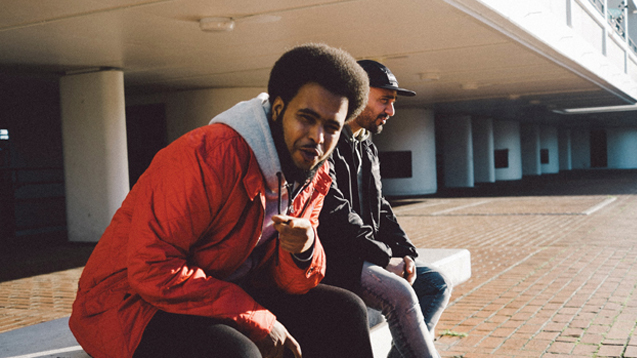 MC and producer
Awate
(above) has just released his latest album
Happiness
and believes the web is behind a new era of collaboration. 'You can see everyone linking up around the world to collaborate, whether it's in fashion, film, music, comedy or politics,' he explains. 'Just look at '
Black Panther
' or
Big Shaq
. The internet has connected the diaspora and we're all just sharing culture.'
Talkin' hard
A key milestone in grime lynchpin Stormzy's ascent to the top was a headline set at industry festival, The Great Escape, back in 2016. Notorious for breaking the best new talent, this year a similar honour will fall upon UK rap phenomenon MoStack and Mist. The pair are not only united by their raw talent, but through their work with super producer Steel Banglez. With credits also including Dave and Yungen, his discography reads like a who's who of hot British acts. Banglez is belligerent in his belief that hip-hop would always rise right to the top.
'This music we make is now the mainstream,' he says. 'It's not going anywhere, it'll sit happily next to Anne Marie or Ed Sheeran in the charts.
No Words
, the tune I made with Dave and MoStack, has been in the charts for the last 12 weeks and keeps selling. Five years ago this wouldn't have happened.'
Dave is one of the most hotly-tipped of the new breed, having bagged a gong at the MOBO Awards and was nominated for Best Breakthrough Act at the BRIT Awards. Only 19 years old and still yet to release an album, his ability to weave in emotional and political reflection into his hip-hop bangers makes him irresistible. Having helped shape his sound, why does Banglez think his music has taken off?
'For one he's called Dave. We're in Britain. Everyone knows a Dave, they're all good guys. So the name is genius,' he laughs. 'On top of that he's a great musician. He plays the piano, produces, sings and writes. He's a true artist and that's what makes him so special.'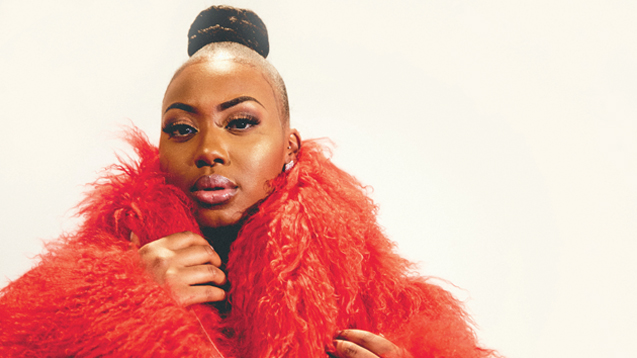 Know your networks
While UK hip-hop has always been a DIY culture, there are now more platforms than ever before for artists to express themselves through. YouTube channels like Link Up TV, SBTV and BL@CKBOX offer outlets for artists in the earlier stages of their career while BBC's 1Xtra is a bigger springboard from which rap acts can ensure their voices are heard.
Birmingham rapper and wordsmith Lady Sanity believes the broadcaster to be a right of passage for British talent. 'When artists are starting out, you have a plan of what you aspire to, stepping stones to help you feel like you're progressing,' she says. 'Getting played or noticed by 1Xtra is a massive mark on your tick list as a new UK rapper.'
Sanity, alongside Awate is a recipient of backing from the MOBO Help Musicians Fund, a new initiative set up by MOBO and Help Musicians UK to assist new artists in realising their musical ambitions.
Another up-and-coming act to benefit from the fund is
Signkid
(above), a deaf producer and performer who aims to open up the industry to make it more accessible for creators. When it comes to innovators in the world of hip-hop, he cites US artist Chance The Rapper as a key source of inspiration.
'He hired his own sign language interpreters to join him on tour to make it fully accessible for deaf and hard of hearing fans. It meant I'm able to feel part of the music and gave me the hope to continue creating independently. Chance made me feel like anything was possible.'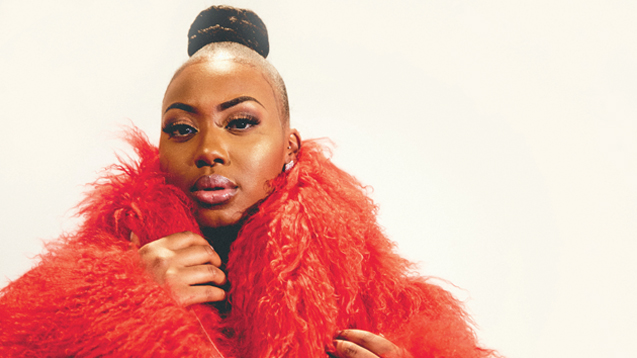 Regional vibes
While London is the epicentre of this hip-hop resurgence, similar aural tremors are being felt in Birmingham, Manchester and Hull.
Chiedu Oraka
(above) is a rapper who calls the latter home and has built up quite the head of steam in Yorkshire and beyond. With releases including'
N.H.E (North Hull Estate)
and
21st Kid
, it's taken numerous gigs and mixtapes but now more ears are turning towards him and his peers.
'Everybody seems to be championing UK black music at the moment and this is lot to do with our DIY attitude,' he reveals.
He cites fellow Hull artists Deezkid and Live Lans as two very special talents with two very unorthodox musical styles. 'Artists have stopped trying to conform and now just make music that sounds good to them. It means that fewer people can ignore us now and even sees a lot of people trying to jump on the bandwagon. That's sick - whoever thought this day would come?'
At the same time, Chiedu believes these regional musical communities need to work closely to guarantee success. 'All I want to see is a stronger northern representation in UK black music, and I need to be one of the figureheads of that movement,' he states.
Getting louder
Whether it's at this year's BRIT Awards, recent UK chart showings or anticipated albums from Stefflon Don and Dave, homegrown hip-hop will be one of the big stories of 2018. Lady Sanity believes it comes back to the turbulent times we're living in.
'It's a release for young people,' she claims. 'There are a lot of things happening politically, a lot of things changing that young people don't like – and it's a great outlet to deal with that.'
With more talent appearing almost daily and success coming to some overnight, the voices of UK rap and hip-hop are getting louder. But with this it brings its own challenges – how to find and keep an audience.
'The only difference between you and the next success story is yourself. So make sure you stay original', she advises. 'Once you've found your sound, try to do things differently. Then once you find your feet, just like the UK hip-hop scene, you'll be unstoppable.'
This feature appears in the current issue of M magazine