Lucy Doyle explores the artistic interplay between sound and vision in our new social media reality.
What makes for good art in music? Is it the pop culture defining line-up on the cover of The Beatles'
Sgt. Pepper's Lonely Hearts Club Band
? Andy Warhol's eye-popping crotch shot (not his own, you understand) for the Rolling Stones'
Sticky Fingers
album? Or is it the bombastic nineties dance move instructionals once found inside a Steps CD? How about Kanye West's subversive anti-art for
Yeezus
?
Good artwork may be a lot of things but one thing's for sure: it's as important as ever. In today's digital landscape, art is more than just a record sleeve: it's the uniform banners across an artist's websites, the flyer design and the small thumbnail that helps you make the split second decision over whether to stream a track.
Then, of course, there's the infinite possibilities of social media that allow an artist to share their vision. It all adds up to an impressive artistic arsenal. 'It's a luxury that I can show people how I see things through art,' says Izzy B Phillips – songwriter, frontwoman and all-round creative force behind guitar-pop band
Black Honey
(pictured, above).
Since forming in 2014, the band have crafted a highly-realised aesthetic to accompany their hypnotic sound, inspired by cult movies by Wes Anderson, Quentin Tarantino and Wim Wenders. All desert diners and gun-toting bombshell heroines, Izzy says she became 'completely obsessed' with how cinematography could play a role in the band's output. 'When that obsession got its grip on me, that's when I started to see that I could push the songs further.'
Part of that vision has been thanks to collaborations with creatives such as music photographer
Charlotte Patmore
, whose in-the-moment tour shots of the Honeys turn mundane life on the road into endless movie-like possibilities.
'There was no big shoot, no lights and fucking rentals. It was, "Come on tour. We get up in the morning, we go and find a location anywhere around and then you just shoot. That's the rule,"' Izzy says.
Filmic shots
outside diners
, black and white
arthouse snaps in Paris
and
hotel pool
pics ensued, building a kitsch brand that today boasts more than 22.4k followers on Instagram – almost as big as their 25.3k Spotify following.
Clearly, visual platforms have become instrumental in music, but then, as Izzy reasons: 'It's the songs that it comes down to at the end of the day. You could have the best artwork in the world but if you haven't got a tune, then what's the fucking point?'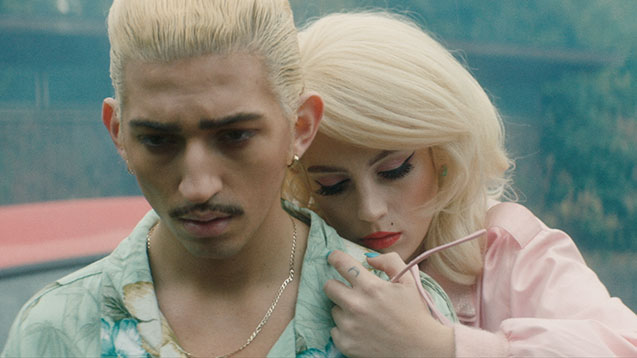 Exhibit A
So, good tunes in the bag, what can an act do to start building on their aesthetic? 'I'd say follow your music, be true to yourself and embrace weird,' answers Izzy. It's also really important to trust your gut: 'We've done whole videos before which I've just scrapped. I'm not a natural leader but I've learned the skills. You have to say, "This isn't good enough," and it's not because I'm trying to be horrible – it's because the artwork comes first, the music comes first.'
In terms of sourcing suitable collaborators, Izzy says it's about, 'finding the proper future in their field and scouting them out.' She adds: 'Universities are a good place to start. How much talent must be coming out of art schools for album artwork?'
For British Composer Award winner
Deborah Pritchard
, visually-led social platforms are becoming more useful to composers whose creative process involves imagery. 'There's the potential to build up a large gallery of work as if creating your own
online
exhibition – demonstrating how your work develops over time and communicating your vision more fully,' she explains.
It can also provide an entry point for new listeners to the genre. 'I've generally found that an audience which isn't used to contemporary classical music can understand my narrative more clearly when it's accompanied by some kind of image,' she says.
As a composer with synaesthesia, Deborah writes scores in response to artworks and also produces retrospective visualisations of her work. Her violin concerto
Wall of Water
is based around a Maggi Hambling painting, and was performed at the National Gallery in 2015.
Deborah believes that the emphasis on visuals within the classical world, 'has reached a point of heightened exploration,' and suggests that composers who are pulled towards art could consider creating graphic scores, writing in response to literature or working digitally with computer technology.
'Collaborations are also really exciting ways of finding a visual identity; perhaps with an artist, musician or filmmaker who shares your vision,' she says.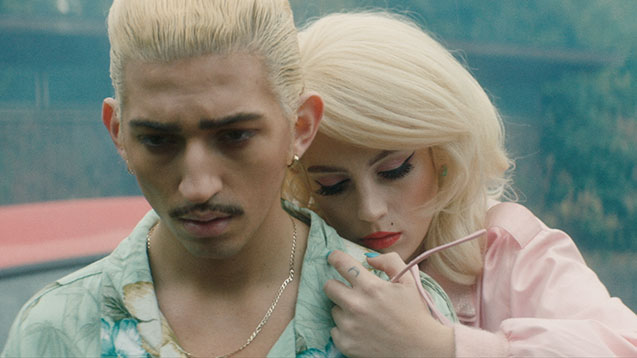 Picture perfect
Alongside artwork, press photography is key to getting noticed. 'A good artist will shine with or without iconic imagery, but when you pair the two, the results are quite astonishing,' figures
Olivia Rose
, photographer of the tome,
This Is Grime
.
'There is no formula to a brilliant image, but when you take one and marry the creativity of the photographer with the artist, it's just pure fucking magic. And those images live on for many years to come.'
Jodie Banaszkiewicz
, Founder of Stay Golden PR – which represents the likes of Girl Ray, Amber Arcades and Mac DeMarco – advises that it's important to be consistent with band shots, especially so that people can start to recognise your act. 'I've had bands offer photos with three members and others with five. It's confusing to your fans as well as the media.'
For editorial coverage, she recommends that artwork should be square and hi-res - 'around 2MB and 300dpi, which is suitable for print'. For a campaign such as an album release, Jodie says you should aim to have various options from the same image including portrait, landscape and a close-up.
Weighing in on the question of rights, Olivia – who has shot the likes of Skepta, 2018 BRIT Award winner Stormzy and Dizzee Rascal – says that a grey area has developed around social media and digital content. 'My best advice would be to always work out an agreement before shooting that you are both happy with. Lay down the fee, the expenses, the number of final images you want to choose and exactly what you want to use them for.'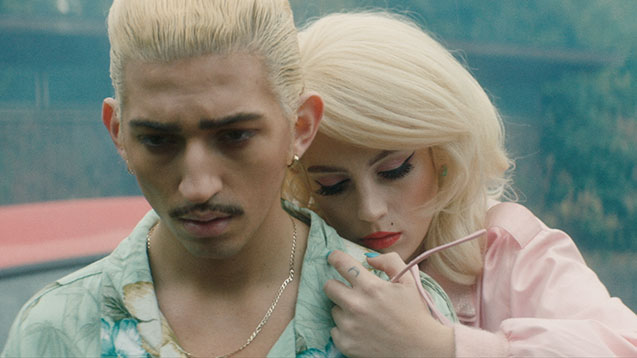 So how can acts build a creative partnership with a photographer and ensure they get a good image? 'Some of my most successful working relationships have been formed when the team around the artist trust their vision,' Olivia says. 'The more access I can have to who I'm shooting, the more we can get into each other's heads and suss each other out.'
There's also the balance between authenticity and shock factor to consider. 'Although sometimes, being shocking is as simple as being your purest self,' she believes. 'I always say I am happiest shooting someone who will give me something different. What that something is always varies. It can be an attitude, an ego, a face or a sense of personal style.'
Search for merch
Another extension of artwork – and a profitable one at that – is merchandise. 'Whenever you go to a gig, you pay your ticket at the gate but the band won't really see the money,' says Izzy. 'Merch feeds the band.' She's one to know: Black Honey put out everything from retro baseball tops to pin badges and patches – alongside
heart shaped vinyl
, of course.
If you're starting out, merch may seem like particularly alien territory. Do people still buy tees? Is a custom fidget spinner a totally crazy idea? (Er, yes). Tersha Williams, co-Founder and Head of Creative at
Terrible Merch
advises: 'The general rule is that t-shirts and posters sell well in the UK and US.'
But she reckons that the days of the simple logo tee are numbered and it's more about creating something memorable these days. 'You'd have to have a really strong logo and following to get lazy and just be able to put a logo on a tee. Merch is an opportunity to make something special for your fans.'
On the question of rights, she advises that if you want to reproduce your artwork for your merch, get permission from the person who made it or buy it outright if you can.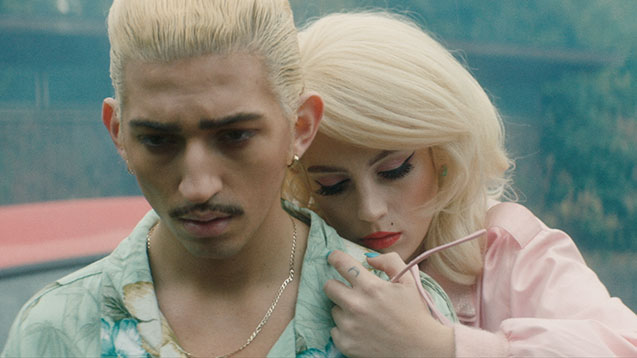 Other things to consider include colour: 'Make sure you know your pantones - they are not the same as the colours you see on your screens.' It's also worth thinking about the placement of the art. 'Work with how a design sits on medium sizes to figure out its correct dimensions,' she says. And if you want to stay economical on your first run: 'Simple one-colour designs make merch more profitable.'
So what is there to learn from all this? When it comes to the artforms surrounding your music, the general consensus is to trust your vision and find collaborators who share it. Early on, that may mean not being able to throw loads of cash at a project, but as Izzy reminds, it's about forming partnerships that help both sides flourish. 'If I find someone I believe in, I'll help them grow with me, and they'll help me grow more.'
And, just like the ride or die notion of her favourite cult movies, she concludes: 'My whole thing is we're not going to pay loads of money but we're going to make art that is going to live forever.'
See also:
Full interview - Deborah Pritchard >
Full interview - Olivia Rose >
Full interview - Stay Golden PR >