Olivia Rose is the photographer behind
This Is Grime
; the definitive tome dedicated to the genre that climbed from the depths of Bow in the early 2000s, to become the voice of a generation.
Narrated by its originators and written by 
i-D
features director Hattie Collins, Olivia shot over 170 people for the book, capturing slick black and white shots of the likes of Skepta, Stormzy, Dizzee Rascal and J Hus.
'There is no formula to a brilliant image, but when you take one and marry the creativity of the photographer with the artist, it's just pure fucking magic. And those images live on for many years to come,' she tells
M
.
One of only 100 photographers selected to show work across the country in the British Journal of Photography's Portrait of Britain 2017, Olivia's award-winning work confronts issues of racism and classism, and seeks 'to find faces and personalities that represent cultures, influences and upbringings that are either misrepresented or underrepresented to mainstream audiences.'
Here, in an extended interview taken from our
feature exploring the artistic interplay between sound and vision
, we chat to Olivia to about how the book came together, plus get her advice on practicalities to look out for when working with a photographer...
How did This Is Grime come about?
In 2015, Hattie Collins asked me if I wanted to shoot 35 grime MC's over two days in celebration of the ten year anniversary of
Lord Of The Mics
. Two days later we had shot the most beautiful black and white series, full of acts both old skool and new, all vibing on set. Thanks Robert at Dalston Pier Studios for putting up with our laughs and noise and smoking and mayhem – we appreciated the freedom to be ourselves. The atmosphere was so on point that Hattie asked me if I wanted to shoot a book and
This Is Grime
was born!
Hattie and I always had the ultimate goal to do the MC's and originators of the scene justice, telling their stories through their own words and shooting images that represented intimate moments that we might not always associate with the energy of the music itself.
What do you look for when photographing musicians and how do you gain an understanding of their aesthetic?
For me, the joy of shooting talent or more specifically, musicians, is the fact that they always come with some sort of personality. As a breed, photographers are always attracted on a basic level to aesthetics, but 'aesthetics' can have a broad remit. How someone looks is more than just a traditional picture of beauty to me, and often, my camera seeks to find faces and personalities that represent cultures, influences and upbringings that are either misrepresented or underrepresented to mainstream audiences.
I am not looking for beauty in a traditional sense, but a psychological one. I always say I am happiest shooting someone who will give me something different. What that something is always varies. It can be an attitude, an ego, a face, a sense of personal style – it can be found in a difficult day, as much as it can be found in an easy one. I believe it is my job to draw that beauty out of someone.
Sometimes I'll do some pre-shoot storyboarding with the artist I'm going to work with (or more commonly their label) and that can be a really productive process. It offers me an insight into the artist, as they share images that reflect their personal style and taste. It's really a pre-shoot way for creatives to see if they will gel. It's not about either side applying pressure: I believe that my work will either suit their style and how they want to project themselves, or it won't.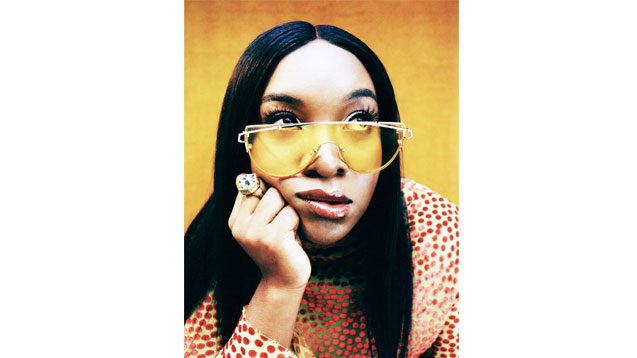 Who have been some of your favourite grime acts to shoot? What was it they brought to the table?
The most photogenic face in grime (in my opinion) is
D Double E.
With cheekbones to die for and a strong face that suits his personality so perfectly, he was always very natural and quietly confident which appealed to my lens. Novelist was the same; a natural, very trusting and comfortable with me, ignoring me or giving me his attention at just the right moments.
My most unforgettable shoot was my
Guardian Guide
cover shoot with Skepta on the hottest day of summer 2016, right after we'd put
This Is Grime
to bed. He'd been one of the hardest MC's to pin down for the book and it felt like a real achievement to shoot such an iconic series with him. Skepta is one of the most fascinating characters I've ever had the pleasure of spending time with. Some people just have that something special about them. He has it in spades.
What's the relationship between photographer and subject? How can artists build a working relationship with a photographer?
The relationship is really up to the subject themselves in many ways. I am often frustrated at the barriers of PR's, managers and labels who stand between you as a visual creative and the artist as a musician. Some of my most successful working relationships have been formed when the team around the artist, trust their vision. The more access I can have to who I'm shooting, the more we can get into each other's heads and suss each other out, and the better the images will be.
Sometimes I wish I could send a new client a video of me on set – goofing around and being a normal human, making the artist feel comfortable, taking the photographs without stealing anyone's soul! – so that I could establish trust faster. A good portrait will always be about trust. The photographer is there to guide you and you are both trying to reach the same goal, so be free and trust in their vision!
What practicalities should musicians look out for when working with a photographer?
Image rights can be a bit of a nightmare in this day and age. With ten years as a freelance picture editor under my belt, I have seen the grey areas of social media and digital formats completely swallow what was once a pretty widely recognised set of standard usage agreements and terms for image rights. Things are different now and especially in British music, there are a lot of independent artists who are changing the landscape of the music industry as a whole – including image rights. My best advice would be to always work out an agreement before shooting that you are both happy with. Lay down the fee, the expenses, the number of final images you want and exactly what you want to use them for.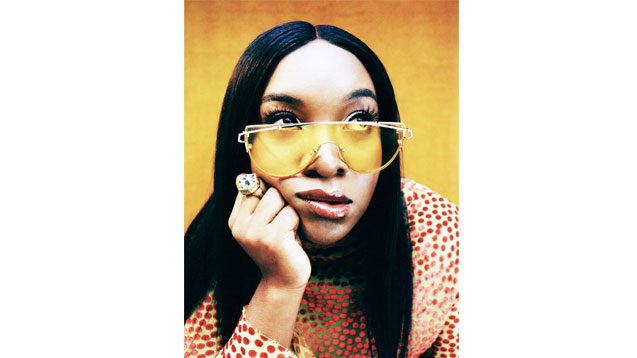 What are the recommended dimensions for artists press photography?
Always request .tiff for high res and .jpg for low res images. Press photography shouldn't need to exceed 50mb at 300dpi as it's intended use is for press (digital, online and social). Flyers and posters would require different dimensions and in many cases, a different usage agreement. Press usage does not traditionally include artwork, flyers/posters or third party usage (e.g. advertising), but more and more often, musicians want these things to be included in one shoot campaign.
I think one of the most important things to remember in music photography, is that the photographer is also a creative. If you made a track for a magazine to use in an editorial fashion film, but then two months later the same magazine was using the track in a TV commercial advertising the magazine itself, you wouldn't be too happy about it. Photography is on many levels and especially to me, my art. I don't want it cut and remixed and remastered without my permission, any more than a musician doesn't want that done to their track.
How important do you think artist imagery is?
A good artist will shine with or without iconic imagery, but when you pair the two, the results are quite astonishing. There is no formula to a brilliant image, but when you take one and marry the creativity of the photographer with the artist, it's just pure fucking magic. And those images live on, in books and magazines, on album sleeves and posters on bedroom walls for many years to come – beyond both the musician and the photographer. It's a two way process that requires masters of both crafts.
How can artists stand out with their visuals? Do you think there's a pressure to be 'shocking'?
What is shocking? This word needs a shift in definition. I'm not shocked by nudity or sex, glamour or perfection. I'm shocked by images that portray honesty. Authenticity. Images that show the vulnerability in the masculine and the strength in the feminine. Images that invert our idea of what a musician should be, what artwork should be. Sometimes being shocking is as simple as being your purest self.
What acts do you think are doing their artwork and imagery particularly well?
Well obviously I'm biased and am going to pick artists I've worked with but I do think J Hus and his team at Imran Malik PR and Black Butter have been really successful in immediately placing him in excellent PR slots with really great visual artists documenting him.
I also think Tom Grennan had a massively strong campaign, based on real simplicity to the image paired with the brilliantly bold and graphic design skills of Hales Curtis. Rita Ora's album campaign is also a favourite; we wanted to shoot Rita as her most authentic self and I think we were really successful in creating a visual that resonates with her fans and rooted her back in the beauty of the real.
www.oliviarosephotography.co.uk