Tina Edwards tunes in to UK jazz's brightest new stars who are turning heads with their eclectic sounds and asks: isn't it time we coined a new sub-genre for this?

Us Brits have a habit of playing things down. We can be notoriously shy in celebrating our achievements, so it's taken a few nods from our American cousins to establish what many of us already knew; the UK has birthed a new jazz age.

This year, SXSW Festival in Austin, Texas, hosted its first ever UK jazz showcase. Let's think about that for a moment; the brightest new stars in the British jazz scene at the world's largest new music festival. That means our home grown scene isn't just a local buzz spurred on by a few artists and tastemakers? Not at all. A movement is happening and the world is listening.

New jazz guardians

The Original Dixieland Jass Band formed in Chicago, 1917, laying down the first ever jazz recording that same year. Almost exactly one hundred years later, Brits landed on American soil to demonstrate how we've interpreted and transformed a genre. London tuba player Theon Cross - who played at the same SXSW showcase as Moses Boyd Exodus - shares reactions from those he spoke to at the showcase: 'People were coming up to me saying, "Man, I've never seen that before."'

The best way to measure the impact of something is to take it out of its context. 'I'm always playing Shabaka and the Ancestors and Yussef Kamaal on my show and out at gigs,' says Chicago broadcaster and DJ Alejandro Ayala, aka King Hippo. The Lumpen Radio broadcaster clearly believes that UK jazz has its own identity, and he's not alone.

During a recent DJ set in his home city, Alejandro explains how revellers had an ear for London music: 'Bassist Junius Paul kept coming up to the booth to see what I was playing, and you know what? It was always a record that was made in London. That happens frequently.'

Jazz is a genre so rooted in American history that it's reassuring our take is being embraced and celebrated on its home turf. But how has the UK come to develop a jazz scene that is so distinctively different yet internationally renowned?

'We're not trying to be American', says Femi Koloseo, drummer of eclectic Afrobeat, reggae and hip-hop inspired five-piece Ezra Collective. 'We are being ourselves. That's attractive to the world, because it makes what we have unique'.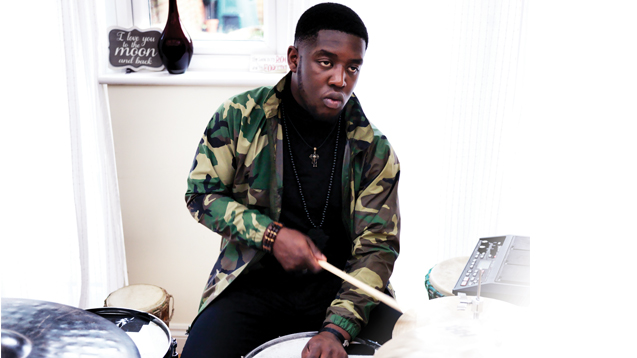 While Femi and his peers don't focus on drawing inspiration from the States, it doesn't mean that the scene is inward-looking. In fact, Cassie Kinoshi - saxophonist in Nérija and SEED Ensemble - believes that immigration and the flow of cultures into the UK have a huge effect on British jazz musicians. She explains: 'The UK and its relationship with its former colonies and history has shaped the way we approach improvisation.' She adds: 'Jazz is originally an American art form but what is happening over here is just as valid and worthy of recognition.'
The increasing strength and weight of the UK scene is supported by an infrastructure that is growing around it. Cassie highlights Jazz Re:freshed, which has been promoting a wildly successful gig series in London for 14 years. She explains: 'What Jazz Re:freshed is and has been doing is incredible; shining a spotlight on one slice of the UK scene that I feel can often be pushed to the side.'
Organisers of Jazz Re:freshed - who also run a record label - took a number of British artists to SXSW with British Underground and
online
publication
Jazz Standard
. 'We've always had a broad view of what jazz is,' says Co-Founder Adam Moses. He believes that the current crop of British jazz musicians have 'decided to be freer with what they put into their music. Someone like Moses Boyd - who can kill Ronnie Scott's [Jazz Club] - is not ashamed to say that he listens to grime. Some years ago it would have been a faux pas to admit that if you're a "jazz person"'.
Lauded American radio network National Public Radio (NPR) recently
broadcast
a documentary about the new wave of British jazz musicians who played in Texas this year. MOBO Award-winning Moses Boyd, who was one of the artists, told the network: 'Instrumentally, some of the sounds and bass lines I use have a lot of reference to grime producers. I'm not a grime musician, but I feel like I'm a part of the culture.'
Adam echoes the growing encouragement for British jazz artists to flit between styles. He says it's this innovative genre-fluidity that has enabled a distinctive sound to emerge, one that's centred around jazz, but draws on various kinds of British music subcultures; not just grime, but broken beat and garage, too.
Femi Koloeso - who is mentored by Gilles Peterson and Four Tet via the PRS Foundation-supported Steve Reid Innovation Award - points out that this sonic cross-pollination isn't exclusive to the current movement: If you look at the history of jazz music, it's always used a mash-up of different genres to get its point across. And he's right; we wouldn't have birthed the acid jazz movement of the eighties and nineties without funk, soul and disco. Even hip-hop wouldn't have developed in the same way if the genre's earliest protagonists hadn't sampled classic jazz tracks. So does this mean the likes of Moses Boyd and Shabaka Hutchings are developing not just a scene, but a whole new sub-genre?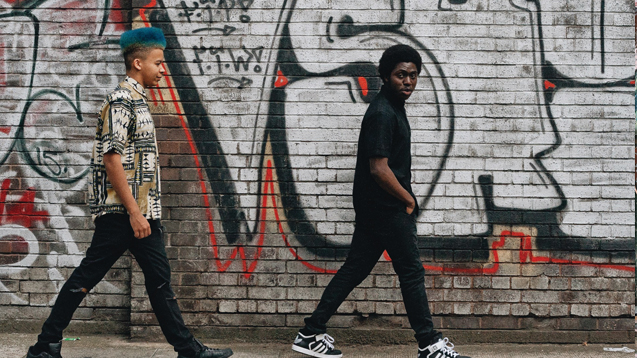 London-based composer Nubya Garcia, like many jazz musicians, finds the concept of genre somewhat limiting. 'For me, I'd replace the word "sub-genre" with "sound"'. The saxophonist - who released her debut LP Nubya's 5ive via Jazz Re:freshed in May - is inspired by jazz but also garage and broken beat for its 'rhythmical energy'. She continues: 'I think genres can be a bit misleading in general - just because it makes you think of a box in which something has to fit.'

Although, there are musicians who see genre-titles as something necessary… 'Calling it jazz seems a bit restrictive,' says Nemali Kwaten of fast-rising hip-hop inspired duo Blue Lab Beats. 'The term doesn't really describe the specific scene that's happening right now; with our own music we are influenced by jazz, grime, hip-hop, funk, soul and Hi-life. There should be sub-genre names so that people can understand the difference in sounds.'

While there's no doubt the UK jazz scene is the strongest it's been in decades, it's not just in Britain that a resurgence in jazz is drawing in new influences, listeners and calls for more accurate sub-genre names. Kamasi Washington and Thundercat – key contributors on Kendrick Lamar's album To Pimp a Butterfly - have propelled LA's brassy, hip-hop-swayed scene over recent months. And Harlem - recognised for birthing bebop halfway through the 20th century - is also producing a new wave of genre-bending talent. Just look at Braxton Cook, and siblings Samora and Elena Pinderhughes, who are coming through in the company of trumpeter Christian Scott. It's Christian - who has won awards not only for his music but for his popular music app – who took it upon himself to tag his genre-fluid music with an attractive new label, 'Stretch'. Also the name of his 2015 album and app, it's a term he's pushed to help audiences understand more about his approach to music. But back in the UK, musicians are yet to coin a phrase. Self-effacing, our British quirks strike again.

This is where it comes to the tastemakers, broadcasters and writers. Will the UK scene – however we choose to title it – be able to continue its momentum? Brownswood Recordings, the label founded by Gilles Peterson, has supported a number of artists including Moses Boyd Exodus and Yussef Kamaal. Label manager Emily Moxon is confident in the growing support system: 'It's great that platforms like Boiler Room and Red Bull are supporting jazz now.

'I think we just need to make sure that we create a sustainable ecosystem for the scene to flourish. This is about having visibility in a good mix of written media, radio shows that play the music, labels interested in developing artists and a live circuit for people to play - in the UK and internationally.'

So how else does Emily think that the scene should be championed? She says she'd 'love to see a specialist jazz show on BBC 1xtra or BBC Radio 6 Music'.

However we choose to identify or celebrate the UK jazz scene in 2017, it's important to note two things: one) it needs embracing and sharing on wide platforms, and; two) good music speaks for itself.

Sharing new music discoveries with friends is always worthwhile for the artists and listeners, but even if things continue as they are, we needn't panic about the scene going away any time soon. Femi has a 'trust in the sound'. Does he worry about the scene losing attention before it's reached its peak? 'The more "successful" things become, the greater the fear of making a mistake', he states.

Femi though, like the new wave of UK jazz artists, follows a new school of thought; one that's humble, but quietly-confident. 'We didn't get a sound like this from being fearful of mistakes. We've just got to stay brave and honest.'