If you'd gone down to the Royal Albert Hall over the summer, then you would have been in for a big surprise.

Rather than a crowd of listeners sitting and sensibly taking in the sounds of the ensemble, you would have seen an audience on its feet, raving in the aisle. For this was the first ever BBC Radio 1's Ibiza Prom, an event quite literally bridging the gap between the club and the concert hall.

Led by DJ and broadcaster Pete Tong in cahoots with the Heritage Orchestra, the event saw the classical collective tear through some of rave music's biggest anthems including the likes of Chime by Orbital, Children by Robert Miles and Inner City's Good Life.

It's not the first time the orchestra have dabbled with dance - previous projects have seen them working with drum and bass pioneer Goldie and Mo Wax's James Lavelle. We caught up with the outfit's producer and manager Chris Wheeler to find out how they've inserted their violins deep into the heart of the rave...

The Heritage Orchestra has worked with Goldie and Radio 1 Ibiza Prom. Can you explain  how these projects came about?

We're always on the lookout for pro-active collaborators, and anyone whose music we enjoy, or have an affinity with.

However, we don't choose collaborations that are specifically orchestral either, we just look out for music that we like. An orchestra can do a lot more than just play classical music, in fact we don't play classical music at all really - we tend to veer into the world of alternative pop and electronic music. And because we all grew up in the nineties it seems that we like a bit of drum and bass!

I approached Goldie about five years ago and after a lot of false starts in getting it off the ground, we finally got the commission from the Southbank to put an orchestral version of Timeless together for James Lavelle's Meltdown Festival in 2014. It was so successful that Jane Beese [head of contemporary music at London's Southbank Centre] immediately booked it for two nights the following year and it looks like we will take it to several places around the world.

We were asked to do the BBC Prom because of our history working with dance music, but also Jules our conductor had arranged previous Proms with great success. All in all we were the choice orchestra for that one. It was all to tie in with Radio One's celebration of broadcasting for 20 years in Ibiza and involved working closely with Pete Tong.

What were the challenges with these musical projects?

We have a very strong band within the orchestra, but the hardest part on both of these shows is getting all of the right sounds and feel for each track. Especially when they can be very electronic.

Some people think an orchestra just gets the sheet music put in front of them and off they go - but there is a much deeper process where we effectively reverse engineer how a track is made and we try and emulate many aspects of that tune live. We also want things to be different to the original so there's a lot of fast decision making along the way.

We also have very little time to put these shows together - in fact only two or three days with the band and one full orchestral run through before show time - that's definitely the most challenging aspect.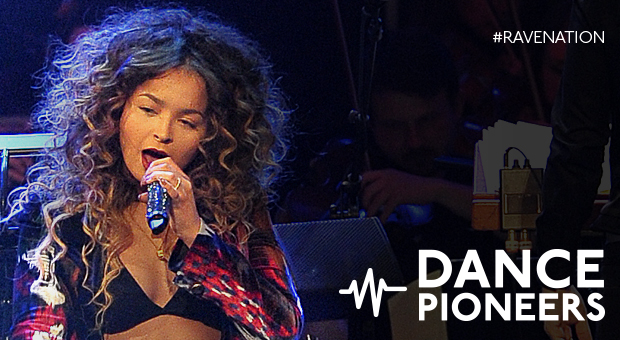 What is about these electronic music that lends itself to classical orchestration? Why is dance music such a good fit? And is it exciting to be performing these pieces?
Well, not all electronic music does suit orchestration - we had over 50 tunes on the long list for the Ibiza Prom and we whittled it down to the most effective. In general though there are a lot of textures, decent melodies, and well thought out musical forms in dance music - so the ingredients are there to rework it.
However, it can, and is, done really badly very often because the electronic element is not fully grasped or the amplification of the orchestra is done badly. We pride ourselves on understanding the essence of a musical genre before we rework it, and also our production values are massively different to other orchestras in terms of amplification, in-ear-monitoring and combining with electronic instruments.
Were you pleased with reaction to these projects?
Yes - the Prom has been the most downloaded of all the proms, which is nice. And
Timeless
looks like it will have a further life in venues all over the world.
What does the future have in store?
In the next few months we're going to be looking for some new collaborations to take on, so we'll see what happens. But this summer has been the biggest we've had, including a European tour with Bjork, a range of shows with Anna Calvi including a gig with David Byrne, the massively popular
Timeless
shows with Goldie, and of course the far reaching success of the Ibiza Prom. Hopefully we've shown that we are not confined by genre or orchestral norms, and that we are essentially a non-classical orchestra. And as an orchestra we will continue to develop our alternative approach.
theheritageorchestra.com
Check out
our #ravenation feature
, plus interviews with Bestival's
Rob Da Bank
,
Paul Hartnoll
and
Mark Archer from Altern8
on the health of dance music.