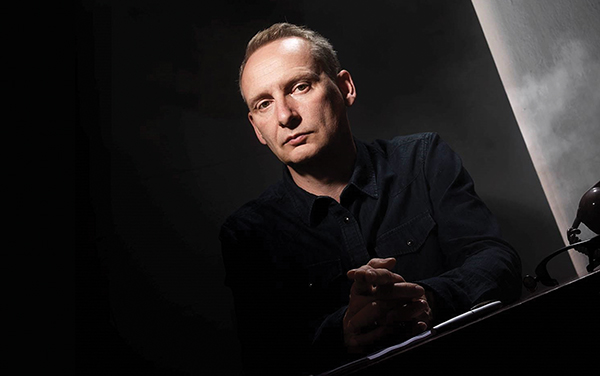 With The Proms, headline festival sets and the unstoppable rise of EDM, the careers of many of dance music's originators have never been stronger. Jim Ottewill discovers why the electronic pulse from one of the maddest eras in pop history has refused to die…

'It's the closest thing to mass zombie-dom,' was how BBC Radio 1 DJ Peter Powell once famously snarled about dance music's early rumblings. That was back in the late eighties, when electronic music was unrecognisable to how it is now. At its height, acid house culture was part of a youth revolution wearing Joe Bloggs jeans, baggy t-shirts and marauding around the UK's fields, bog-eyed, searching for a night time beat. The tabloids relished mauling a scene for supposedly leading the UK's youth on a sex and drug-fuelled romp into the fires of hell.

Fast forward 25 years and you'll find these previously illicit bleeps aren't quite as naughty as they were once were. In fact, like many of the first wave of DJs and producers, they're all grown up. Dance music is big business in 2015, with the International Music Summit's 2015 Business Report estimating it to be worth $6.9bn (£4.4bn), up 12 percent year-on-year. The ever-increasing rise of EDM in the States means the likes of Calvin Harris coined £41.2m in the last 12 months to June alone.

While Calvin and The Chemical Brothers are topping festival bills across the world, dance music is so ingrained in the national psyche it's even enjoyed an appearance at the BBC Proms at the Royal Albert Hall. As Fatboy Slim's album says, the music has 'come a long way baby'.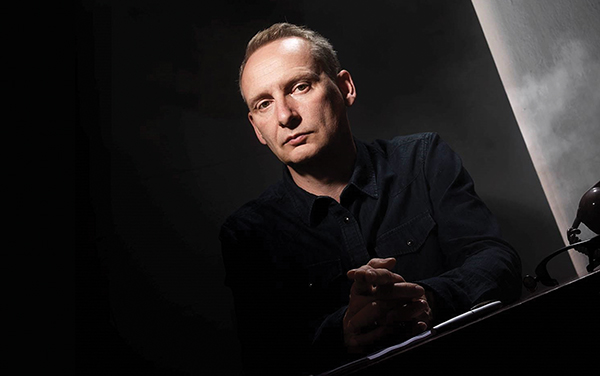 BBC Proms
'It's The Proms for fuck's sake. It's one of the most officious, established things I remember as a child,' exclaims Paul Hartnoll disbelievingly when discussing the evening. As one half of Orbital, alongside his brother Phil, Paul helped bring electronic beats to the mainstream via iconic festival performances and tracks such as
Chime
and
Satan
. Now DJing and composing solo, Paul was at the Royal Albert Hall to witness Pete Tong and the Heritage Orchestra tear through some of dance music's most defining moments, including Orbital's own
Belfast
. 'Before, The Proms just featured
Land of Hope and Glory
,' continues Paul. 'Now we're listening to an orchestra run through
Children
by Robert Miles and
Good Life
by Inner City.'
The Ibiza Prom was organised to celebrate 20 years since BBC Radio 1 first broadcast from the White Isle and marked what Paul described as a 'flip flopping of musical cultures. As one of those right there from the beginning, as a foot soldier of rave, I was at the Albert Hall watching the establishment dance to our music. It's mental.'
'Before, they played Land of Hope and Glory. Now we're listening to them run through Children by Robert Miles and Good Life by Inner City.'
Strings of Life
The Heritage Orchestra performed as part of the event, with conductor Jules Buckley exchanging glow sticks for a baton to help translate rave anthems into orchestral pieces. Since 2004, the ensemble have worked across a number of similar projects, staging a version of Goldie's
Timeless
for James Lavelle's Meltdown Festival in 2014, touring with Björk and performing with Anna Calvi. So why did they decide to set out to explore these non-classical worlds?
'We just look out for music that we are into,' says Chris Wheeler, the orchestra's Creative Director. 'And because we all grew up in the nineties it seems that we like a bit of drum 'n' bass.' He thinks that the success of the Ibiza Prom was partly down to the versatility of the orchestra, their genuine love for the genre as well as tuning their production values to the needs for different amplification and electronic instruments.
Despite this, the evening was still a challenge. 'We had over 50 tunes on the long list for the night and we whittled it down to the most effective. But overall, there are a lot of textures, decent melodies, and well thought out musical forms in dance music - so the ingredients are there to rework it.'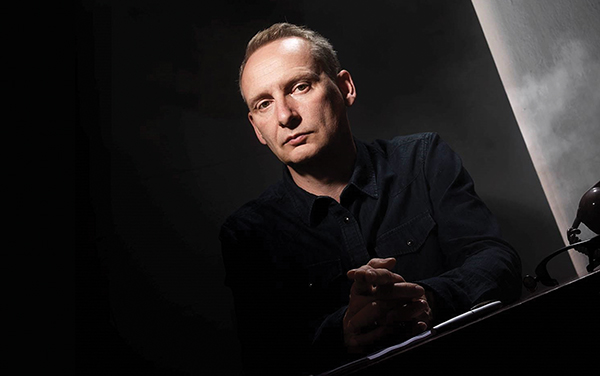 Headliners
If you'd been at this year's Glastonbury Festival, you couldn't help but notice the presence of many of the biggest British electronic acts as headliners. On the Sunday night, Fatboy Slim, The Chemical Brothers and Leftfield were keeping festival goers moving into the wee hours, showing that the dominance of dance stretches from the field to the concert hall and back again.
'If you look back at the birth of those big electronic acts, they set the benchmark for how to do it on record and live, so they've managed to keep at the top ever since.'
Exit Planet Dust
, the futuristic first album by The Chemical Brothers, came out in the summer of 1995. Now 20 years old, it means that the pair are arguably a 'heritage' act, but their eighth album
Born in the Echoes
was recently released to ongoing, increasing acclaim. The duo are perhaps one of the first acts to sustain such a long and successful musical career with beats and bleeps.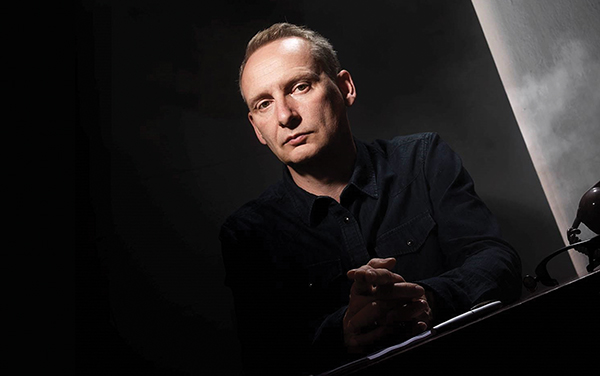 Rob Da Bank, BBC Radio DJ and Bestival co-founder/programmer, believes its testament to their songwriting, plus their ability to tap into the sound's zeitgeist, that's helped them stay ahead. 'If you look back at the birth of those big electronic acts, they set the benchmark for how to do it on record and live, so they've managed to keep at the top ever since,' explains. 'All of these originals are also great personalities in different ways. Fatboy's the showman, the Chems are cool and underground, Leftfield make incredible timeless music and Underworld nailed it with the Olympics.'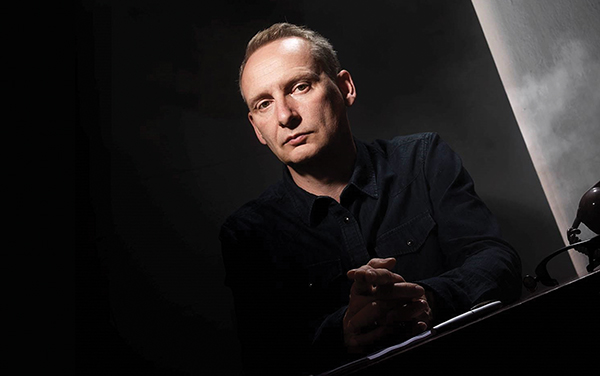 Kim Ann Foxman, a much in-demand house and disco DJ, behind Firehouse Records and a fixture at UK festivals including Wilderness and Lovebox agrees with Rob. 'These artists made a huge impact and developed properly as live acts during a time when albums were still selling,' she explains. 'It wasn't as oversaturated with music back then. At the same time, people were buying whole albums and growing up with these artists.'



Handing down the rave baton

So how else have these acts, preoccupied with creating sonic futures, remained successful despite their ever increasing years? Well, while the artists have grown older, so have their original fan base, passing their passion for these sounds onto the next generation of dancers. Rob has his own children who he's weaned on rave.

'My kids know who Fatboy Slim is while the 18 to 24 year olds who populate much of Bestival love The Chemical Brothers as much as I did 20 years ago. Electronic music is very good at keeping artists young.'

Mark Archer, founding member of be-masked ravers Altern8, is another original acid house warrior whose career is seemingly supping on a synthesiser of eternal youth. Infiltrate 202 first told you to watch your bass bins in 1992 - but 23 years later, his headline DJ set at Glastonbury's fire-breathing Arcadia spider was one of the weekend's highlights. 'Many of the kids who were at the rave are now parents and have brought their kids up on a staple diet of old school acid house and rave,' he says when discussing his success.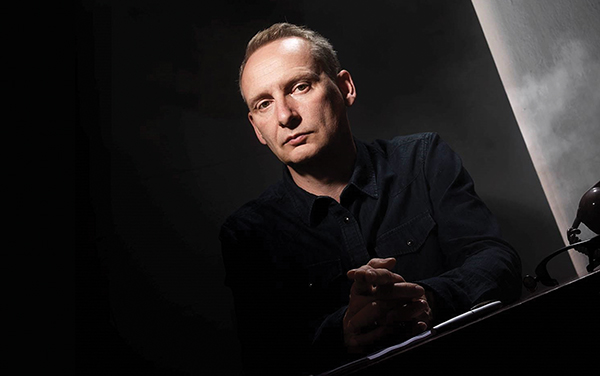 'So when the new generation of clubbers hears an influence in new music or that there's a night that is dedicated to the sound of the late eighties and early nineties, they're going to be into it purely from familiarity.'
Music consumption
While this familiarity has pressed the buttons of new music lovers, changes in listening habits are also helping electronic acts sustain their careers. With one click, an entire back catalogue can be streamed or downloaded meaning that this once niche music is within the grasp of even the casual listener.
Graham Massey is one of the founders of acid house pioneers 808 State, an outfit with hits, such as
Pacific State
and
Cu?bik
, which helped define the very ethos of rave. He believes conditions are perfect for the curious. 'People getting into electronic music now have this massive ocean of music to investigate,' he says. 'The big difference from before is that you can be mining a huge ocean of previous electronic music that still mixes together well with new sounds.'
Mark agrees, also citing the power of the original songs: 'The whole scene has been a massive influence on genres that have since been conceived. This has always had the more enthusiastic music lover digging through the history of dance music to find out where things have come from.'
Acid futures
Despite dance culture's nostalgic tendencies, the current success of the likes of Disclosure and Rudimental shows there's a new breed of artists following in the wake of the originals. And with chart topping records and festival headline slots, they're arguably heading deeper into new territories of success.
Graham Massey is still excited by the possibilities of the genre, despite it now being the mainstream. 'It's still interesting to me because of the notion that there are sounds that haven't been heard yet,' he states.
'Sound is an endless possibility - there are still sounds to be invented, new combinations that can have a different emotional impact on people. The music-makers of the nineties generation did some amazing work in defining electronic music. Now we have a different generation that is also equally experimental in weird ways.'
While The Chemical Brothers and Leftfield are the 'captains of industry', Paul Hartnoll believes there are enough artists out there to continue pushing this tradition of innovation forwards. 'People like Jon Hopkins, Nathan Fake and James Holden are doing really well,' he says. 'The amount of music stuff you hear on telly which sounds like Jon Hopkins is crazy. But the sound just keeps going. Just when you wonder whether it's going to continue, it does with different people doing it. It's going to be interesting to see what happens next.'
Look out for more interviews and features as part of our #ravenation week including interviews with
Rob Da Bank
and Paul Hartnoll...