As stereos and soundsystems across the UK ripple with the thrum of African drums, snaking melodies and brisk bass, Anita Awbi chats to the artists, labels and crate-diggers who are reshaping our tastes.
A defining moment of the 2015 festival season? It has to be Damon Albarn's closing set at Roskilde, Denmark, where his Africa Express collective – including Yeah Yeah Yeahs' Nick Zinner, Seye Adelekan and Songhoy Blues – unleashed an epic jam that lasted until 4am. After five hours of riotous improv, Damon defied orders to stop and was carried off stage by a security guard as the crowd yelled for more.
The spectacle embodies the revolutionary power of Africa Express, a musical lynchpin that's been bridging geographical, generational and genre boundaries since 2006. It also exposes a growing appetite in Western Europe for African, and African-inspired, music.
'Everyone wants something different, something new,' says Eno Williams, flamboyant mouthpiece for the 16-legged party animal Ibibio Sound Machine. Her UK based outfit blends 'just about every genre on the planet' – a bold approach that's seen them become one of the newest – and most successful - additions to Miles Cleret's eclectic Soundway label.
As songwriter and main vocalist, Eno uses her Nigerian mother's Ibibio tongue, while the band around her swoop and soar across the continents. On paper, their aesthetic might sound complex or confused, but on stage, they're a force to be reckoned with, as proven by recent barn-storming appearances at Glastonbury, Wilderness, Shambala and Citadel festivals.
We'll be continually surprised by music coming out of Africa: always have faith in Africa to excite us musically.


'Everyone's tastes are becoming more eclectic and international. We want to hear something different from the norms we're used to, and we're all growing our musical palates,' she explains.
Like Eno and Damon before them, many other British musicians and labels are now turning East, drawn by the distinctive resonance of the region's rhythm and rhyme. From Floating Points and James Holden's
Marhaba
EP with Moroccan gnawa heavyweight Mahmoud Guinia, to a 'Swahili trap' remix of rising XL Recordings duo Ibeyi, it's been a pivotal 12 months for African music in the UK. And there's more to come. In October, JD Twitch's Autonomous Africa record label, in conjunction with the Glasgow's Green Door Studio, releases the much anticipated
Youth Stand Up
album. The set was masterminded by the studio's Emily MacLaren and features collaborations between local acts such as Golden Teacher and Whilst with a Tafi cultural centre in Ghana. It's an ambitious project which is forging strong creative links between the two countries and has created a permanent recording studio at the Ghanaian cultural centre.
Meanwhile, last year's big thing was William Onyeabor, a Nigerian electro-funk eccentric from the seventies, whose reissues through David Byrne's Luaka Bop label struck a chord far deeper than was originally intended. And before that, Four Tet and Hot Chip were busy embracing sub-Sahara's rich heritage through a bunch of re-edits, covers, collaborations and mixtapes.
In fact, over the last 10 years, African music has built up a formidable head of steam, invigorated by the new ways we listen to and share music. Throw in a clutch of devoted musical missionaries and tastemakers - including DJ and label boss Gilles Peterson, Damon's Africa Express partner Ian Birrell and Awesome Tapes From Africa's Brian Shimkovitz – and you've got a viable musical biome that's become a breeding ground for global cross-collaboration.
Shangaan style
Shangaan electro innovator Richard Mthetwa, aka Nozinja, has been one of the main touchpoints for South African sounds here in the UK. Over the last decade, he's become synonymous with a frenetic new strain of electronic music that fuses old disco basslines with the Shangaan tribe's breakneck drums and melodies.
Explosive, ecstatic and celebratory, the genre has exploded from its Limpopo base to snare the ears and limbs of dancers, beat-makers and DJs around the globe. 'I wanted to take it international because I thought people around the world were missing something good,' Nozinja explains. 'People had never seen such a spectacle – such amazing dancers and fast music. The world was missing out.'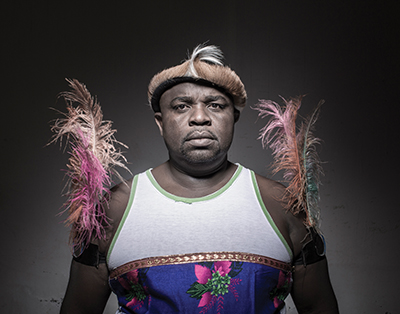 Nozinja's fast rise here in the UK typifies a new cultural openness which is spreading from our musical fringes into the fray. Following a niche 2010 release through Honest Jon's, he's collaborated with Tessela and Dan Snaith (Caribou, Daphni), and has performed sold-out shows in Britain's biggest concert halls. He's now the latest addition to Warp Records' roster with a brand new solo record under his belt.
Nozinja stands at the vanguard of new African electronics, which is, in turn, heralding a fresh chapter in the globalised story of dance music. But it's not just DJs and techno heads who're dancing to the beat of Africa's nimble grooves.
Music is a product of the world, everyone's living in it. Spreading it makes it become bigger and better.


Radical regrowth
However you relate to African music – be it through afrobeat pioneer Fela Kuti, the 'Lion of Africa' saxophonist Manu Dibango or even Paul Simon's
Graceland
- one thing's for sure: its heat can be felt in just about every steady groove, idiosyncratic syncopation and polyrhythm you've ever heard. It's directly and indirectly influenced everything from funk, jazz and rock to hip-hop, bebop and even classical.
As any musicologist will testify, the last century has seen a constant cycle of ideas from East to West, often bubbling below the surface before trickling slowly into the popular psyche. But this time round African music has burst its banks, spilling out from its 'world music' categorisation and its concert hall programming to flood the mainstream, the underground and beyond.
'I think African music has always been around in the UK,' Eno explains. 'I remember listening to Angelique Kidjo, Manu Dibango, and Youssou N'Dour when I was growing up – all those people have been trying to bridge that gap between African and Western music for years. Only now it's becoming mainstream because our tastes are more globalised.'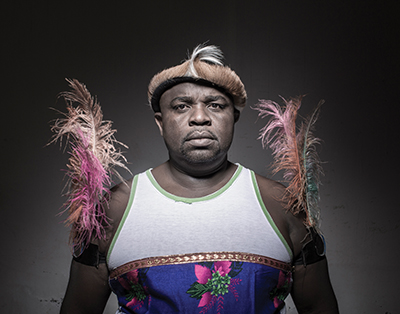 Miles Cleret, founder of the Soundway imprint, agrees. 'For the last 100 years it's always been back and forth; ideas, ideas, ideas. But these days it's quicker than ever, and that's why it seems more acute.' It is precisely this rush of creativity that prompted him to build up Soundway from a reissues-only operation to include a roster of current recording artists.

Miles believes that many of today's musicians are rejecting straight replication of African styles in favour of creating their own cross-breeds. 'Musicians would decide to play things exactly as they were in the seventies, for example, with the same mics, the same horn sets and the same arrangements,' he says.

'But now people are going beyond that. It's really fresh and exciting, because there are no boundaries, and everyone is experimenting more. In London, and all the big cities across Britain and the world, people have so many different mixtures of cultures within them – it's coming out in the music.'



Noirwave

PRS for Music Foundation-funded Congolese/Angolan artist Petite Noir (aka Yannick Ilunga) is a case in point. He epitomises the shape-shifting sound he calls 'a new African aesthetic'. Now residing in Cape Town and signed to Domino Records, he's worked with UK artist/producer Oli Bayston (Boxed In) and Leon Brichard (Ibibio Sound Machine) on his debut album La Vie Est Belle / Life Is Beautiful in a bid to capture the best of both musical flavours.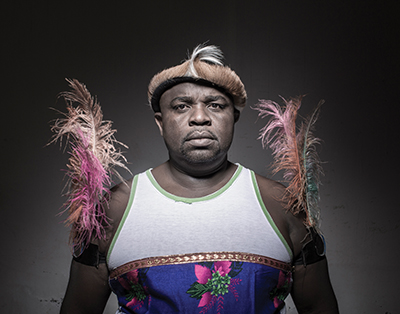 Graduating from teenage metal bands, through African synth-pop outfits and now his own solo endeavour, Yannick has developed a schizophrenic approach that blends early eighties new-wave with Cape Town's post-millennial take on Chicago house. He says he's driven by a need to examine the modern perception of Africa as a 'dark continent', largely unknown and culturally distant. He aims to challenge current thinking with a sound he dubs 'noirwave' – a form of music that has its roots in a growing global movement rather than a particular country and continent.

'Music and travelling go together, they're like family,' he explains over the one-hour time difference that separates London and Cape Town. 'Music is all about collaboration. That's what keeps it going. It's very backwards to think that people should stick to their own regions. Music is a product of the world, everyone's living in it. It's energy. Spreading it makes it become bigger and better.'

Navigating collaboration

For Floating Points, aka British artist Sam Shepherd, a last minute trip to Marrakech in 2014 led to a similar musical awakening. He's long been known for his inventive approach to music-making, where the lines between house, jazz and techno become fuzzy and warm. But collaborating with the late singer and guembri player Mahmoud Guinia, along with British producer James Holden, has flipped his perception of bass and beats for good.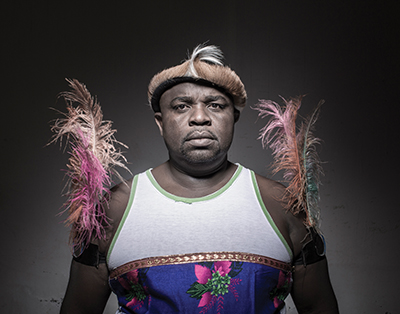 Working in the foothills of the Atlas Mountains over several days, Sam, James, Mahmoud and his band recorded more than five hours of music together. Sam saw how they constructed live polyrhythmic grooves that circled around a shared beat – expertly building the tension and release that makes music fly. 'It's the first time in my life that I've heard music and not been able to reduce it down to something academic,' he explains. 'I understand how the rhythms would look if I wrote them down on a piece of paper, but it doesn't sound like that when they play it. There's some other groove that I can't put my finger on.

'It was a big moment in my musical life to be that confused but to still love it! It's a little unnerving because I thought I was losing my grip on music. It's certainly changed a lot for me.'

Since then, Sam says he's been working even harder on his own rhythms and now understands that groove is not something that's academic, or can be learned. His latest venture, debut album Elaenia, is expected to show the fruits of this new thinking when it's released in November.

Reject the ghetto

Africa Express has been tapping into the power of cross-continental collaboration since 2006. More recently, founders Damon Albarn and broadsheet journalist Ian Birrell have hosted sessions between members of Metronomy, Django Django and the Lobi Traoré Band, plus Kankou Kouyaté and Brian Eno, on both stage and wax. Theirs is a unique offer, built on the premise that collaboration can change the notion of African music as an 'exotic import'.

'A lot of music - "world music" as it's so-called in this country - is quite ghettoised,' Ian says. 'We want to open things up and get people to share our love for the music. We also want to spread the idea of artistic collaboration, which, of course, is a two-way thing.'

But Ian believes it takes a certain type of artist – one who has 'a lot of bottle' – to take part, often in front of thousands of people and involving musicians you may never have played with before.

'I think musicians can get into a certain cycle,' he says. 'Especially if you're successful, you may get stuck on the treadmill of producing albums and going on tour, playing the same songs every night. Many artists tell us that Africa Express completely throws their approach to music because they realise how loose they can be, and how they can improvise. And if they hit a bum note it's not the end of the world.'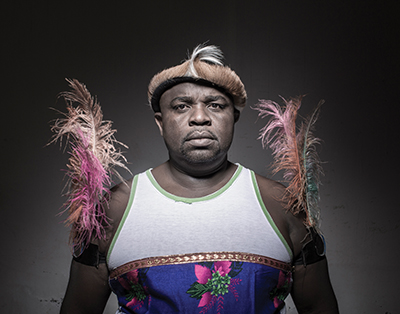 Global sound
For London-Bahraini band Flamingods, it's less about direct collaboration, and more about co-opting African sounds. Dubbed 'ethnic pop', they chuck tribal rhythms, eastern melodies and freak folk into a big pot, bringing it to the boil with gusto. Outlandish carnival vibes and indigenous African instruments ensure their sound is as flamboyant as their namesake.
'Although some of us are classically trained, we're interested in experimentation,' explains Flamingods founder Kamal Rasool. 'We don't want to play instruments in the traditional way because people have done that already. We wouldn't want to steal from anyone, but rather, take these instruments and ideas and try and make them our own.'
For some, this approach is way outside the accepted boundaries imposed by the 'world music' tag. But for others it's a welcome break from the constraints of an outmoded genre. As Soundway's Miles Cleret explains: 'The old world music crowd bemoan the death of more traditional genres of African music. But I don't think they'll ever die - they'll always live in people's imaginations and on the radio.
'I think, subliminally, they come back, and they'll be reborn in different ways. Music never stops evolving. We'll be continually surprised by music coming out of Africa: always have faith in Africa to excite us musically.'
Nozinja agrees: 'African music is on top now. We're raising our hands as musicians and telling the world, you can count on us. We will bring you quality music and show you something you've been missing all these years. Count on us, we are here.'
This feature appears in the latest issue of M magazine. Thanks to everyone we interviewed for this piece, including Tony Allen, Fuse ODG and any more. We'll be publishing all the interviews and some Africa-inspired playlists over the coming days. Find them under our Awesome Africa tab.