Ghanaian South London rapper/producer Fuse ODG needs little introduction.

When his debut album TINA - an acronym for his self-founded movement This Is New Africa – landed in October 2014 it marked a new direction for the eclectic Afrobeats genre and set out Fuse's mission to revolutionise western impressions of Africa.

Over five hit singles and a million-plus record sales, he's spread his infectious message far and wide.

The MOBO Award winner has also managed to score fans in high places, from Tinie Tempah to David Cameron and Jeremy Paxman.

It's all down to his spicy musical formula which incorporates African dance rhythms, ravey synths and razor sharp rapping.

We catch up with the hit machine and Sean Paul collaborator to learn more about his musical trade secrets, his love of Ghanaian rhythms and his plans for the rest of 2015 and beyond…

When did you first get into making music?
I started taking it seriously when I reached 16 or so. I first performed when I was 15 and I just knew that this is what I wanted to do. It's the buzz, the energy and the vibe that I got into. From there I started performing at as many places as I could. I was making as much music as I could, just so I could perform it. Eventually, I decided to start putting out videos on YouTube. One of those videos took off and now we're here.

Were you surprised by the reaction you got?
It's a crazy how successful the music has become – you can hear my music when you switch on the radio. I appreciate it so much because of where I'm coming from. I want people to see the Africa I know, which is a vibrant, inspiring continent. It's good for me to have the platform to be able to spread the message.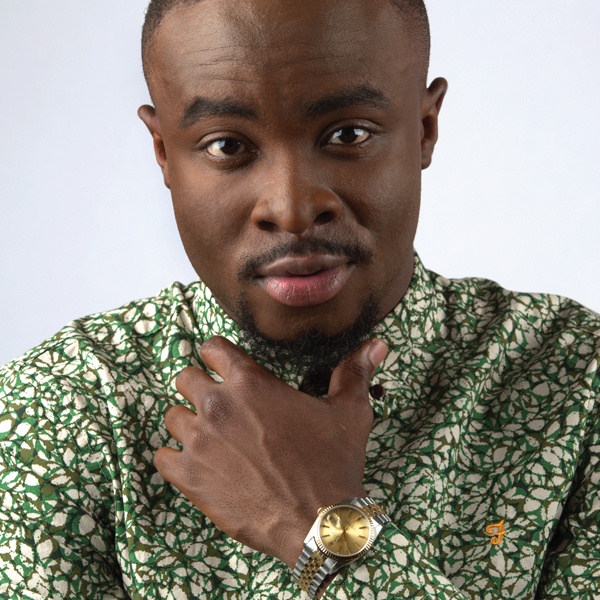 Was that the inspiration behind your debt album T.I.N.A?
Yes. This is New Africa (T.I.N.A) is our first ever album. I made it while on my travels across Africa and outside. It's about my experience of being African and feeling proud of who I am. When I was growing up, being African wasn't the best thing, you know? So I decided to embrace my culture because I saw how amazing Ghana was, but the media weren't showcasing it like that.

As an artist, I need to make sure that I let it be known: this place inspires me. The album captures vibe that you get when you're in the motherland.

How do your songs start life?
It could be a melody in my head that I just want to get out. It could also be that I'm in studio and we're just chilling and get on the buttons. It could start with a beat too. Often, even before we finish, I'm already on the mic putting down different melodies and different lyric ideas that just come to me straight away without thinking twice about it.

It's a magical process. You just never know what's going to happen, or how it's going to go. But we know that we're just having fun with it, and we're just having a good time in the studio.

Your music is a real fusion of ideas. Is that a conscious thing or is it just what comes out?
No, it's not a conscious thing. I'm just being myself. I'm not trying to act like someone else. I never want to intentionally make a certain type of music, I just want to make good music and enjoy myself in the studio.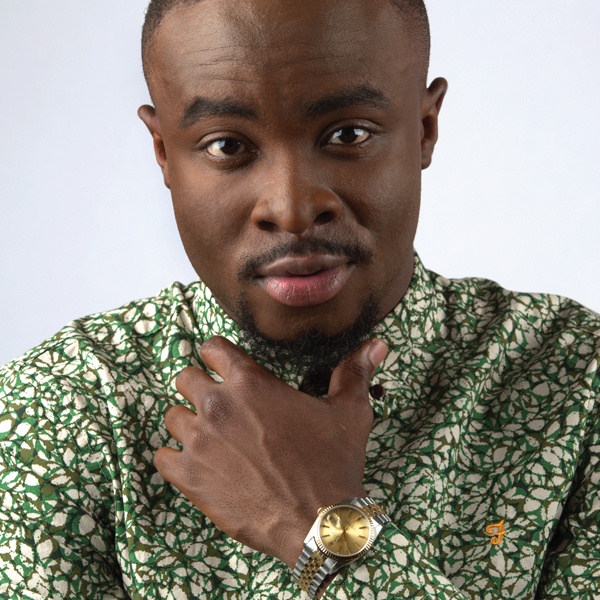 You've collaborated widely over the last three years. What do you get out of that process?
Man, it's crazy working with legends like Wyclef Jean and people like Sean Paul. You get to learn a lot about their experiences in the music industry. I like listening to people. When I meet people like Wyclef I don't talk too much. I know should I listen more because they've got years of experience. I love being around them because I get to learn; musically and in life in general.
Do you keep in touch with new African music?
Yes, of course. I always make sure that I'm listening to what's coming out of Ghana, Nigeria, Tanzania, all of these countries in Africa, because I'm a fan of the genre in the first place. I could never lose that.
Before I do my shows, I make sure that my DJ does an Afrobeats set, so people understand that this is not just me. There's a whole load of talent out there - the people that I learned from. So, definitely, I always stay in touch with the scene.
How do you think Afrobeats is progressing?
I think Afro music is progressing nicely in terms of the western world becoming more aware of what's happening on the continent. The music just keeps evolving as well. It's nice to see people from different territories playing the music. Everywhere I go, people are playing Afrobeats. From Thailand to China to the US.
Do you see it as quite a world-wide thing, then, rather than just African?
100 percent. It's world music. It's music that makes people move. This is feel-good music, you know? So, definitely.
Why do you think that this is happening now?
The music is just doing its job, it's moving people worldwide. Good music is good music. When I met Ed Sheeran he said he loves Afrobeats so much that he wants to come to Ghana and catch more vibes.
What's next for you for the rest of 2015?
We're touring in November; Manchester, Birmingham, London, Newcastle, Bournemouth, Bristol. We've got some surprises for you guys. Songs that you guys know already and some exclusive ones. It's a live band, and an explosive kind of show!
Fuse's new single Top of My Charts is out now.
http://www.fuseodg.com/