Submissions are now open for the AIM Independent Music Awards.
In light of the recent coronavirus outbreak, and the financial impact it may have, submissions are now free for AIM members.
The awards will be returning to Camden's Roundhouse on Thursday 3 September.
BBC Music is reprising its role as the Awards' media partner with BBC Music Introducing supporting the One to Watch category, which puts the spotlight on exceptional emerging talent. Other category sponsors for this year's edition include Amazon Music (Innovator Award), Merlin (Outstanding Contribution to Music), PPL (PPL Award for Most Played New Independent Artist), YouTube Music (UK Independent Breakthrough), Spotify (Best Independent Album) and MCPS (Indie Champion).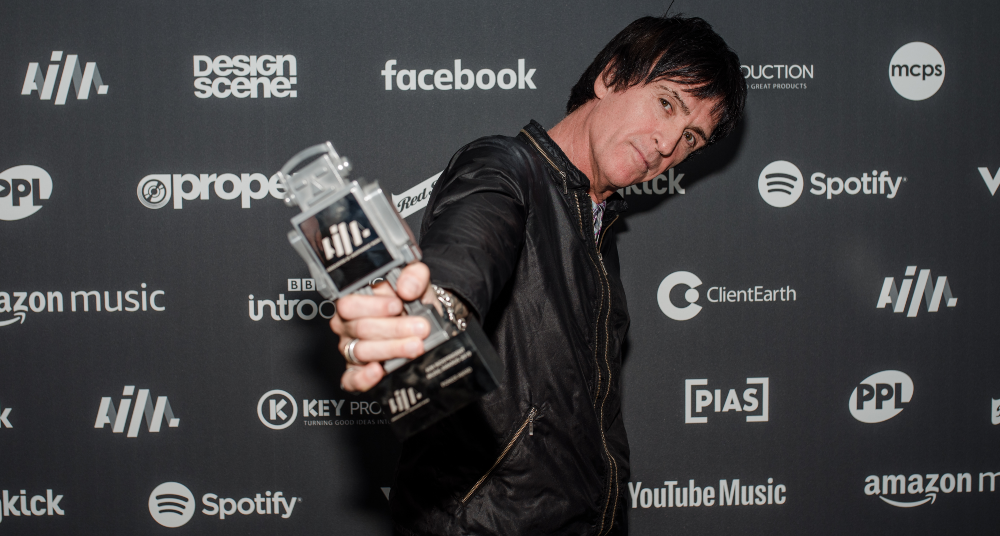 Commenting on the 2020 edition of the Awards, Paul Pacifico, chief executive, AIM, said: 'This year is the AIM Awards' 10th Anniversary and there is much to celebrate — AIM is in great shape and so is the UK's independent music community at large, which continues to foster such amazing talent on both the creative and commercial sides of the industry. Our return to the Roundhouse enables us to mark this milestone in style while giving the industry's brightest and best the platform they deserve.'
South London rapper Dave and punk five-piece IDLES were the big winners at the AIM Awards 2019, picking up two trophies each. Elsewhere, Blondie frontwoman Debbie Harry was on hand to pick up the Outstanding Contribution Award, while The Smiths' Johnny Marr received the Pioneer Award.
Submissions can be made, and tickets can be purchased here.
The deadline for submissions is 11:59pm on Monday 20 April.
Submissions are open to AIM members and non-members.

2020 Award Categories
Best Independent Label
International Breakthrough
Innovator Award (in association with Amazon Music)
Outstanding Contribution to Music (in association with Merlin)
PPL Award for Most Played New Independent Artist
Best Independent Video
UK Independent Breakthrough (in association with YouTube Music)
Best Creative Packaging
Best Live Act
Best Independent Album (in association with Spotify)
Indie Champion (in association with MCPS)
One to Watch (in association with BBC Music Introducing)
Best Independent Track
Best Independent Remix
Pioneer Award
Best Small Label
Best [Difficult] Second Album