Check out our profiles of the most exciting new talents to sign up with PRS for Music over the last quarter: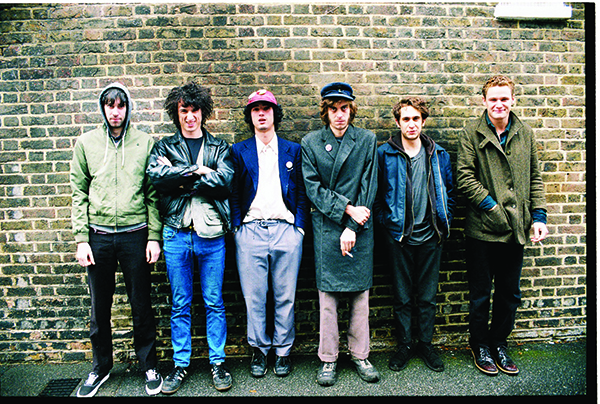 Scour your dictionary for the definition of 'rock and roll' in 2015 and you'll find London's Fat White Family leering insanely out at you. Over the last year, this gang of reprobates have become one of the most talked about British bands, thanks to a visceral, often naked live show and their scuzz-filled debut album,
Champagne Holocaust
.
Formed back in 2011 out of the musical swamp that is South London's squat scene, the group first bared their teeth (or lack of) via intense live shows at Brixton's Queen's Head pub. Led by vocalist Lias Saoudi and guitarist Saul Adamczewski, the band are an antithesis to the more sanitised pop music currently dominating the charts. The Fat Whites look and (possibly) smell like a pure distillation of all things rock and roll, seemingly oozing filth both in their style and unhinged songs. Album highlights including
Cream of the Young
and
Is it Raining in Your Mouth?
cut through the greasy hyperbole, mixing up the rockabilly of The Cramps with lyrical weirdness and overdoses of raw country and blues.
Key gigs at last year's South by South West, The Great Escape, Glastonbury and pretty much every other festival that would host them, has given the band a reputation as hard working as much as for hell raising. They've built a loyal following and have more recently been living, recording and partying in New York, constructing a hotly anticipated follow-up album with unexpected musical ally Sean Lennon. Other projects include a collaboration with Sheffield's oddballs Eccentronic Research Council and point to an exciting year ahead. Amid the fog of rhetoric and rumour surrounding them, is an amazing rock band, cracked yet creative, constantly on the brink of spontaneous combustion. It's this life out in the margins which makes them and their music so compelling.
fatwhitefamily.bandcamp.com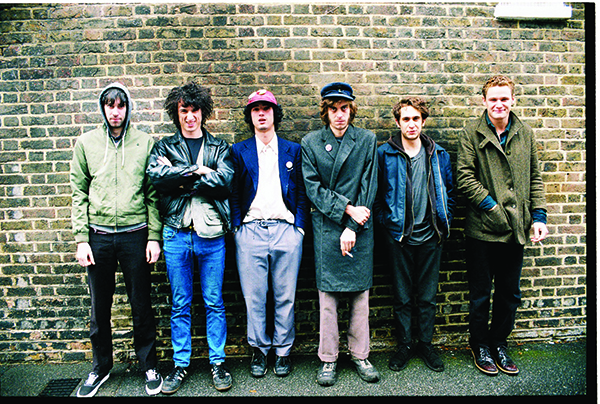 Whether or not the Liverpool band
Hooton Tennis Club
have a love for Andy Murray or know how to win a Grand Slam is up for debate. What is clearer is how they've aced their way to the top of tastemakers' lists with their lovelorn indie rock. Initially scouted by The Farm's Carl Hunter and signed up to The Label Recordings, the foursome recently inked a deal with Heavenly Recordings after winning over founder Jeff Barrett at Liverpool's Sound City Festival. The band have since been working in the bedroom studio of former Coral member Bill Ryder Jones, perfecting their melodic charms and preparing for 2015 to swoon at their feet. Latest single
Jasper
is the first fruit of their labours. It manages to sound like the best bits of Pavement and Teenage Fanclub if they were from the UK's 'paradise peninsula'.
facebook.com/HootonTennisClub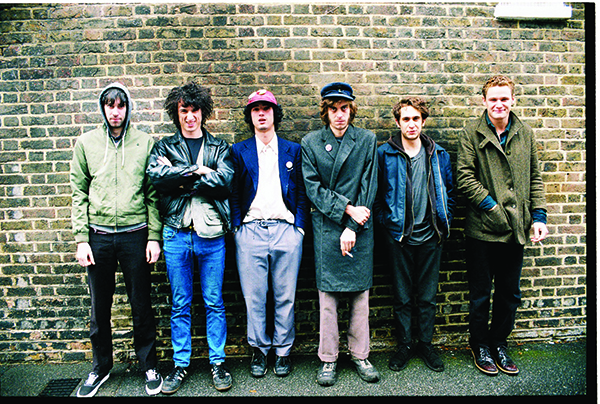 It's been over two years since boy band Union J went from talented unknowns to overnight sensations on the 2012 series of
The X Factor
. It's been something of a rollercoaster ride for Josh Cuthbert, George Shelley, JJ Hamblett and Jaymi Hensley after debut single
Carry You
, follow-up
Beautiful Life
and their self-titled debut album all hit the top 10 in 2013.
With a sold-out 18-date tour now under their belts and a spring 2015 tour with The Vamps, the quartet have also released a successful second album (
You Got It All
), two books and launched their own successful merchandise range.
unionjofficial.com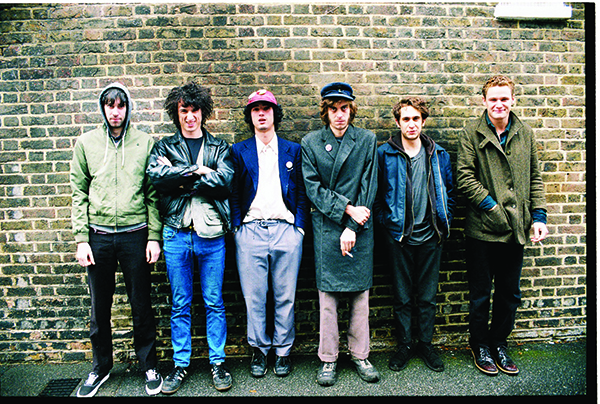 Firestations
Hailing from north east London, pscyhe rockers Firestations describe themselves as a multi-limbed 'dream pop' act.
The group formed from the ashes of previous outfits Astronauts, Dark Captain, Quickspace and Left With Pictures, and have been circulating the orbits of switched on tastemakers since the first got together back in 2012. Their kaleidoscopic take on indie rock has so far won them fans in high places, with Sophie Ellis-Bextor pledging her love alongside
The Skinny, DIY
and
The Sound of Confusion
blogspots.
Bonding over a shared love for the feedback heavy, tunefulness of the likes of Sparklehorse and Yo La Tengo, the group's Never Closer was released through Waltz Time Records last November and is a great introduction to their distorted, hazy sounds.
firestations.bandcamp.com