Anyone who appeared on this mixtape could tell their version of events, some better than others. As one of the three female rappers who appeared on the Split Mic mixtape, this is my perspective. It was a defining moment that demonstrated the obvious influence that the US mixtape scene had on Black underground music in London in the mid-2000s.
We were fans of jungle, garage, eski, hip-hop and everything else that we absorbed from our local communities. There were five female artists who appeared alongside thirty-seven male acts, and it would be crowned Mixtape of the Year at the Underground Music Awards (UMAs).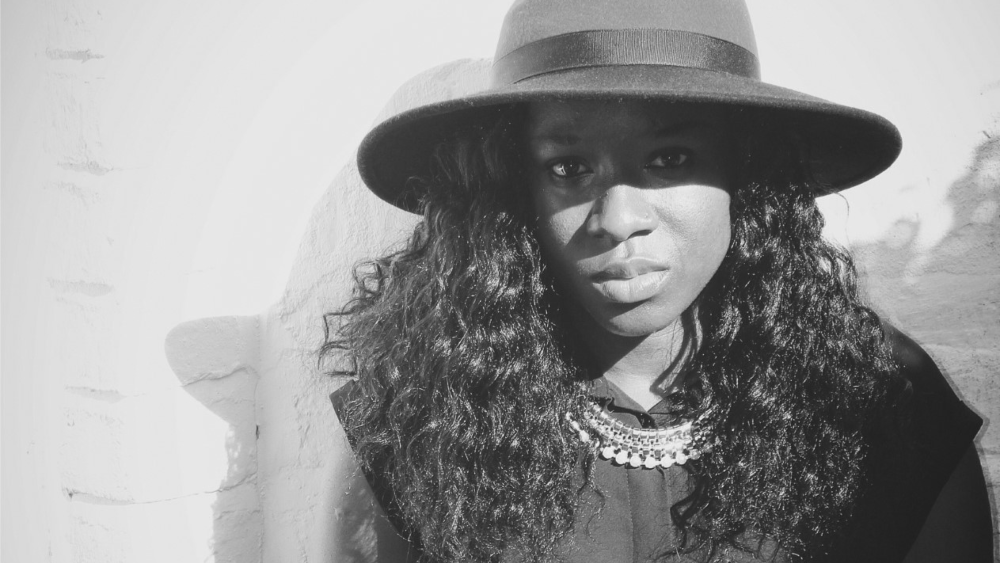 In this unique moment, MCs with gritty flows, normally reserved for eski beats at 140bpm, downloaded their favourite rap instrumentals from Limewire and altered their rhyme schemes to reveal a range of musical influences. The Bow MC All In One (from the Wolfpack crew), dropped the perfect example of this crossover. A handful of rappers used original productions and there were also hints of a homegrown electronic hip-hop sound.
The team was Alec and Alex Boateng (Twin B's), DJ Crisis (DJ Hains), Tim Dog (Tim and Barry) and Juice, who was the only member of the team that lived in south east London. The other organisers all lived in east London and recruited MCs from E1 to E7. The twins had strong links across the river so our extended community was vast. Lethal (now Harry Shotta) and Destruction were the only act from outside London to appear on the mixtape.
Some people recorded their freestyles and handed them over on a CD along with a phone voicemail message promoting the mixtape. The additional idents were recorded at my house in Stepney and DJ Wonder's house in Bethnal Green. One night, we drove to Boundary Road in Walthamstow to meet Lethal B who pulled up beside us with Fumin' leaning back in the passenger seat. He passed us a CD through both car windows which contained a freestyle from each member of the More Fire Crew. Lethal B's freestyle was noticed by some major labels and was eventually reworked to be his first single on his first solo album, released by Virgin EMI.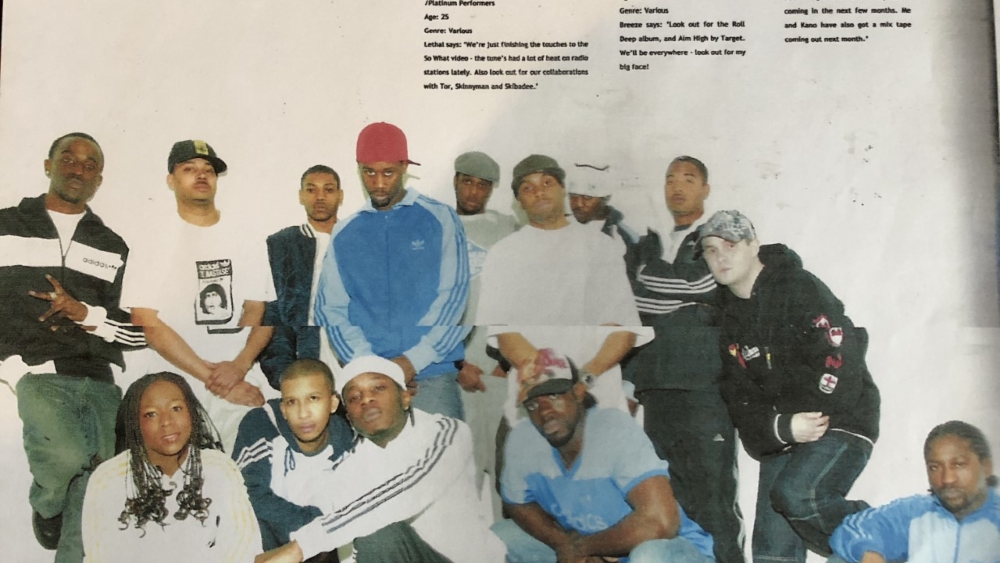 Durtty Doogz fired off a socially conscious message over Ludacris' Act a Fool beat demanding that kids 'go back to school, blaaaaaad', while TY, one of the biggest rappers on the CD, dropped a witty freestyle on another Ludacris instrumental Stand Up. Alec recalls: 'He came to meet me with his freestyle; I couldn't believe it. He was TY. He was a big name and he made an effort to meet this kid from east London for an unknown mixtape.'
The US accent was beginning to fade but South London rappers Street Politics, Iceberg Slim and SAS showed traces were still present. SAS decided to flip the script and rap on Eskimo chanting: 'We dem rapper dudes on them garage tunes.' Early UK hip-hop crews had been preaching this message since the '90s, but it was during this period that a new generation of MCs began to heed the message and hardly anyone rapped with an American accent.
MC Harvey from the award-winning So Solid Crew blasted Iceberg Slim for using a US accent and also managed to start online beef with RWD Magazine in the process. Blog style posts flew back and forth on Myspace between MC Harvey and the online publication. A week before I had told Harvey about the mixtape and three days later, he met me and Alec in a petrol station in Hendon with a freestyle that he had recorded in the morning. UK MCs must have a thing about starting online wars in petrol stations.
What was happening in East London wasn't referred to as grime but it definitely wasn't garage. Wot Do U Call It by Wiley dropped in the same year (2004) and Split Mic was a window into the changing musical landscape. Klashnekoff submitted an unreleased demo which was one of the few original productions to appear on the project. During this period UK hip-hop acts began to collaborate with garage MCs and two years later, Klashnekoff featured on a remix for Kano's single Sometimes. The lines between underground scenes were more defined before this and the collaboration was a sign of things to come - 3 Wheel Ups anyone?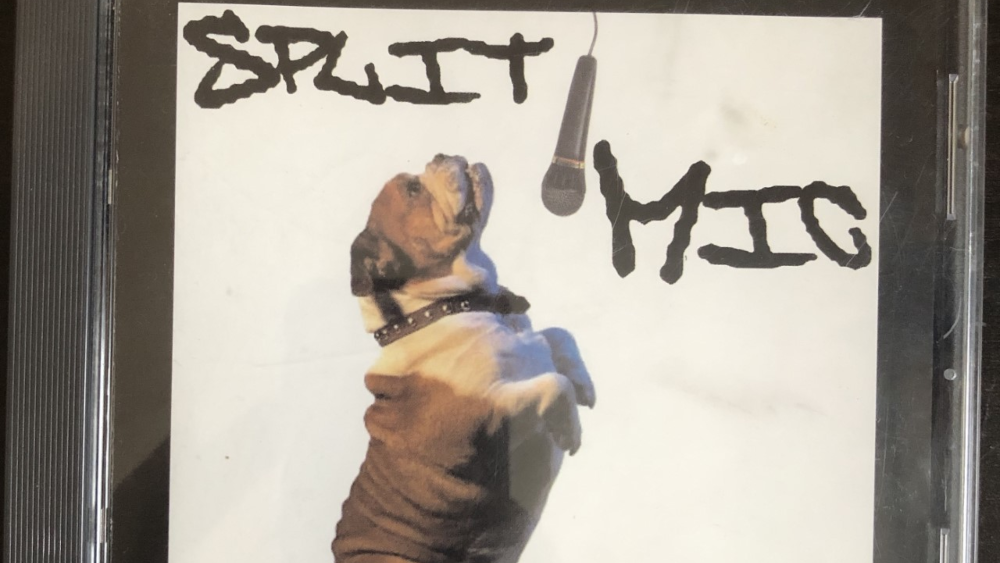 The influence of Bone Thugs-N-Harmony could be heard in my offering and D Double E was pensive as he reflected on the birth of his daughter in a special moment over a Mobb Deep's Quiet Storm. A session was held in Brick Lane where MCs could drop a verse without having to organise studio time. Kano was one of the standout MCs on the day and DJ Semtex played What Have You Done the next day on BBC 1Xtra as we all celebrated. Kano spent most that session writing an additional verse in the corner for a freestyle that he and Demon would record together.
The outro by Juice summarised the tensions surrounding our community as young Black MCs. He rapped: 'MCs are quick to spit with the venom, that was grafted on hip-hop, garage and ragga riddims, tried to limit us, box us, class it as urban, all they do is fuel the fire that's churning, rise up young buck collect what you earn'. It was a scene that was ready to burst.
Tim and Barry took press shots at TNT's studio in Bow, we appeared in I-D magazine and New Nation. 500 CDs were sold for £5 each and DJ Charlesy (brother of DJ Crisis) uploaded the mixtape to YouTube six years later.
'That type of moment could never happen today', says Alex Boeteng. 'Streaming services would take it down and people don't really socialise or create music in the same way. Look at the names on the mixtape and the fun they had, it's mad.'
Soon after, Alec was scouted by Ministry Of Sound as an A&R and presented a show on BBC 1Xtra. Alex co-founded the music PR company Angles before being scouted by Universal Music.
Some called it Split Mics instead of Split Mic. Some referred to it as a mixtape while others called it a mix CD. There were never any corrections because it didn't matter. The mic levels were all over the place and some of the mixes were flat, but this project wasn't about polished mixes, marketing or artwork, it was about hearing ourselves.
This piece was guest edited by Jesse Bernard. Jesse is a writer, music archivist and broadcaster. His work predominantly maps the historical lineage of Black music in Britain while observing its role in contemporary culture and society. He is the youth and community lead at Release, working on the y-stop project and is contributing editor of Trench Magazine.