In 2018, the National Museum of Scotland launched its Rip It Up! exhibition, billed as the first major exhibition dedicated to the history of Scottish pop music. It worked almost like a travelogue through time, taking in the influence and success of bands like Orange Juice, Teenage Fanclub, The Skids, The Rezillos, Simple Minds, right through to Franz Ferdinand, Young Fathers, and Frightened Rabbit, and to its credit, it showcased just how far Scotland has punched above its weight in terms of musical output. However, it didn't tell the full story.
This year, songwriter Carla Easton, director Blair Young and producer Miranda Stern launched a Kickstarter campaign for their feature length documentary Since Yesterday: The Unsung Pioneers of Scottish Pop, which shines a long overdue spotlight on the many and various all girl bands who have come from Scotland - people like The Ettes, Sophisticated Boom Boom, His Latest Flame, and Strawberry Switchblade, from whom the film takes its title. At the time of writing the project has raised just shy of £30,000, nearly tripling its initial target.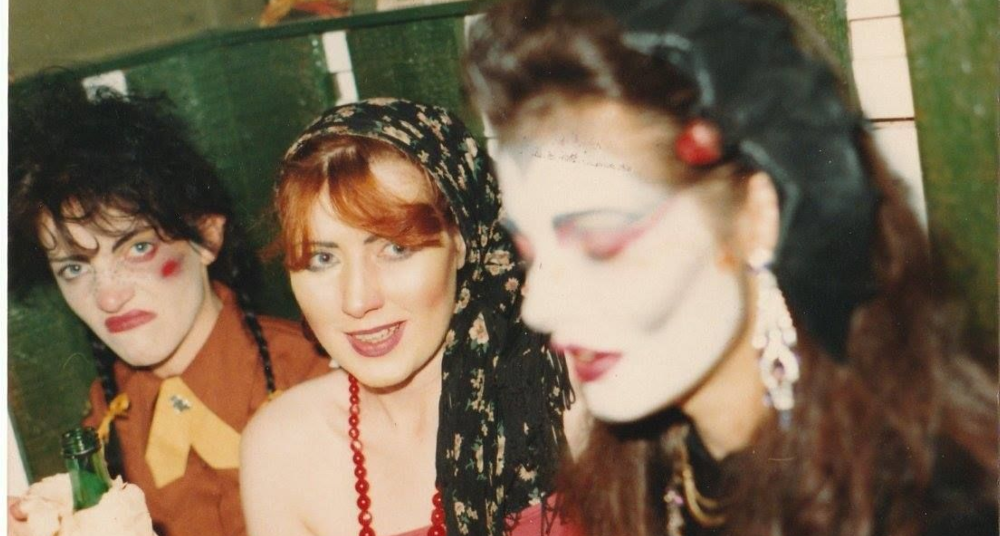 'It just sort of happened by accident,' Carla tells me. 'I was doing my undergraduate at Edinburgh College of Art and stumbled upon this band called The Twinsets. The more I started researching into them, the more they seemed like a really cool band, but you couldn't find the music anywhere.' This was despite The Twinsets having had support from the legendary John Peel, and regularly toured the UK. From this initial discovery, the germ of an idea was planted in Carla's head, which began to multiply as a result of her experiences in her own band, Teen Canteen. 'We would always be an 'all girl band', that's what people referred to us as. People would ask us 'are all your songs about women's issues?', or we'd turn up to gigs and the sound engineers would be like 'where's the band?'. The way we were treated was like we'd landed from outer space.
'It was during a conversation with Blair [Young] about a Teen Canteen video, and we started talking about how all girl bands were represented on video, and I think he, kind of off the cuff, said 'well there's never been that many from Scotland.' That was kind of like my 'hold my beer' moment.'
The next week, the two were on their way to interview Jeanette McKinley of The McKinleys, a 1960s Edinburgh duo who released singles on Columbia Records, opened for The Beatles on their first UK tour, played with The Rolling Stones at Wembley, and had a young Jimmy Page play on some of their sessions. Hardly lightweights, and yet despite this storied history, this unqualified success, you have to do a little more digging to find their output than perhaps you might think.
'I think the documentary is just a good project for writing some stuff back into the historical record,' says Tricia Reid, a member of the 1980s Glaswegian post punk bands His Latest Flame and Sophisticated Boom Boom and is now a professor of contemporary theatre and performance at Kingston University in London. 'And I think it's part of a larger kind of cultural project that's been going on for a long time now about writing back in women's activity, whether it's artistic or social or whatever. There's a history of girl bands in Scotland, but if you were a young woman now, it would be quite hard for you to find it.'
The intention behind Since Yesterday follows in a string of initiatives that seek to address deep rooted issues within the music industry. Things like the Keychange initiative, instigated by former PRS Foundation CEO Vanessa Reed in 2015 with the aim of achieving 50/50 gender splits on festival, and the #BrokenRecord campaign, with its sights set on making streaming companies pay a fairer royalty. In Scotland alone there's Hen Hoose, a new production house in Glasgow founded by Tamara Schlesinger for women and non-binary artists, of which Carla Easton is one; the POWA collective, founded by Siobhan Wilson and Ashley Stein from Fistymuffs, which is focused on raising awareness of the sexual discrimination faced by all women in the arts; and Popgirlz, a support group for female identifying artists on the Scottish music scene founded by SAMA nominated R&B act Kohla.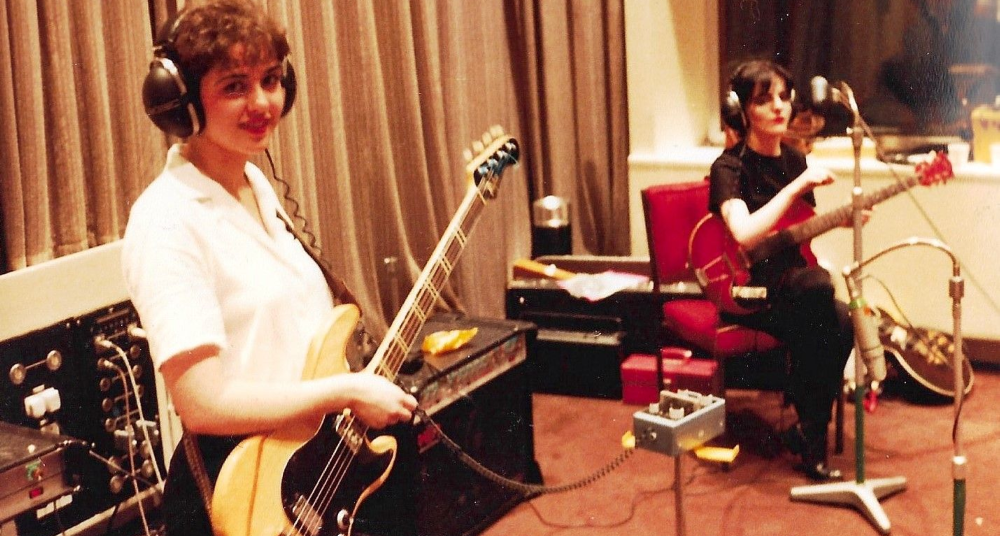 But, with the exception of Keychange, these initiatives have all begun from the ground up, with artists banding together and advocating for themselves, in the absence of change coming from those at the top. 'With the industry on pause, you kind of think 'oh, everything will build back better, and build back safer, and build back more diverse,' but then you see festival line-ups announced, and it's still the same,' Carla says. She tells me of an experience she had in February 2020 speaking with a music exec talking about her band Teen Canteen, who disbanded to pursue other creative projects (Carla's 2018 album Impossible Stuff was shortlisted for Scottish Album of the Year), and because their drummer wanted to start a family. 'That's the problem with all girl bands,' was his response. 'That's not the problem with all girl bands,' Carla asserted, 'It's the problem with the music industry and the gatekeepers of the industry, who don't support working parents.'
Success should be a relative measure, particularly in an industrious that fluctuates as much as the arts. But despite the creative spirit that all artists have, it often feels success is still defined by the bigger structures we live in. Who's sold the most. Who's played to the biggest crowds. Who's made the most money. In an era when streaming is affecting sales, when venues are shutting, and when it feels like government support is at an all time low, should we redefine this?
And the irony is, each of the bands featured in Since Yesterday were successful by any measure. They did sell records, and they did play for adoring fans. But more importantly, they just did it. They got their music out there, and it was inspiring enough that young artists are still crate-diving for them decades after they disbanded. Since Yesterday will become a piece of history, but it's also a reminder of how we want our present to look too, or music will get lost, and change will never happen.
* The use of the term 'women' in this article is inclusive of those who are trans and non-binary.