Bekki Bemrose dives deep underground into a scene that to-all-intents-and-purposes seems to be thriving, despite largely subverting perceived wisdoms regarding the industry in 2019…
Psychedelia readily suggests the LSD fuelled hippies of the sixties and the failed ambitions of that subculture's brief infiltration of the mainstream, but mind-expanding music didn't die with turncoat baby boomers, it evolved through krautrock, funk, soul, hip hop and rave. Roll forward to present day and UK psych has taken a noisy, and ostensibly successful turn.
'I think the music industry has always underestimated the appeal of heavy bands. I mean just look at metal, it's perennially underrated, both critically and via radio, but it sells fuck loads of records.'
Anthony Chalmers, promoter of Baba Yaga's Hut at Corsica Studios, is considering the recent successes of bands like Goat, Snapped Ankles and the ludicrously dubbed Pigs Pigs Pigs Pigs Pigs Pigs Pigs who frequently create challenging, experimental music that requires investment beyond the dip-in culture of
streaming
.
'We could sell two or three hundred tickets to a Pigs show, but then they got played on 6 Music every day and now we can sell a thousand tickets to a Pigs show,' he elaborates.
It's a phenomenon that Jimmy Martin of psych rock outfit Teeth of the Sea finds delightfully curious: 'I don't really remember a band that heavy being played on 6 Music… I don't know exactly how it's happened, but I can only applaud 6 Music and Pigs for that.'
Jimmy sees this shift as indicative of how the music industry model has changed in that aggressively media-hyped acts with major label money behind them are increasingly a thing of the past.
'So, the 6 Music playlists are going to be slightly more interesting, and they're going to be slightly less full of bands desperate to have a radio single who have compromised fodder that they're banging out for the sake of trying to make back their massive advance that they've entirely spent on cocaine.'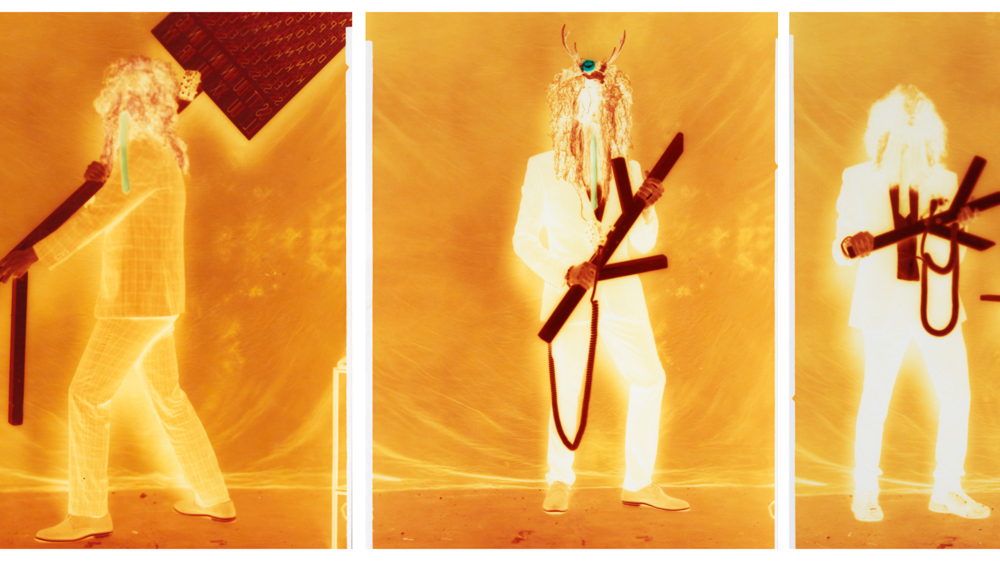 Going Underground
Often ripping up the rule book both musically and in performance, the UK scene is a broad church that welcomes the heavy rumblings of Pigx7 and Gnod alongside the cosmic jazz of The Comet is Coming through to the krautrock/post-punk of Snapped Ankles and the brutalist electronics of Gazelle Twin.
Baba Yaga's began life as the in-house night at Corsica Studios about 12 years ago but has since mushroomed to become London's foremost promoter for experimental music, which welcomes every facet of the UK's psych and noise scene.
For his part, Anthony is reticent about including certain bands within this nebulous movement.
'Snapped Ankles are more of a dance band, and Pigs are more of a metal band, I think of Pigs as metal band anyway. Certainly, a rock band. There's nothing really experimental about them at all – they're sort of like a tops off, riff band,' he muses.
Although Snapped Ankle's AUSTIN concurs with Anthony's view of his own band's music at source, he recognises a shift towards psychedelic textures as a reaction to audience's needs.
People know and take a real interest in who's running what label and who's in what band. It's tangible and a very social thing. It's not just a bunch of inaccessible musicians or faceless labels.
'I don't think we make any conscious effort to play psychedelically but I do think that the psych comes from audiences who demand to be fully immersed in their music, which in turn encourages bands to create dense washes of sound and layers of euphoria to enhance this need.
'Snapped Ankles actual origins were to create sparse cold rhythm tracks inspired by eighties cold wave bands but over time we've added and added layers, like you do when it's cold outside.'
Meanwhile, Manchester four-piece ILL produce psych-rock with riot grrrl fangs while delivering socio-political bangers with jet black humour and have few reservations about being labelled part of the movement.
Keyboardist and vocalist Harri Shanahan believes those psych overtones are largely due to the improvised nature of the way they work, while bassist and vocalist Whitney Bluzma highlights the theatre at the heart of their music.
'It's a play on appearances and lyrics. I've always enjoyed the theatrical aspect of it, of taking things over the top.'
'We're psych for the drama, for the community experience,' adds drummer Fiona Ledgard.
Similarly, Jimmy is wary of branding his own band's music too definitively suggesting, 'it can be quite limiting,' but he also recognises the function of genres.
'The thing is I hate it when bands moan about not wanting to be categorised, because it's just gonna happen if you like it or not. It's how people make sense of the world around them.'
Community
Alongside his work with Teeth of the Sea Jimmy is also a director of Supernormal Festival, which specialises in music at the weirder end of the spectrum, and his tenure there has given him a unique perspective of the scene's growth over the last ten years.
'The vast majority of bands involved with it have played that at some point or another, so I kind of know all these people. I've watched that scene cohere, and generally it's all been very inspiring, and I'm very happy to be seen as a part of all of that,' he says.
One character that pops up again and again in the weird world of psych is Matt Baty – drummer for Richard Dawson, singer in Pigsx7 and founder of underground label Box Records (who released ILL's debut
We Are Ill
in 2018) – to name a few of the hats he dons.
'He's been there at the crux of it all,' Jimmy reflects, adding, 'One of the nice things about the psych scene that we're a part of is that nobody really cares about being rock stars. Even Pigs – who are probably the biggest of these bands and the moment – I mean, they're not really arsed, they're just having a fun [laughs].'
Matt has been rooted in the underground for years, talking about what inspired him to start Box Records he explains, 'In many ways I've taken more inspiration from the immediate scenes I've been involved with than bigger more well-established bands.
'It became a common theme, coming across excellent musicians who didn't have any releases, so I thought in some small way setting up a label might help.'
On considering the importance of physical products like vinyl to his label, Matt reveals the community at the heart of the psych scene.
'People know and take a real interest in who's running what label and who's in what band. It's tangible and a very social thing. It's not just a bunch of inaccessible musicians or faceless labels.'
It seems it
works
both ways, as Whitney explains, 'You can go to Newcastle, you can be in Birmingham, and you'll see the same faces.'
Harri adds, 'There's a real sense of solidarity and friendship between people,' and although she acknowledges the scene, like many others, is dominated by male musicians she does feel it is an inclusive one, 'People want to see you rock whatever your gender, in Manchester and further afield.'
Cottage Industry
While bands like Pigsx7 recently sold out the Scala, and Swedish psych rockers Goat can comfortably fill Brixton Academy, the bands that make up this movement invariably still have days jobs.
'It makes you appreciate how much the music business just runs on sheer love, because nobody ever gets paid, promoters get hardly anything, the bands get hardly anything,' Whitney comments.
'We had decided we were going to do
distribution
and everything, but the figures just weren't adding up. When Matt stepped in, we were like, "Fucking hell, thank fuck for that,"' she adds of Box Record's intervention around the release of their debut.
There must be numerous difficulties for a small label working with bands who lead a double life, and Matt – who, despite his many guises, also has a day job – is well versed in them.
'The challenges of course are that many musicians rely on their day jobs to cover ever increasing living costs, private rent prices are an absolute joke in Britain and that, especially, is choking the life out of musicians and artists.
'From a label perspective I'd love Box Records bands to be touring all year round to promote their albums, but I also know that it's just not possible for most.'
We could sell two or three hundred tickets to a Pigs show, but then they got played on 6 Music every day and now we can sell a thousand tickets to a Pigs show.
Despite the testing nature of these circumstances, generally the mood is positive.
'It's very confidence building, being in a gang, in a band,' Fiona cheerfully states, and Harri adds, 'It makes you quite creative, I guess. We get the Pritt Stick out quite a lot.'
While AUSTIN is convinced the DIY character of their practices is in some ways beneficial, explaining, 'If it wasn't DIY it would be almost too theatrical.'
Similarly, Jimmy is buoyant about the health of underground music and the work the associated labels are doing to support it.
'Obviously Rocket [Recordings], our label, have always tried to be expansive and be interesting and try to go beyond what's expected. There are other labels like Box Records and Hominoid Sounds that regularly put out great stuff, so it feels like a nice cottage industry right now.'
Looking at the sheer number of gigs that Baba Yaga's Hut promotes and how many regularly sell out, you would assume the gig scene is positively peachy?
'Live music in London is doing great. Everybody's doing good, as far as I can tell. We're all a pretty close-knit group, myself, Bad Vibrations, Under the Wire, Feedback, etc. Everything seems to be healthy. Live music seems really positive,' Anthony confirms.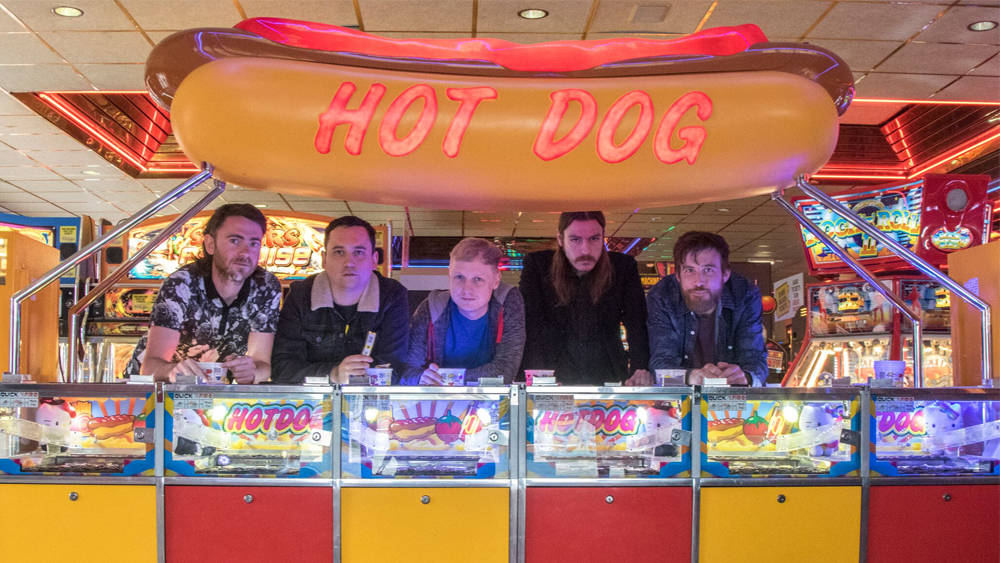 Noisy Nation

Glancing over a handful of the bands affiliated with modern UK psych reveals that London is not ground zero for the scene.

From Salford's heavy psych stalwarts Gnod through Geordie riff masters Pigsx7, and events like Liverpool Psych Fest and Oxford's Supernormal, these mind melting music makers and happenings are occurring the length and breadth of the country. Is London losing grip of its long-held cultural monopoly?

'I don't think it'll ever crumble really,' says Matt. 'We're maybe starting to hit a point whereby a lot of people can't afford to live or move to London they're beginning to look elsewhere for places to live where they don't have to work three jobs to pay their rent and subsequently have more time to explore or study their art.'

'Where's London, sorry?' laughs Harri who is eager to extol the virtues of her native city.

'Manchester is where it's at I promise you, and the northwest of England, and into Scotland. London is kind of big and there's lots of little scenes in it, but when you're a smaller city you can have one big cohesive scene, and I think that is the bonus of the northwest.'

On the other hand, Anthony still sees the capital as a mecca for fans of left-field music, saying, 'There's shit loads of people live here, and people come from all over the world who have an appetite for underground music and art.'

As for Jimmy, he's happy with how the live scene has evolved over the past decade, 'I feel like there was a more competitive, hipster edge 10 years ago than there is now, in a funny way. I don't know why that is, but it feels like a supportive scene now and a bit more warm-hearted, which I think is really positive, obviously.'


The Future's psych

Overall, the players in the scene seem as baffled by its growth as anyone, but it appears the changing shape of the industry has inadvertently opened the sometime elusive underground to a wider audience.

Anthony points out that the influencers of yore have been replaced, curiously not by the advances of the digital age, but by technology rooted in the last century.

'Radio is incredibly influential, I don't think press is influential any more. When I started out doing shows reviews on Pitchfork or coverage on really good small blogs could make a band, but this is just not the case at all anymore' he claims, adding, 'If you get five plays on 6 Music, you'll probably sell 50 albums.'

Meanwhile Jimmy considers the wider impact of psych's resurgence, 'I'm not a fan of Tame Impala, but we're in a world where they can headline Coachella and they're ostensibly a psych band, so in the broader scheme of things I suppose that's cool,' he concedes.

As for Matt, he will continue to champion what he loves and believes in characteristically modest fashion, 'If someone stumbles across a record I've put out and it opens their eyes to a corner of the music world they didn't know existed, that's job done.'

Still, it's probably best not to underestimate the underground.