For 15 consecutive years, Transgressive Records has been a badge of quality gracing independent artists' record sleeves.

Spanning everything from desert blues to indie-rock or genre- and gender-defying electronics, it's a label that consistently backs quality music-makers from all stables.

The business was set up in 2004 by Tim Dellow and Toby L, two grassroots music fanatics who cut their teeth discovering bands, putting on shows and founding Rockfeedback.

Their unique approach to both artists and the art of releasing records has since seen them carve an essential niche for themselves as industry tastemakers.

With a past and present roster including Africa Express, Foals, Sophie, Let's Eat Grandma, Arlo Parks, Gaggle, Bloc Party, Songhoy Blues, Julien Chang and The Moonlandingz, theirs is truly an open-door policy.

Here, we chat to Toby about how the label has survived colossal industry changes, launched a publishing arm and come to find itself at the beating heart of UK independent music…

Why a label and why then?

It started out of the sheer love of music from all sides, really. Nothing dramatic or unique. I think the thing that's funny about starting a label is that it's a dream until it happens. Then it happens and it's a colossal amount of work and effort to keep the dream in perpetual development. It's about making sure the direction it takes is always within that fantasy, really.


So, have you deviated much from the dream over the last 15 years?

Well, every artist you sign, every record you make with them, you're constantly chasing something magical and wanting it to be something important for the people you work with as well as, more importantly, the people that hear it.

I think, for Transgressive, it started very naively. We just wanted to put out a few singles with a secret ambition that, one day, we'd be able to make albums properly, release them around the world, and hopefully have enough success to keep it going.

So, to be 15 years into that weird dream and fantasy and it still being alive and growing is both surreal and really, really gratifying.

What does a Transgressive album sound like?

It became clear what a Transgressive album was early on, and that notion still stands. Typically, it's made by an outsider with something to say, who doesn't play the game but can still potentially have mainstream relevance. Whether or not those artists go on to reach the mainstream, their influence or their perspective can be felt.

That's the thing, we've always wanted to be popular but on the terms of our artists and ourselves, which is, doing things we perceive to be honourably, ethically, honestly and not compromising - and certainly not chasing hits for the sake of money.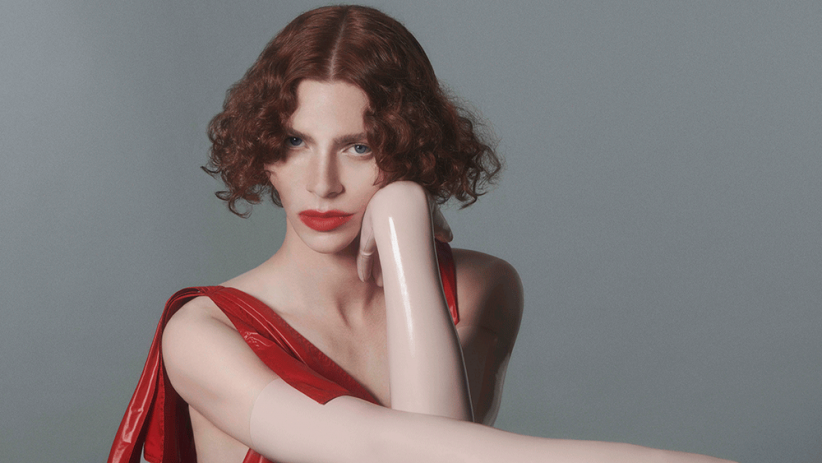 Since you started the label the music industry has completely transformed itself. How did you manage all the change that was happening around you?

Transgressive started in 2004. iTunes started pretty much the same year. YouTube in 2006, and then social media shortly afterwards. It was both the worst time and the best time to start a music company.

In retrospect, I have no fucking idea how we handled that change. I guess it was purely because we were young enough and broke enough not have too many resources and too many expectations or too much entitlement.

We just took everything at face value, and still do to be honest. This is a very fast-changing, relentless business and a very creative sector that was always going to be propelling at a ridiculous rate.

You launched a publishing arm – was that necessary for business or a just natural progression for you?

It's interesting, because I think it is and was a necessity. But it certainly wasn't by design. We started the label, then realised there was this thing called publishing. I didn't quite understand what it was, so we did a bit of extra research. Then we were like, 'Oh, this could be fun; helping artists collate royalties and getting their music on adverts, films and TV and other areas.' So, we started a publishing company and that's been a really fulfilling creative and business venture.


Can you define your taste in music?

We've always had, from the very beginning, super diverse tastes in music. But I think it's taken us this long to prove what the roots of our tastes are and were – and that's been really fulfilling. Transgressive makes more sense to me now than when we started.

We're flirting with pop music and alternative music, as we are with artists from all over the world now. Generally, every continent of the world is represented in our roster. I feel really delighted to have that kind of eclecticism because it reflects our personalities and our tastes and the brilliance of what's out there in the world right now.

What makes an act worth signing? What is it about them?

It's intuitive. Everything has to run on that base level of instinct and feeling, you know? We're probably worse at the stats game than certainly most labels. We don't really look at how big an audience is or any of that stuff, really, which, in the current age where everything is so transparent, is probably terrible business, but for us it's irrelevant because we think if something is great, whether it's known at the time of signing or not, it will find an audience. We're patient. We're not in any rush to succeed.

I think we're attracted to brave people who put it all out there and whose skill and honesty in their writing are not to be questioned. I guess that's what all of the artists have in common. We've never signed anyone who's just in it for a quick win or to be famous or to have hits as the exclusive goal. We've had people that want to be successful and have ambitions - but want to do it on their own terms. Life's too short for shit music ventures.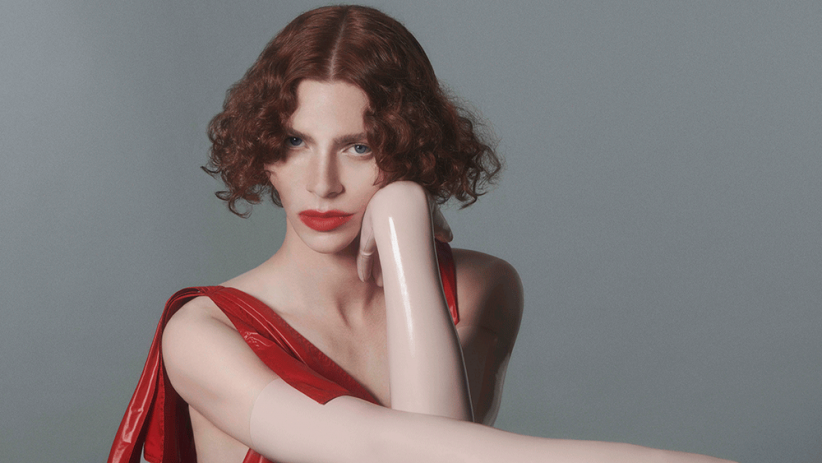 What is your stand-out Transgressive moment from the last 15 years?

Well, the obvious industry milestones would be things like award ceremonies or selling out big shows or festival crowds, where you have artists playing to huge audiences. But for me personally, it's actually just those more private moments.

I remember when we were making the Maison des Jeunes record with Africa Express, which is the first one with them we put out. The various musicians, including Damon Albarn and Brian Eno and Nick Zinner and others went out to Mali and made this beautiful record with local musicians.

Tim, Lilas and I went to the studio to hear the initial week's work from all these producers and musicians. We were there listening to over 30 different songs that we recorded in seven days, and in the studio with us was Damon and Brian and Two Inch Punch and all these great engineers. It was just an amazing day where we got to hear brand new music from artists such as Songhoy Blues, who we went on to sign because of this record. Everything about it was a 'pinch yourself, I'm in music' moment.


How are you celebrating for the rest of the year?
We've got quite a lot on. Parties! We've got Flume playing the Brixton Academy for the 15th anniversary on 12 November, which is already sold out.
We're also doing some in-stores at record shops, with special events and special releases, and we've got our own artwork being built for it. And we've got some special little surprises planned with all the
streaming
platforms over the next six to eight weeks, reflecting our catalogue and telling the story of Transgressive in their own, respective ways. We've also got a documentary coming out.
Listen to Toby's Transgressive highlights from the last 15 years in this playlist he curated for us
http://www.transgressiverecords.com/