You can surf in a field in Bristol.
Here's how you do it. Drive about twenty minutes out from the city centre, pull into the car park of a farm shop selling locally-sourced meat and produce, and keep going. Walk for ten to fifteen minutes down a winding service road in the baking hot sun until you arrive at The Wave, the world-first inland surfing destination. Ideally, if circumstances allow, meet up with South African singer-songwriter Jeremy Loops when you arrive.
Among other things – self-taught musician, eco-entrepreneur, Brixton Academy headliner – Jeremy is an experienced surfer. And, as it turns out, a patient wave-pool chaperone. We are ostensibly here at The Wave to discuss the process behind his latest album Heard You Got Love, but a few well-placed surf pointers never go amiss.
'I grew up in a little town where you almost had to surf. A very small town called Kommetjie, right at the tip of Cape Town,' Jeremy says. 'Growing up there, we were growing up as the first generation of South African surfers, I suppose.'
This makes him a very helpful guide for those of us less experienced in the water. After a few minor falls – none of them Jeremy's – we both manage to get upright and ride to the shore on the last set of our session.
Sitting down at a picnic table outside The Wave's clubhouse, Jeremy considers the act of surfing as a meditative activity.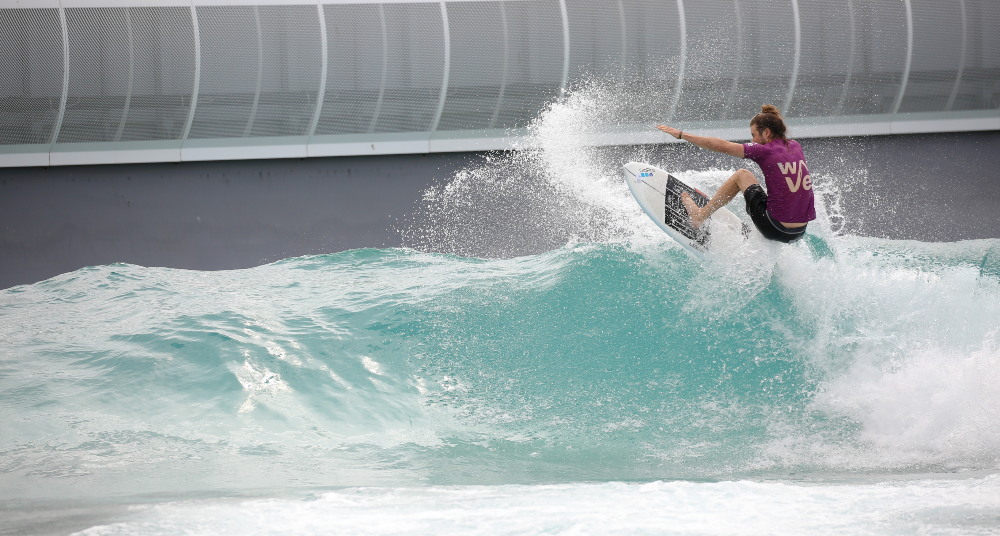 Header image by Ross Hillier, all other images Dan Mullins.
'It's one of the few things I've got in my life where no one can reach me. No cell phones. It's such a visceral experience,' he says. 'I find with a lot of other things in my life, it's quite easy to be doing something incredibly important and be thinking about something completely different.'
Surfing, he says, 'stills all that noise.'
'If you're surfing the relatively high waves that break off the coast of South Africa, there are way too many other things on your mind to be thinking about what's happening that day or in the future. You're always right there in the moment. I think that's also why when you're out there in the waves you feel a sense of peace and relief.'
'I've written a lot of my best music in and around sessions after surfing.'
That inner peace is a great launch pad for creativity. A day in the ocean can wipe the mental slate clean, allowing new work to bubble up. A lot of Heard You Got Love – a hook-heavy, hopeful album that practically carries the sunshine with it – came about just like this. 'I've written a lot of my best music in and around sessions after surfing. Going home, pouring a glass of wine, grabbing my guitar and falling asleep early on the couch because you're exhausted from the entire day of being in the ocean is probably one of the most blissful and creative spaces to be in,' Jeremy says.
Describing his creative periods as hitting him 'erratically', the multi-year pause the touring industry went through at the beginning of the pandemic gave Jeremy more space to dip in and out and experiment with his work.
'I struggle to force myself to write music,' he says. 'With this album, the nice thing was that I had four years, because lockdown got in the way and added another two years of ambiguous time on to the whole production schedule. So I had loads of time to have those erratic creativity depths, and then all of a sudden write a whole bunch of new songs.'
There's an almost maximalist bent to Heard You Got Love. Not necessarily in terms of the style – which, as Jeremy's name might suggest, is laid-back and looping – but in its process, the way the album itself seems to approach the world with open arms. The extra time and space allowed Jeremy to pursue an intuitive approach to the album, exploring new recording techniques and working with a number of different producers and collaborators.
'I set out in the beginning to not have one producer. I wanted to be producing the overarching album myself, and be involved in everything from start to finish, so we went about choosing producers I wanted to work with on the separate songs,' he says. 'I got to work with a lot of heroes of mine, people that I've wanted to work with who I've never had the reach or brand power.'
'Bands like Ladysmith Black Mambazo were heroes of my father's. They were leading the way and shining a light on what was happening in South Africa, so I grew up with their music in the household.'
One such hero was the South African choral group Ladysmith Black Mambazo. Best known around the world for their work on Paul Simon's Graceland, in South Africa Ladysmith Black Mambazo are more closely associated with the end of the apartheid era, accompanying Nelson Mandela to the Nobel Peace Prize ceremony in 1993 and performing at his Presidential inauguration the following year.
'We call them national treasures. They came up through the apartheid era, so they were struggle icons in the country. They were representing South Africa through its darkest hours,' says Jeremy. 'My dad was a journalist at a paper in South Africa and he was part of the anti-apartheid, young, hippie revolution that was happening at the time, of people fighting back against this oppressive government. Bands like Ladysmith Black Mambazo were heroes of my father's. They were leading the way and shining a light on what was happening in South Africa, so I grew up with their music in the household.'
Ladysmith Black Mambazo performed at the football World Cup in South Africa in 2010, and watching them Jeremy had something of a transformational experience.
'My whole family went to the front and I stood at the back and just wept the whole way through,' he says. 'They've got a song called Homeless and it absolutely gets me in my core. When you grow up in a country where so many people are homeless, you see that difficulty and you see the struggle, but also joy and simplicity, it's very moving.'
Jeremy's collaboration with Ladysmith Black Mambazo, This Town, was released as the first single from Heard You Got Love. Hopeful, rhythmic, This Town shows an easy interplay between Jeremy and the group. It's a common theme across the album – a kind of meeting of kindred spirits. It is noticeable again in Jeremy's work with Ed Sheeran, a fellow loop artist who co-wrote the album's second single Better Together.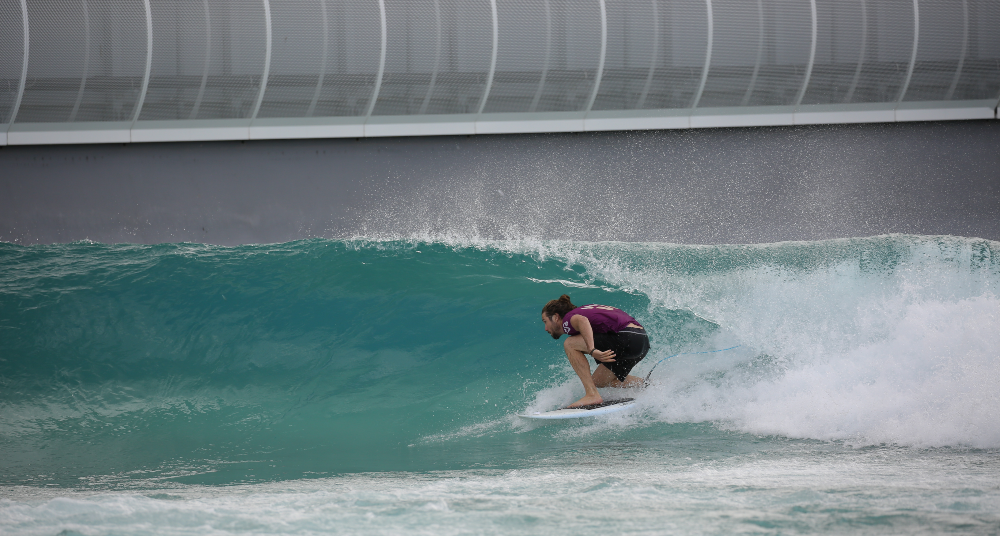 'I pride myself on being, and I strive to be, an authentic version of myself. No bullshit, quite direct, and sometimes on the way up I felt like I should try to hype myself more,' Jeremy says of the collaboration. 'I see a lot of artists doing very well for themselves by really navigating this hype world that I don't really understand and I've never been that interested in. I think meeting Ed validated my journey, because I think he recognised that I was a real dude myself, and we treated each other from that space of equality.'
Equality is important to him. He is, he notes, trying to say a lot of things on Heard You Got Love, from laying out the difference between growing older and growing up on Happy Birthday, to stripping back the layers of the self on the coming-of-age single Head Start. But a lot of it is about empathy, and trying to make others feel good even as he says something serious. Jeremy considers this for a moment.
'I'm built pretty tough,' he says. 'So when I get afraid of the world, which happens to me often, I have a lot of empathy for people around me who I know struggle a lot more. A lot of my music, from the first record all the way through, is about personal power, overcoming the existential drama of being a human being in this world, and seeing if my music can't contribute in some way.'