Yale Evelev and David Byrne's Luaka Bop label has been in the business of blowing people's minds since 1988.
With close to 100 releases now under their belts, Yale and David have shone a light on the diaspora of global sounds that, until relatively recently, remained largely unheard, or at least unloved.
Their label embraces artists from every possible corner of the globe and at every stage of their musical careers, including UK electronic producer Floating Points (for his new LP
Elaenia
), Brazilian singer-songwriter Moreno Veloso and Belgian-based afro-pop ace Zap Mama.
To describe Yale as an avid music fan would be selling him short. A meticulous collector, he's picked up thousands of vinyls over the years, which are organised into sections: instrumental music; 20
th
century classical; soundtracks; Chutneys (Caribbean music made by Indians); dub and reggae; organ combos; Peru; and many more…
Having worked in the business since the seventies, there's not a lot he doesn't know about most musical genres operating outside of the Western mainstream.
Last year, Yale was kept busy by the phenomenal success of the William Onyeabor re-issues, which showcased the talents of a Nigerian electro-funk eccentric from the seventies.
The releases, including two comprehensive box sets, spawned Onyeabor mania and a live show Atomic Bomb!, featuring members of Hot Chip, LCD Soundsystem and Bloc Party.
We caught up with Yale for our
Awesome Africa
feature in the
latest issue of M magazine
to glean his thoughts on the Onyeabor phenomenon and the explosion of Africa sounds here in the UK...
You've been following African music for many years. What initially attracted you to its rhythms and melodies?
Woah, not sure I can answer this, because I have no idea, other then the stupidly simple, 'I liked it'.
How has your relationship with it changed over the years?
Hmmm, when I was the buyer for a record store I would buy almost anything that was African because so little was available. Then when I worked at a record label I would buy many of the new albums coming out of North Africa and West Africa because I listened to everything I could that I didn't know about.
Now, because of all the guys in dust masks taking out radio adverts and placing flyers all over Africa offering to buy records, there has been an amazing explosion of records by bands I had no idea existed. I am so loving it! You know life is about learning and exploring to learn more, so to have a whole musical world that I knew a little about open up to me has been such a joy.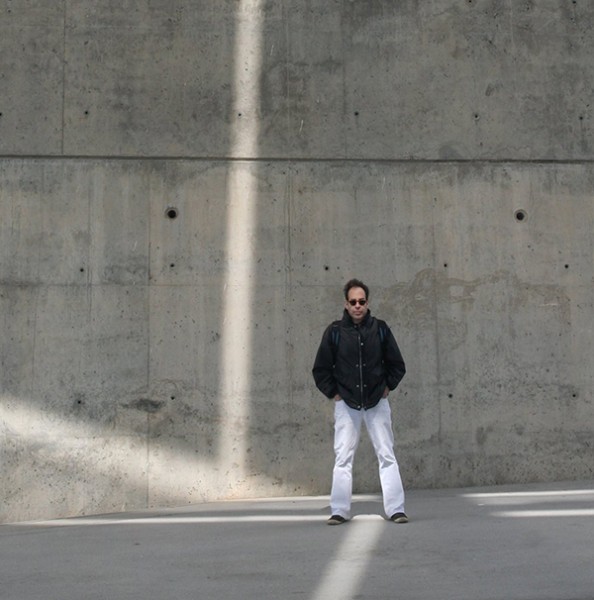 Are there particular regional sounds and movements that appeal to you most?
Nigeria. Obviously as deep and cool and complex as the musical scene in the US.
The 2005 Luaka Bop comp Love's A Real Thing created a real buzz for West African funk when it was released – were you surprised?
Hmm, well we sold about 15,000 copies or so, and I actually thought we would do better. It was mostly things from my own collection and it was just a little portal into a world I thought I knew something about. I was wrong. The old saying the more you know, the more you realise you don't know is so true here.
The story of how you came to reissue William Onyeabor is well told, but what do you make of all his avowed fans – from Four Tet, Alexis Taylor and Caribou to music lovers around the world – did it surprise you?
To be frank I have been totally blown away by the response to this album and Onyeabor's music. I had been working on a Tim Maia album for 10 years and I expected that record to be the one that would blow people away, instead it was this one.
What is it about his sound that really grabs people, do you think?
First off, the songs are really good and secondly, the sound of his instruments is so right for now. I think it is an album that if any US or UK band had made, (and – perhaps – they could have), it would have also blown people away. But add to that his story of living in the hinterlands and being totally self-sufficient with his own label, pressing plant, studio etc – it really captures people imaginations.
There seems to be a big surge of interest in African music right now. Have you noticed that at Luaka Bop?
I think there is a surge in interest for a lot of things that people have not heard before like
Shangaan
.
What do you make of the current crop of UK, US and African collaborations and initiatives, such as Africa Express?
I think that's great, I'm not so interested in it myself but it's amazing that it's happening. I guess in a way our Atomic Bomb Onyeabor project could be a part of this idea though, since we are playing a repertory, I liken it more to performing a Shakespeare play, or a jazz group playing songs written by Herbie Hancock or something.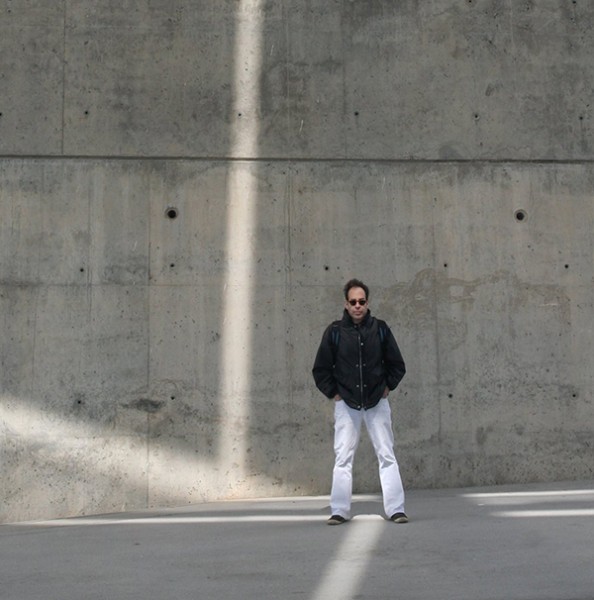 Luaka Bop also releases music by current acts like Janka Nabay and Zap Mama (above) – how do you see African music (and African inspired music) evolving?
Ok well in the context of this interview this might be a funny answer; we don't consider either of those acts to be African. Of course the people, Janka Nabay and Marie Daulne, are African but the music they are making is something that is created, not in Africa, but here and in Europe. For us this is the same as a Vampire Weekend or Dirty Projectors or whatever. The whole thought process of segmenting music into too many pockets is something we try not to do. You know, almost the only bad reviews the Onyeabor album got were in the 'world music press', and yet it was overwhelmingly well received everywhere else. Why is that? These days the 'world music' area is perhaps not the most open minded place to be. One of the things I don't like when people ask me after they find out I work at a record label is, 'What kind of music do you do?'
How do you think the internet has changed people's relationship with music from other countries and cultures?
I am trying to think of something to say here that hasn't already been said. And I don't have any news really. There's a professor, Wayne Marshall, who has done a lot of work on Ghettotech, and how different communities around the world are able through YouTube to hear Detroit Techno, for instance, and have the ideas and influence of that music inform the electronic music they are making in Guatemala City, Cape Town or Rio. He speaks about these things much better then I.
http://luakabop.com/