Shangaan electro instigator Richard Mthetwa, aka Nozinja, is one of the main touchpoints for South African sounds here in the UK.
Over the last decade, he's become synonymous with a frenetic new strain of electronic music that fuses old disco basslines with the Shangaan tribe's breakneck drums and melodies.
Explosive, ecstatic and celebratory, the genre has expanded from its Limpopo base to snare the ears and limbs of dancers, beat-makers and DJs around the globe.
It's a technicolour sound that fits as well in high brow concert halls as it does the grimy streets of our cities – helped in part by Nozinja's showmanship and the dedication of his Shangaan dance troupe.
Following a niche 2010 release through Honest Jon's, he's collaborated with Tessela and Dan Snaith (Caribou, Daphni), and has performed sold-out shows around Britain.
He's now the latest addition to Warp Records' roster with a brand new solo record under his belt (
Nozinja Lodge
was released in June to critical acclaim).
We recently chatted to him (for our
Awesome Africa feature
) as he got lost on the back roads of Limpopo, where we presume it's safe to drive and operate a satellite phone at the same time!
We haven't laughed so much in ages…
Hi Richard, it's good to talk. How are you?
I'm good thanks. On the road now, driving. I think I'm lost! I need to check what direction I'm taking… (laughter), but please carry on, let's talk!
Ok, great. First of all, we'd like to ask how you first arrived at your Shangaan electro sound?
The electro music came into being from fusing the old disco music with the Shangaan drums and Shangaan melodies. If you mix these things with disco basslines lines, you end up with Shangaan electro music. Simple! (laughter)
Why is it so fast? Is that how fast the Shangaan music is?
That's just how fast the tempos are. You see, when the tempo becomes fast I have no other choice but to match them. So by matching them the music becomes fast! (more laughter)
You have to keep up with them…
Yes!
That's exhausting though?
No, it's good exercise (more laughter).
How important are the dancers to your Shangaan electro style?
No dancers, no Shangaan electro! If there's no Shangaan electro there's no dancers... (louder laughter)
How do you pick your dancers?
We try to visit the dance groups virtually every Sunday. And then we look at the best dancers. You have to go for the best ones - I don't compromise on that.
Fair enough…
Yes. They need to keep up! (laughter)
Your music is really popular in the UK and Europe. How does it go down in South Africa?
Oh, it's very popular. That's where it started, you see.
So were you surprised that it took off overseas?
Yes, but that was my vision. I told them, 'I'm taking this music international'. Everyone keep on laughing behind my back, 'Is this guy normal? I think we need to do something about this guy.' (laughter)
Why did you want to take it international?
Because I thought people around the world were missing something good. People had never seen such a spectacle – such amazing dancers and fast music. The world was missing out (more laughter)…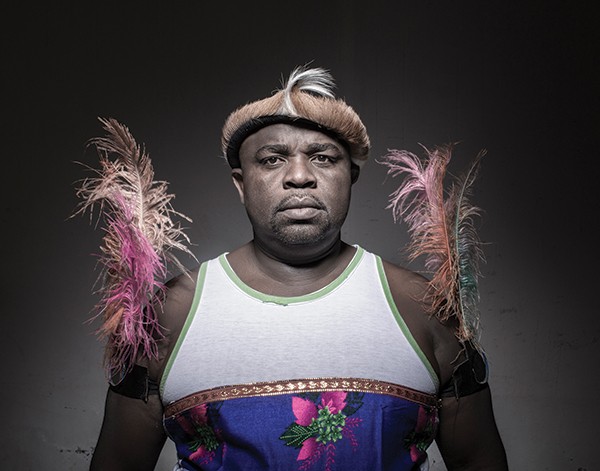 Were people interested straight away or was it hard to convince people?
It's not hard as long as you know your story. I knew once they start seeing the dancers, they will eventually make up their minds.

Your music is performed in big concert halls and also the streets. Where do you think it most belongs?
My music's all over. I don't have a choice. You take me to a nightclub, take me to the wedding, I will be there. Take me to the bigger stadiums, I will be there! (more laughter)

How do you think perceptions of African music might have changed over the last five or 10 years in the UK? Have you noticed a shift?
Yes. African music is on top now. We're raising our hands as musicians and telling the world, you can count on us. We will bring you quality music and show you something you've been missing all these years. Count on us, we are here.

How are musicians in South Africa responding to increased international interest?
You're giving us another platform and so we will perform to the best of our abilities.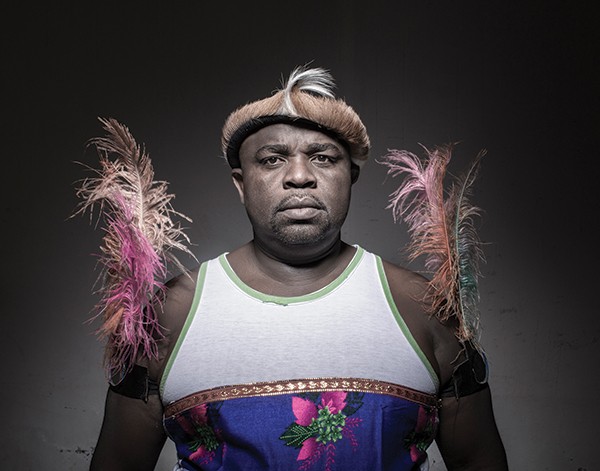 What is your relationship with traditional South African music?
I am always following the principles of my traditional music and my culture. Because once I miss that then I'm not doing justice to my people. In South Africa I've been acknowledged as being an ambassador of traditional music. We're showing off the talent of the Shangaan music, yes.
How did your solo record for Warp come about?
It was hard work. When you're doing hard work on the ground definitely one way or another somebody will notice. That's what happened.
You've already collaborated widely on remixes and productions with other artists. Is there anyone else you'd really like to work with?
Oh sure, I want to work with anybody who wants to work with me. I don't want to pick and choose because we are all producers, we are all musicians, and we are all different. When I meet a different artist, he or she basically gets the best out of me and shows me different types of music. So I will work with anybody who wants to work with me, anybody, I don't care who it is! (laughter)
Nozinja plays at The Laundry, London, on 9 October 2015.
https://www.facebook.com/nozinjamusic