Chances are, if you like your techno to be chaotic, crunchy and cutting edge, you'll be into electronic cassette label Opal Tapes.

Founded in Middlesbrough around three years ago by Stephen Bishop, it's home to an enviable roster of analogue purists and audio experimenters including Karen Gwyer (below), Patricia, Cloudface and Huerco S.

Over a relentless release schedule, which now includes vinyl, Stephen has successfully co-opted a motley crew of likeminded artists from around the globe who fit his rare taste for fugitive house and broken-down techno.

The results of which are an incredibly strong back catalogue and an exciting aesthetic that transcends boundaries imposed by genre or geography.

Alongside Opal Tapes, Stephen also runs offshoot Black Opal, writes and records as Basic House, and organises live electronic events around the country.

Here, we chat to him about the growing trend in hardware equipment among electronic producers, learn the ethos behind the Opal Tapes imprint and hear what's in store for Basic House over the coming months…

You release a lot of artists who play around in the same field, often using similar equipment, but who still have a unique identity - what do you think it is that gives them their individuality?
Looking for individuality is not my priority. Human beings are individuals but making music with the limitations that techno can impose is not the way to find this. Techno is a music with a relatively long and complex lineage so almost everything made has attachments to earlier styles, geography and temperament. Within music I look for atmosphere and directness of message. This can be taken both ways as I like straight communication and oblique markings but nothing in between really. I want someone to speak to me or to make me listen.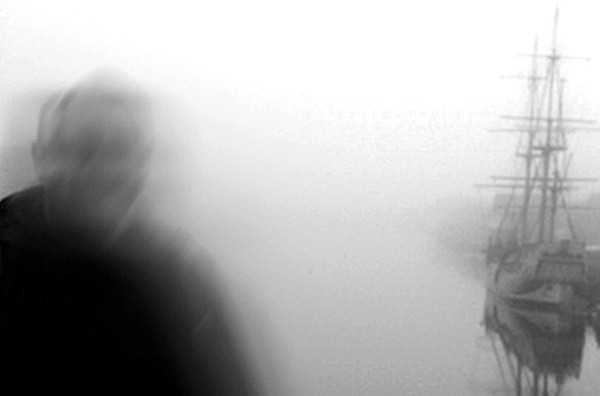 Why did you start the Black Opal series and what makes these records different from those on Opal Tapes?
Everything on Black Opal is pressed to black 12-inch vinyl and is straighter club music.

How does your own music-making feed into the label?
Less and less. I've released one Basic House tape and a split tape with Prostitutes. Running the label has negatively affected my ability to produce music but in turn has allowed me to saturate in other peoples music, good and bad, and to see where my strengths are and where they are not.

How do you record your music?
Sometimes I work from audio/sampling entirely in the computer. Sometimes I record to the computer using hardware. Sometimes I record to tape inside a house or outside in a field.

Opal Tapes hosts loads of live events. Is the ability to perform live an important part of the label's aesthetic or a side product of the way the artists are creating?
I respect the skill it takes to hold a crowd with your own sounds generated in your own way, whether it's DJing or playing live using hardware and instruments. A lot of the live events have featured musicians working entirely on hardware, both analogue and digital, and there is no onus placed on either. But a lot of the sound I'm drawn to comes from the improvised nature of working live. I use the term improvise loosely as there is often a structure or pre-set up there which provides a skeleton with which to add live musicianship. I guess it is quite important to me that I can play live what I'm making but I have no strong feeling for anyone else's work. If it sounds right, it is right.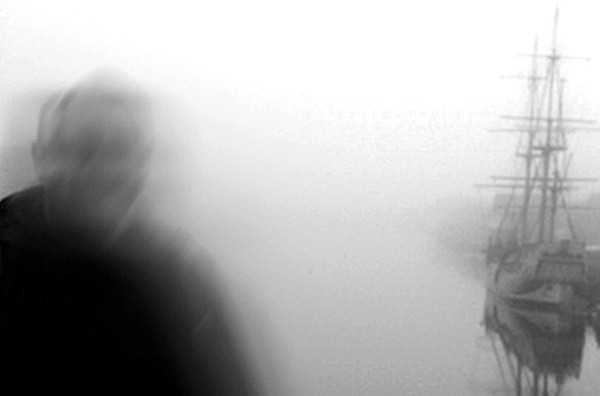 At your last Opal Tapes night in London all the artists appeared to be using a lot of analogue hardware. How do you think electronic live performances are affected by the equipment used?
The last Opal Tapes night featured Patricia, Karen Gwyer, HOLOVR and WANDA GROUP. I think only Karen has an entirely analogue hardware set up. Patricia used digital modules within his modular set up and an MPC is always a digital instrument being that it's a sampler. HOLOVR uses MIDI control over certain parameters within his set up and WANDA GROUP combines tape playback with laptop software use/abuse. There is no hardcore analogue affiliation at work here just the correct use of equipment to achieve the creative goals each musician has.

The laptop has become so common in live set ups these days that many consider it's use to be that of a playback machine only, but it is and continues to grow into being a hugely deep electronic instrument/mixing desk/effects unit/data generator etc etc etc...

Unfortunately its use can often lead to sets which are uninteresting to view for some people - but we must remember that these are musical events and not specifically visual performance ones. Some of the best gigs are the ones where you just close your eyes and get moved.

How do you think analogue equipment shapes or changes the outcomes of electronic music, if at all?
Analogue equipment requires practice and learning to use properly. This in itself creates a work flow which transfers into live practice and often into recording style. Layers accrue and build, the individual parts sum into the song as a whole, addition and subtraction are still key when using analogue equipment and a constant ear given to the mix as the interaction of voltage is different to that of digital code. Much of this is true of digital work flow too, there's just a LOT more cables involved in the former.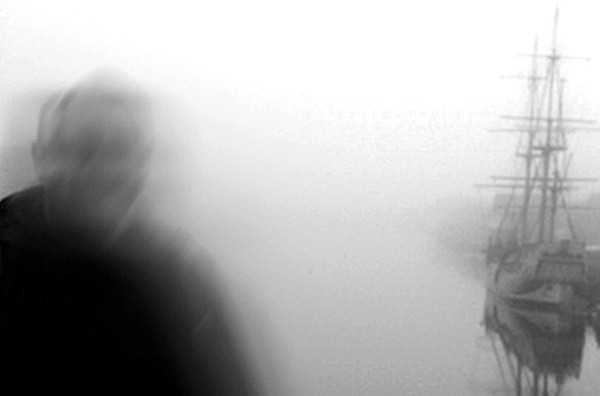 Do you see yourself as part of a movement with newer labels such as Trilogy Tapes and L.I.E.S, or do you feel more aligned with classic northern labels like Warp or Factory?
Opal Tapes is just a record label, as are TTT, L.I.E.S, Warp and Factory. History has created the aura that fits around Factory and Warp and rightly so. From where I sit, Opal is my job and it's one which I've only been doing for a few years. I hope to be around in the future but that requires hard work and good ideas.
How do you see the label developing?
Just continuing with what I've been doing mainly, putting out good music from all kinds of people and places. There is a new website being developed which will bring Opal Tapes, Black Opal and the emergent distro under a single roof and I hope to build the shop out into somewhere that people can visit to access hard to find, limited and often challenging sounds.
What is your favourite piece of hardware?
I'm a reverb junky so for me it's the Eventide Space which brings amazingly deep and detailed reverbs into a pedal format. I run it as an aux send from my mixer so when I'm playing live I can always get access to creepy springs or mile wide plates.
What's next for you?
There's some new records due on Opal and Black Opal soon from J. Albert, Nathan Melja, Life's Track, Michael Vallera (COIN) and Body Boys. I'm recording for new Basic House releases later in the year and as ever have plenty bubbling underneath.
We interviewed Stephen Bishop for our Hands On Hardware feature, which appeared in the latest issue of M magazine. Read the full print issue online here: http://www.m-magazine.co.uk/features/archive/in-print-m56/
https://opaltapes.bandcamp.com/