Headed up by Ryan McCann, who cut his teeth at Rough Trade and Domino, the label has built a reputation for wonky pop and far out electronics alongside a peppering of legendary talent including John Cage and Bill Wells.
One of the label's latest signings, All We Are (below), have grasped the zeitgeist this year with a heady, limber debut album that brims with heart and soul.
Their sound is hypnotic ear candy in the same sublime flavour as Foals,
Glass Animals
or
London Grammar
, but with elastic arrangements that hang so loose they threaten to disintegrate on the dance floor.
In an age of shrinking record label budgets and internet-driven A&R, we find out how the band were able to rise above the background noise to land a deal with one of the UK's top notch indies and recording time with in-demand producer
Dan Carey
(Kate Tempest, Bat for Lashes).
In an archaic A&R fable, it all started when Ryan stumbled upon the trio at their first London gig and fell for their sound...
When did you first hear of the band?
It was at their first London show last April. It never happens like this anymore – it was really serendipitous. I was just having a drink with a friend that night who said he was going to see a band and that I should come. I said I didn't really want to. But he said it was at the Sebright Arms which is on my way home, so I had no excuse. So I went, and they were one of the support acts that night. I was instantly blown away by how many good songs they had and how well written everything was. I'd never really seen a support band that I'd never heard of who were such a high standard, just out of nowhere. I wasn't the only industry person there, but they'd come to see the headline act. Everyone was blown away by All We Are and if I hadn't signed them someone else would.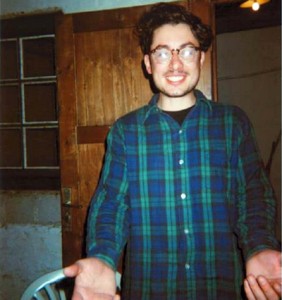 I found out after that they had been around previously, but they'd been a bit more folky. Then they'd gone away for a year and had been working hard on progressing with their sound and they'd come up with this thing they called psychedelic boogie. I really like funk and rhythm and groove based stuff a lot, so I was instantly into the bass lines that Guru was putting forward. Then you've got the three part vocal harmonies and Fleetwood Mac guitars – it's pretty dreamy. Obviously, they got signed from their first gig but I'm pretty sure if it wasn't me then someone else would've been in there just as quick.
Did you get in there on the night?
Yeh I had to be dorky and go over straight away. I shook Lewis' hand because he was the nearest one to me. I said that I really liked the show and was tripping out about it. I asked if we could meet for breakfast and they said yes. So I went home and had a good night's sleep and they came into the office the next day. They were a little worse for wear – I think they'd had a late night. I showed them round the office and we chatted about music. I think it was love at first sight for all of us! We all got on really well. They're very cool.
If the music is great there are so many voracious music consumers on the internet that run blogs or music forums or closed email groups – I'm ceaselessly shocked at how quickly something will spread.
This was quite an old fashioned way of signing a band – how is it different now?
Obviously it's a lot easier to hear people's music now, so we all make judgements before we go to the show. Most of us make assumptions before we go and we already have an inkling if we're going to like it. Usually, I know what I'm going to see. I never go in blind. But with these guys, I literally had no idea what their name was or what they sounded like really.
How do you think they fit with Double Six?
I don't know. I wouldn't really like to put it into a conceptual framework. I just work with people who I really like and who make music that I enjoy and that has the potential to be enjoyed by a lot of other people. I know that's a really bland answer but I'd hate to provide some sort of mission statement then realise I've changed my mind next week!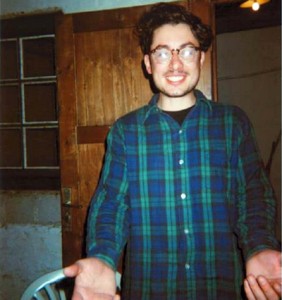 What insight and impact did you have on the record?
With the demos, there were some that I really liked and I guided them to focus a bit more on those. I also introduced them to the producer Dan Carey who does a lot of stuff with Domino. There was a lot of back and forth on the mix – it took a long time to get right. It went from somewhere that was quite shiny and lightweight towards something which was a lot more muscular – which we found worked surprisingly well.
Did they tell you about when they went to Wales? They went off and had a psychedelic two weeks in Wales and I was a massive advocate of them doing that, in terms of figuring out who they were and bonding and writing some more tunes. The
Keep Me Alive
single, which we released just before the album and did really well on BBC 6 Music, was written there.
What do you have in store for the band?
We're going to return to the first track that brought them to our attention –
Utmost Good
. That's going to be the next single. We have a new mix of that and it's more psychedelic. It's such a great song and everybody loves it instantly. Even though it's had 50,000 YouTube views and has been played by Lauren Laverne a few times on 6 Music we don't feel like enough people around the world have heard it. So that's the immediate thing – to get that in as many ears as possible.
After that,
Honey
will be the single – there's a great video for it which has already been shot. Towards the end of the year, they're playing Scala, which is a nice big venue. It's great that they're already looking at playing such a big and prestigious London venue and I imagine immediately after that it'll be time to finish writing album number two.
How easy or hard is it for young bands to get anywhere these days?
I would say it's easier than ever to get signed at the moment. If the music is great there are so many voracious music consumers on the internet that run blogs or music forums or closed email groups – I'm ceaselessly shocked at how quickly something will spread. I'll get a SoundCloud link sent to me to a track that's had 50 plays. Within a week, it's had a thousand, and everyone within the small music community is aware of it – in London at least. All that can take just a week after it's popped up online. It's crazy.
http://www.doublesixrecords.com/