As original folk music voices, Nancy Kerr possesses one of the most vital to be heard across 2015.
Writing as a collaborator with Eliza Carthy and (her husband) James Fagan she made her mark on the scene but has created an ever deeper impression over the last 12 months off the back of her own musical steam.
Last year's release of her warmly received debut LP,
Sweet Visitor
, saw her named as the BBC Radio 2 Folk Singer of the Year while she's also spent much of the year writing music as part of the
English Folk Dance and Song Society's Sweet Liberties project
. This latest commission has seen Nancy working with the likes of
Maz O'Connor
and
Martyn Joseph
on new music inspired by the 2015 signing of the Magna Carta and significant moments in the history of democracy. Good timing in terms of the kind of political turbulence we've felt over 2015 in the UK and overseas. We caught up with Nancy to explore the project and the power of the protest song…
What's the Sweet Liberties project all about?
The subject is broadly the Magna Carta and key historical points in the general fight for freedom, democracy and social justice.
It's quite a broad brief in that we've been given a long time to respond to it, and been encouraged to come up with our own personal musical thoughts on these different topics. I've ended up writing about the situation now and linking that into the other points we've been asked to look at.
We came together in the middle of November to arrange and sort the music including a launch at the actual houses of Parliament. It's really in there, putting the arts right into Westminster. That's not a common thing to do, especially in the folk arts, with a lot of the resonances folk music has, about being of the people, and a commentary on current affairs. We're going to talk about democracy, people's rights but in a language which is quite radical. That's brilliant really.
Have these themes been part of your music before?
Yes although the project has encouraged me to be more explicitly political when writing about issues of social justice. I'm a folk singer and my view of traditional song is that it is a political act in itself in telling stories that are not told. Oppressive regimes often hide the stories that they don't want told. So the singing of these stories is a political act, even if there's nothing political in the content. It's nice to have been directed towards certain topics.
There are 18 banners hanging in the palace of Westminster in the great hall at the moment. Each one of those is a piece of folk art, commemorating a moment in history for democracy and freedom. Some of those things already have songs about them like the Tolpuddle Martyrs. It's already part of the cannon already. I've written a new one about Tolpuddle as I don't think you can have too many songs about something so rich. There are other topics surrounding sexual equality, rights for homosexual men and women - some of them have already been plumbed as song topics but some really haven't so it's a lovely opportunity to try something new. I come from a protest song background so it's very inspiring but it also feels very timely. We're talking about a new politics and art has to fit into that, the people's art especially.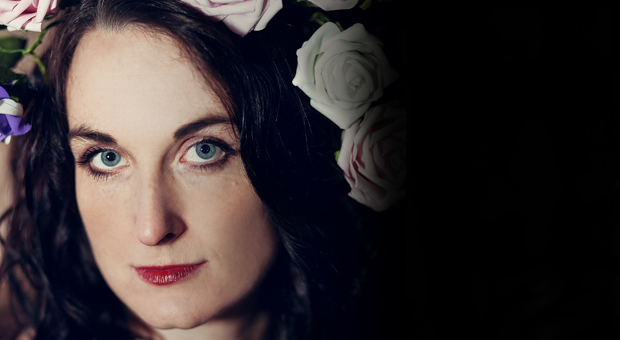 Do you think there's place for the protest song in 2015?
A lot of the practitioners now are filtering through different languages than they did 30 years ago. You can see the relationships between old, rural folk songs to protest songs about Vietnam, anti-war songs, women's experience, anti-nuclear songs. All of those things inform me but you can hear younger artists writing through a prism about how they now feel - the environment figures very highly in people's writing, the commercialisation of things, some music is a reaction to against this incredible commodification of the arts. At every level people are wanting to comment. I think we're getting into a more tactile time, people want music that's real, in the same way they want politics that is real, that's about real feelings and lives. Music has to reflect that.
Do you think music can have a positive impact?
I hope so but I don't think it's helpful to frame it as to try and write the one song that can heal the world. One song might be bought by a lot of white rich people in the west but that doesn't say anything about people's changing cultural attitudes to poverty elsewhere. You need several movements. But music can be an incredibly galvanising thing - it might not set the world on fire but it might prick up the ears of people elsewhere who are really thirsty to hear something put in a certain way.
The music part is also important as the emotion, the empathy and non-verbal stuff comes in. That's what brings us together - I don't think we need the one song to rule us all - we need as many songs as we can that talk about where we're at so we can understand each other.
nancykerr.co.uk