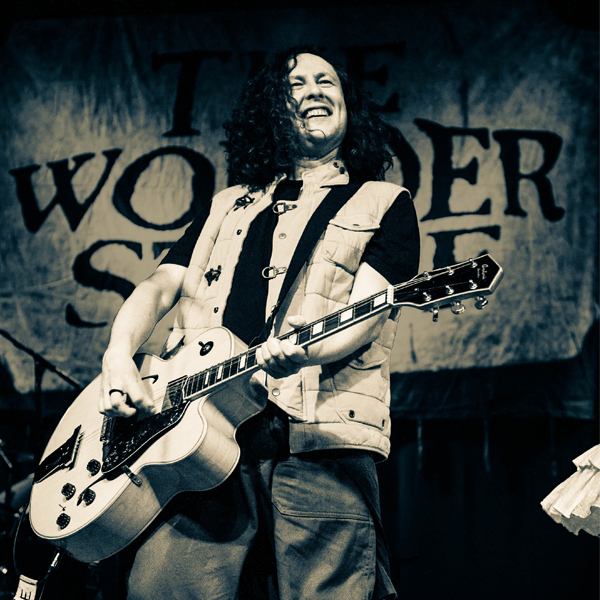 The Wonder Stuff will be 30 years young in 2016 but the musical passion of Miles Hunt, the group's frontman and songwriter, hasn't been dulled by time or the challenges thrown in his way.

In fact, speaking down the phone Miles sounds more up for it than ever. And with good reason. The Wonder Stuff's latest line up has a new record due for release in 2016 to mark their anniversary. They're still out on the road touring to a devoted following while he's also recently published a new diary documenting the adventures of the group and their first brushes with fame and fortune during the late eighties.

Miles could quite easily rest up on his laurels, with an ace collection of songs to his name including indie disco staple Size of a Cow and number one hit Dizzy with comedian Vic Reeves (more of which later). But his musical passion is still very evident. He tells us why he still feels duty bound to come up with new and exciting musical creations in 2015, how he met Vic and Bob and his thoughts on the health of the music biz…

How did you first get involved in music?

My uncle bill was the keyboard player in Wizard. He'd been in ELO before that. My dad was a jazz drummer. When I was about 13 punk happened and my dad gave me Never Mind the Bollocks the Christmas it came out. He told me to listen to it, it might be my Bob Dylan. He loved the leftwing politics of punk.

I was a drummer first but I used to borrow my brother's guitar all the time. By the time I was 20 I decided drumming was too much like hard work. I was living with Clint Mansell who went on to form Pop Will Eat Itself (PWEI). I used to look at him writing songs, going to rehearsals and thought 'that's for me'.

Did you realise you were onto something from the start?

I knew that standing in front of a microphone with a guitar was one of the most exciting things I'd ever done. It was so much more fulfilling and exciting than playing the drums. And a lot less work.

Was there a grand plan for the Wonder Stuff?

Not really. We were fans of bands like Bauhaus and the Psychedelic Furs - our idea was to try and write music like them.

PWEI had a game plan. They pressed their records using dole money, then accosted John Peel after a DJ gig at Birmingham Polytechnic. The next night me and Clint were sitting in our miserable flat listening to his show and he played the single. We couldn't believe it. He told the story – 'I was accosted by a bunch of hairy 'erberts the other night'. Our jaws just dropped.

PWEI had so little money they couldn't get into John's gig so they waited in the car park for him until after his gig. But this got them national exposure. They were very forward thinking, full of great ideas. They bought a portable studio and wrote in the flat rather than constantly paying for studios. We just copied everything they did.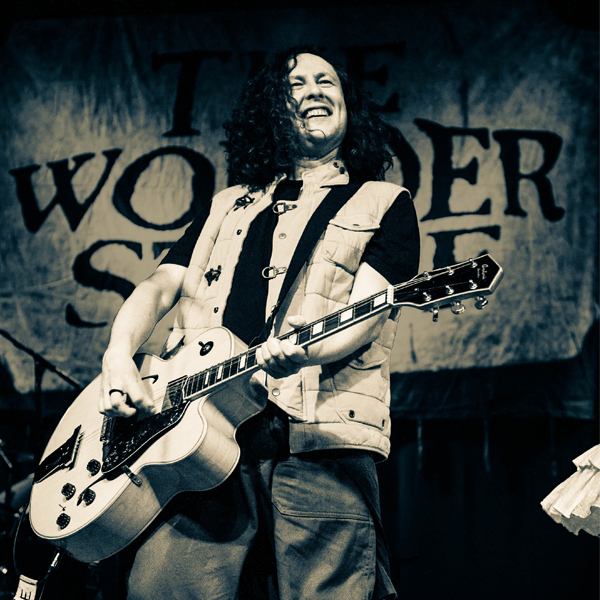 Were you surprised by your success when it began?

Without wanting to sound arrogant, no. PWEI were a step ahead of us - so they'd get invited to play a gig in London or do a session. We just thought it would fall into place - you form a band, do this and it happens.

Others mates in bands weren't doing so well. The Might Lemon Drops and the Wild Flowers were great. But they seemed to be taking it too seriously, whereas we looked like we were larking about. All those early gigs we were drunk on stage and cracking jokes. But we still took it seriously - we'd rehearsed and were careful about our music. There was just a certain thing we'd hit on - that Black Country charm which Slade had always had.

What were the highlights?

All these new experiences. So the first time we were given a rider with free booze. We got a record deal, went on tour with Big Country - that got us an agent. We were in demand. It was great but some of it stressed me out. I was taking it too seriously back then. I'm much better these days.

What was the idea with the book?

Me and my manager like a yarn when we're having a drink. And his business partner suggested we start writing these stories down before we forget them. I like playing with words and sentences so decided to do it. My idea was to get a dog and write the book as if I'm having a conversation telling the dog who I am and who he's with.

I found all these diaries under my bed which I'd never read before. They were 25 years old from back in the day. But it gave me the impetus to write the whole thing.

Were there any rock biogs which inspired you?

I read a lot of books and found it's how I am with songwriting - they made me realise what I didn't want to do as opposed to what I did.

I don't usually care about the first 65 pages of rock biogs as they're all the same story. The last 100 pages aren't interesting either because all the meaty stuff has happened. The reason guys like me write books is to try and earn a living when the music isn't doing very well any more. Once the glory days are over I don't really care.

What's your proudest moment as a songwriter?

It's always a recent one. But I do love On the Ropes and Sing the Absurd. I actually like Size of a Cow which surprises some people because we always have to play it - half of our fans don't like it, half do depending on when they got into us. I'm proud of that because I got a really miserable lyric into a fun-sounding song.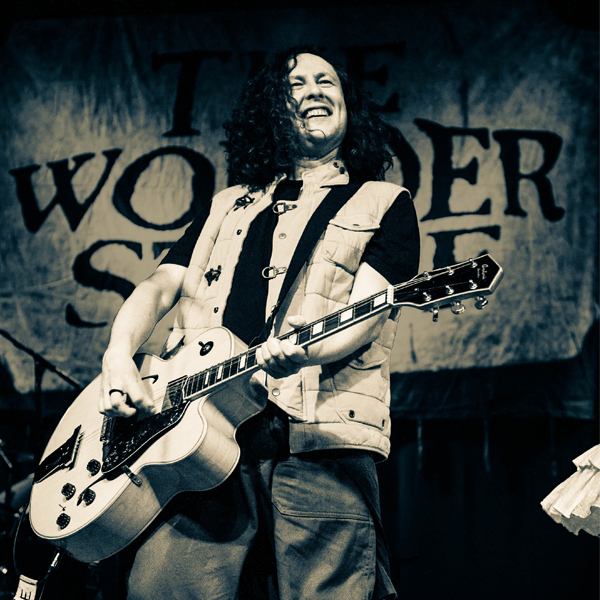 What are your thoughts on the music business as a whole?
I'm glad I did my bit when I did it. I was very hopeful when iTunes came along but digital has just removed the value.
I recently got the new Faith No More album, played it twice, then forgot about it until it came on my iTunes shuffle. It's not in the house physically so I forget. And the music industry just going along, being dumb has kind of spoiled it. At the same time, there's probably 14 and 15 year old girls and boys who love Catfish and the Bottlemen, they don't know what vinyl is and don't care. People like Steve Albini love the fact you can write something and throw it up online. But I think there's too much 'traffic'.
How did you get together with Vic for Dizzy?
I met them at a party and introduced myself. Me and Vic are still mates and I always ask him how we met. He swears he came over and I said: 'Me and Bob we love your band. We saw you at Liverpool Royal Court last year and it was fucking marvellous.' I replied: 'No you didn't.' But he was adamant. I told him it must have been someone else. Then he just went: 'Well are you in Pop Will Eat Itself or what?' I still don't know whether it was a wind up.
We ended up playing a headline slot at Walsall Football Stadium with Vic and a week later he rang me saying he wanted to do a cover version. He wanted a number one and gave me a bizarre list of potential covers including
Dizzy
and
Damnation Alleyway
by Hawkwind.
Damnation Alleyway
was never going to be number one for anyone so
Dizzy
it was.
How does it feel to be 30 years into your musical career?
I feel like we haven't finished the job yet. There's still an atmosphere I want to create and I love playing live with the band. It kind of feels ridiculous but thankfully Mike Scott from the Waterboys, the Cult, the Cure are stilling do it and they've got five to ten years on me. Rock'n'roll is this age basically.
Have you got any regrets?
Not really - you can't do anything with them can you? I'm sort of okay with who I am. The band is great. In fact I've probably never been happier as I am now.
The Wonder Stuff Diaries 86-89
is out now.
Enter our competition
to win a signed copy of the book.
A new album from the Wonder Stuff is promised for next March.
thewonderstuff.co.uk