Together with Pete Doherty, Carl Barat and John Hassall, he founded the band in the late nineties and went on to amass critical acclaim and chart success with two albums in quick succession.

After their volatile working relationship imploded, Gary joined Pete in Babyshambles then teamed up with Carl in Dirty Pretty Things.

He's since gone on to launch the 25 Hour Convenience Store record label, signing an eclectic bunch including The Clameens, False Heads, F.O.X and Tempers.

This year marked an epic return for The Libertines with third album Anthems for Doomed Youth breaking an 11-year recording hiatus.

We chatted to Gary for the latest issue of M magazine (December 2015) to learn more about the band's momentous return and story behind all the breaking and making up…

What's it like to be back playing live again?
It feels pretty good, apart from the fact I was looking through my Twitter and I saw a tweet from this guy who said that we're putting money before our fans because of this arena tour. And I was like, 'What, are you mental?' Every single artist in the world has some kind of ego and would like to play in front of as many people as possible, I'm sure.

What's the band dynamic like these days?
While it's really cool to be back, it also feels a little bit like foreign territory as well. Before we knew the landscape. We just did whatever we wanted. We played a lot of shows, we played a bunch of big shows, we threw parties where people came over to goof around. But now, 11 years on, everybody's matured, they have families and we're not hanging out in one flat watching Old Grey Whistle Test videos like we used to.

How has that affected things?
The landscape's completely different now, which means our approach to everything is different as well. We've proven to everybody that we have got the ability to come back. We've shown all of those naysayers that we are serious.

People love all the drama though, don't they?
Yes, they love it. I think there are way too many fans out there who aren't really fans because they want mayhem, they want anarchy. I'm sure that part of them loves the music and they love the mystique of the band, but they also want something to go completely mentally wrong, and for them to say that they were there. But we're not in that place any more. All we want to do is play good music for the people who actually want to be there supporting us, for them.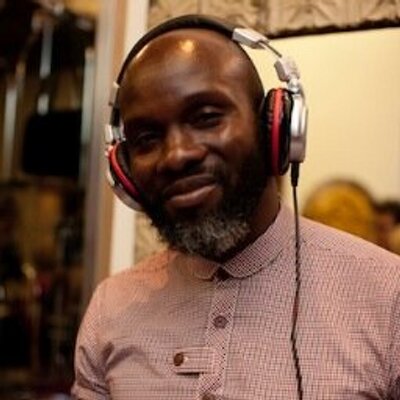 How are you going to connect with audiences on the arena tour? Will that be a challenge for you?
Well, we know that they can be soulless and very conformist, but we want to do it. We want it to be a huge celebration.

You hadn't all been in a room together making music for nearly 11 years. What was it like to start working together again?
The dynamic initially, over the first maybe five to 10 minutes, was awkward… veering toward a little bit scary. Over time, we've all done individual things. Pete's done Babyshambles, I started working with Babyshambles initially, and then I left because it was just a bit too mental.

Then me and Carl carried on working together on Dirty Pretty Things, and John had his own band, Yeti. I had my own band and then DJ'd around, and I set up a label and started producing some of the bands on my label. So everybody had their own tried and tested methods of working, which was initially one of my arguments; that we needed more time to actually figure out exactly how we would gel and work together.

But luckily enough, our friendship was our saving grace. It helped us figure out how to work with each other again. It was actually a massive cathartic experience. We completed the whole thing in five weeks from beginning to end. It was almost Fordist-like in its approach, which for some strange reason, by hook or by crook, worked extremely well.

You mentioned earlier how everyone in the band went off to do other things when The Libertines disbanded the first time. How did those experiences feed into the latest album?
This time around all of us were more involved, whereas with the first two albums myself and John toed the line.

But I don't think it actually affected the overall sound as much as the addition of Jake Gosling as producer. I think Jake was the undeniable turning point in helping define the sound for this album. In the past we were shaped by [producer and ex-Clash guitarist/songwriter] Mick Jones, in that he wanted to capture the essence of the band performing live, so we performed everything live.

This time round I was looking for something else, something that would take our craft in another direction. We couldn't work with the likes of John Leckie [Stone Roses producer] because he did the Arctic Monkeys, and we don't want to sound like them. They got their sound from us! I don't want to go backwards and work with somebody who created a sound based on what we were doing 10 years ago.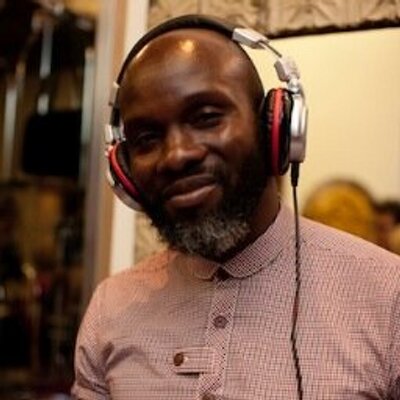 How do you feel about the future?         
The future's bright, and the intention for this record was to prove to people that not only have we come back and created an album, but it's forward-thinking too.
Are you going to write and record more material?
We've spoken about it at length and it's something that we all really want to do. We do want to move forward and make another album but we are still finding our feet. We've literally just been getting through the day-to-day. This year has been about us finding our feet as individuals, within the realms of playing shows again.
How is this time different than the 2010 reunion?
We did Reading and Leeds and there were cameras everywhere for that. There was no time. There was no time for us to actually kind of reignite our friendship. We were able to reignite our friendship prior to Hyde Park last year. We want to do more things, but not just for the sake of it. That would just be a waste of everybody's time.
Do you still worry about Pete, or do you think that that situation will work its way through?
Of course I still worry about Pete, but I think that situation will work its way through. It's going to take a long time for him to really sort himself out. He's on a continual journey of discovery, and every day he discovers something new about himself, with reference to his personality and how it sits with his addiction problems.
You know, he's trying his damndest but he's been an addict for a third of his life. It takes a long time of discovery and patience and effort, to actually really, really sort yourself out. There are people around him, Libs' people, Libs' fans, Libs' friends, who are giving him the room to sort himself out. But there have been some nuts who have actually turned up to shows and brought drugs for him knowing full well that he's trying to sort himself out. They were trying to get him back onto the bandwagon. Those people need to be shot.
Read our interview with Carl Barat -
http://www.m-magazine.co.uk/features/interviews/interview-carl-barat/
The Libertines' seven-date UK arena tour kicks off at the Glasgow Hydro on 21 January and ends at the o2 in London on 30 January
.
http://www.thelibertines.com/