Emily MacLaren is a studio engineer, artist and co-founder of the creative hub Green Door Studio in Glasgow.
The former Michael Dracula front woman helped set up the studio back in 2006 using hand-me-down kit from Optimo's Jonnie Wilkes and some start-up money from a government initiative.
The premises has now become a hot bed of musical innovation that's spilling out across the city and beyond.
Over the years, it's been an incubator for exciting new acts including
Golden Teacher
,
LAPS
,
Happy Meals
, Hausfrau and Whilst, who forged lasting creative bonds on the studio's Sonic Youths music production courses.
Last year, Emily conceived the Youth Stand Up! project to bring together young artists working at the studio with musicians in Ghana and Belize.
Members of Golden Teacher, Whilst, Psychic Soviets and Froth signed up, with many of them travelling with Emily to the Lebaha Drumming Centre in Hopkins, Belize, and the Tafi Cultural Institute in Tafi Atome, Ghana.
The aim of the trips was to deliver new equipment, host workshops and oversee recording sessions with local rising talent. They also set up a permanent recording studio in Ghana.
Emily has since compiled 10 tracks from their travels for an album –
Youth Stand Up!
– which will be released on JD Twitch's Autonomous Africa label on 9 October. All proceeds will be split between the Tuteme Band (Belize) and the Tafi Cultural Institute.
We chatted to Emily for our
Awesome Africa
feature in the
latest issue of M magazine
to learn more about her experiences in Ghana and the exciting musical outcomes of their trip…
Youth Stand Up! was an ambitious project. How hard was it to pull off?
It was probably the hardest I've worked on any project in terms of racking up volunteer hours! But it was all completely worth it. We didn't actually realise how ambitious it was when we started. Then, when we got into it, there was all sorts of bureaucracy and other crazy things that we hadn't thought of.
But it worked out amazingly well. A lot of that actually was down to how well organised the volunteers in Belize and Ghana were. They put a lot of work in to bring the groups together, and to communicate with me to make sure that everything went smoothly when we got there.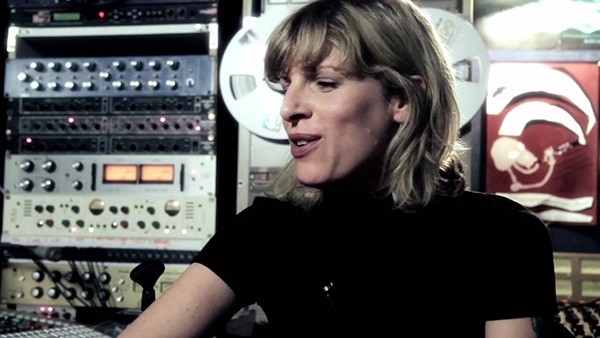 How did everyone come together musically?
In terms of interpreting things like the offbeat, both sets of musicians heard things differently from each other. Sometimes things the Ghanaian musicians would play almost sounded backwards to us but then you realise, 'no, it's not backwards. They're playing it forwards for them,' - if that makes sense…

How did those sorts of musical differences affect the creative process?
It was definitely interesting to hear the rhythms inverted in different ways. I'm sure they would think we put the accent on the wrong beat or something!

What struck you most about it all as you were recording?
Definitely the confusion of hearing the rhythms switch backwards and forwards! We all had to constantly readjust what we felt was the onbeat and the offbeat. But that's what made it interesting – the fluidity is something that's inherent in a lot of West African music. There is no one right way. Rhythms are circular. It's quite disorientating, but I think that's part of the appeal.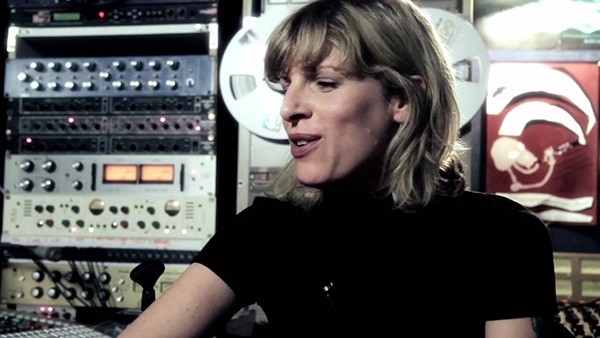 What about the melodies? How did they come together?
Polina and Regina, two of the girls in Ghana, had written some amazing melodies. They did all the vocal work. They sang in thirds, starting with a lead-line melody. Then, the rest of the singers would jump in and harmonise with it instinctively.

That was all really impressive, and when we played everything back to the young people in Glasgow, everyone was really impressed with how the harmonies were stacked within each other.

Do you think this might be the start of a lasting relationship with the Ghanaian musicians you worked with?
Yes, if everything goes well with the studio we're setting up there. We definitely want to build up a relationship between the young musicians we work with here and the young musicians who'll be involved in the studio over there. We want to encourage further collaborations between the musicians.

How well received was the project in Ghana?
They were all really enthusiastic and incredibly well prepared. They'd all written really nice songs that we all worked on together. We've since had feedback from most of them, which was positive. I don't know whether they'd tell me if they were heartbroken or not at what we did to their songs, but yes, it's all seemed to be pretty positive!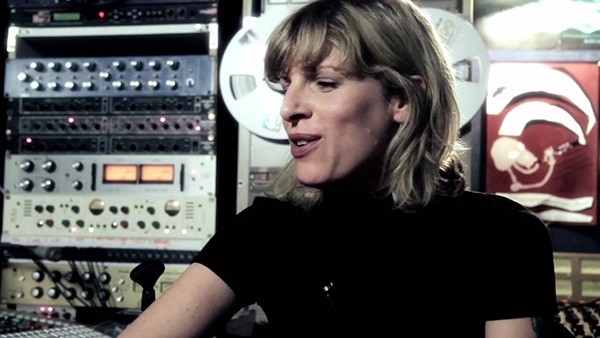 Were you surprised by the musical outcomes? What did you make of it when you were hearing it unfolding?
We didn't know what to expect to begin with. But there are a couple of individual talents I'd like to mention. The first surprise was the incredible talent of the 11 year old Leandra Ramos, who was not only the lone girl in an almost all-male young drumming group in Belize but she had the most incredible voice, like a young Nina Simone.
She's very shy, and when we were recording her, she didn't want anyone else in the room, which I can understand. Even in the 90 degree heat, I had to staple sleeping bags over all the windows so she couldn't even see that there was an outside world.
We were in this little cave with sleeping bags all around us, and she did her vocal takes – which were just amazing. You can hear them on
Lagueda
and
Come With Me
. For an 11 year old girl, I really hope people hear her voice and something happens.
The drummers in Belize were all really great, as well, and then in Ghana, there were some amazing talents too. Robert did a good job of putting a diverse group together, some of whom were involved in making more traditional Borborbor music, and some who were involved in dancehall, or hip-life, which is a Ghanaian version of hip-hop crossed with highlife.
Someone else springs to mind too - a young dancehall artist called Mukoko. It was quite interesting to work with him. He told us stories about how he'd worked in different commercial recording studios, and had been burned a couple of times. He had become completely disillusioned, and said he'd stopped making music. But he's a really, really talented young musician. You can hear him on
Set Upon The River
and
Tsorna
.
Would you do it again?
We'd love to do it again. We've talked about where else we could go. Also, the young people in Glasgow seemed to get a lot out of it. They were exposed to new kinds of music. Many were just used to playing in a band with their mates, and they were really excited to see how their musical ideas were shaped by musicians around the world. And the process of having different parts added to their music, and seeing what happened at the end, was really exciting. As a creative process, I think it was interesting for all them to see how you could take something that sounds like a familiar drumbeat here, and then meld it to work for both groups.
http://www.greendoorstudio.co.uk/