Director and designer Ella Marchment is the bright spark behind Helios Collective, a innovative group of creators who are bravely taking opera to strange and interesting settings.
From a repurposed warehouse in Peckham to an old Brixton boozer, Ella and her gang are peppering the capital with a spicy musical mix that's tearing down genre barriers and declaring war on the old guard.
Toi Toi, their Peckham club night, is a celebration of music in all its out-there forms, and has been described as both a musical safari and sonic odyssey by audiences experiencing opera for the first time.
Since graduating from King's College, London, in 2014, Ella's calendar has been packed with a dizzying array of projects that have taken her around the country and beyond.
Just this year alone, she's directed 19 productions spanning theatre, opera, and musicals, co-founded Theatre N16 (a new fringe venue in Balham), worked on creating James Schouten's Rock Tosca masterpiece, adapted an opera–play; observed Kasper Holten's King Roger at the Royal Opera House and assisted Stephen Unwin at Buxton Festival.
Next up is the Toi Toi club night on 28 and 29 October, followed by a
Formations masterclass series for aspiring musicians and composers.
We recently found some time in her ridiculous schedule to learn more about 21st century opera and the people behind it's miraculous reinvention...
What was the impetus behind Helios Collective?
I studied at King's College London, as I wanted to be in a city with opera at my fingertips. But I didn't just want to observe opera, I wanted to make and create it as well. But who would really trust a 19-year-old with their own production? The answer was no one. So the solution was to set up my own company, and to do it in a way that allowed me to focus on two major issues. The first being the lack of practical opportunities available to young practitioners; and the second being to target those people who were as narrow-minded about opera as I had once been.
So on a cold winter's evening, having drawn a logo on a napkin and established a new group on Facebook, Helios was born. What I never anticipated was how quickly it would grow. In Helios' first year, I organised a song-cycle series, opera-scenes concerts, and a UK tour (in collaboration with Melos Sinfonia) of new compositions to major venues including the Sage Gateshead, Rose Theatre Kingston, and Edinburgh Festival Fringe. Helios was established to motivate a new generation of opera practitioners, and to give young artists the opportunity to develop and excel.
Learning through discovery
is our motto. We are a trailblazing company, run by young people, for young people, and our youth gives us a uniqueness in understanding what other young artists need.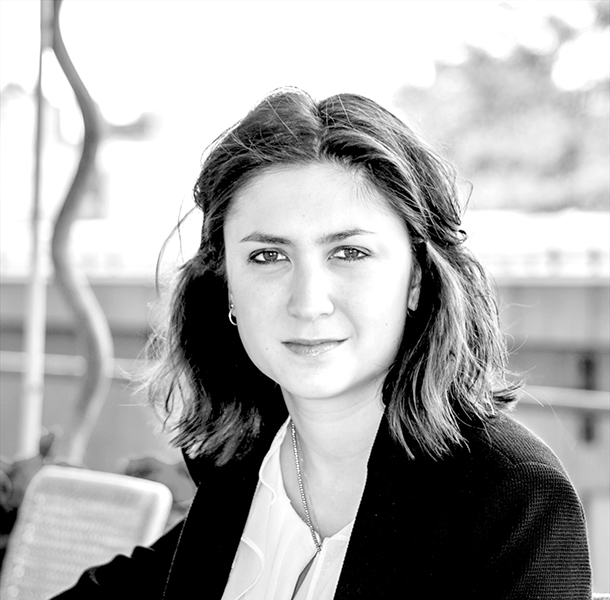 How did you first fall in love with opera yourself?
I found opera by accident, aged 16, when I was given the opportunity to sing with Dorset Opera. Prior to that, I'd had a very dismissive opinion of it. Dorset Opera changed my perspective entirely, showing me the immense artistic scope offered by the genre, and the way in which it encompassed everything that I loved: music, art, design, drama, and theatre.

Creating has always been my means to really feel alive, but it wasn't until I discovered opera that I found an art form that completely fulfilled me emotionally and creatively. At 16, opera gave me direction, focus, confidence, and an intense sense of purpose. Finding opera was like a lightbulb being switched on, and I haven't looked back since. Everything I have done and achieved started with Dorset Opera and The Pearl Fishers.

For many younger listeners, opera can seem like an inaccessible art form. Why do you think that is?
It is with a heavy heart that I must admit that the greatest problem with opera is the baggage that the word 'opera' carries. When I founded Helios, it was originally called Helios Chamber Opera. After two years, I opted to rebrand the company as Helios Collective in order to widen its appeal by removing the stigmatic word 'opera'.

There is a common misconception that only a certain 'type' of person – usually wearing black-tie clothing – appreciates opera, but it is entirely false. If we can break down opera's fusty image, we can make a change; but that change will only happen if we target people when they are young, show them how enchanting opera really is, and make it accessible to them. In adapting Die Meistersinger for a fringe-theatre audience, we created a gateway production that opened up the world of opera to people who would never have otherwise considered seeing an opera.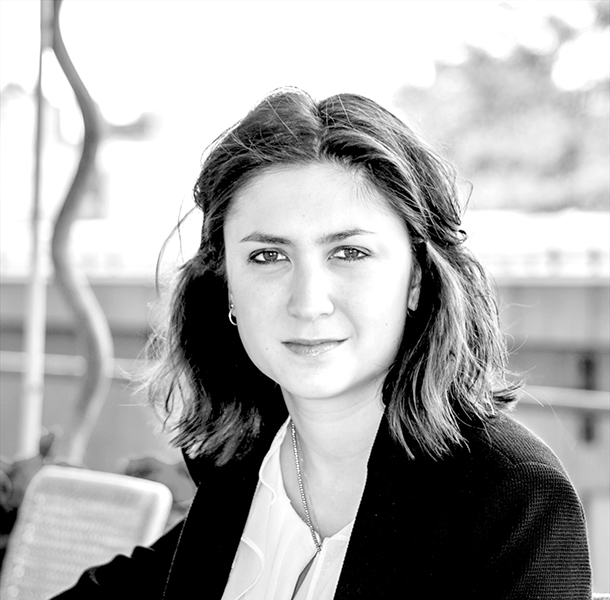 How are you going about changing people's perceptions?
Firstly, by taking opera to the people and presenting it alongside other forms of music. I have developed the mixed-music Toi Toi club nights in Peckham so that audiences can see the commonalities that exist across the music spectrum, and to showcase how the dramatic and emotional potential of opera is as modern and as relevant today as any other form of music.
Secondly, by removing the formality of attending opera performances. Many people are put off from going to the opera because they perceive a need to comply with unwritten dress and behaviour codes, or to come from a certain social or cultural background. A lot of Helios projects showcase opera in informal settings. For example, at Toi Toi the bar stays open during the performances and people are free to walk in, out, and around as they please. In our Formations masterclasses, the masterclass leaders engage in open conversation with the audience. We want people to learn about the creative process, to feel that it is something that is inclusive and collaborative, and to go away inspired to either learn more about opera or even take an active role in an opera production themselves.
Thirdly, by engaging artists at a young age. We've already collaborated in programmes for school children, and we are keen to find ways to make opera accessible to people who cannot, or who don't want to, attend the large opera institutions. We want people to understand that opera can be fun.
Can you tell us more about the Toi Toi nights?
I love the idea of using performance spaces that resonate with the pieces that they represent. I strongly believe that theatre and opera should be an active experience for audiences whenever possible, and that the proscenium arch should just be the beginning of the theatrical experience. Opera
works
best when it draws its audiences into performances, and allows audience members to 'experience' – rather than simply 'observe' – the emotions of the works for themselves.
For my first directing assignment, on
Beggar's Opera,
I wanted to find a performance space that resonated with the visceral nature of the piece and the highwayman's ethics. As a notorious watering hole for highwaymen in the past, Brixton JAMM proved to be the perfect performance space. Being a nightclub, it allowed me to place the chorus among the audience, absorbing the audience into the production itself, rather than just watching it.
Beggar's
was a huge success, and it made sense to me to build on that by developing the club night idea even further. Both evenings of the first Toi Toi event in January 2015 sold out, and this Toi Toi event (28 and 29 October) has attracted an even more eclectic and exciting range of national and international musicians and acts. We've got Noah Mosley's new classical opera, the world premiere of Robert Hugill's Frankenstein, a Brazilian band, reggae, improvised opera, electric opera, rock, pop, crossover works, experimental theatre, and DJs. There really is something for everyone, as well as opportunities for people to experience something new and different.
Who and what are opera's natural bedfellows?
Music is a universal language with rich and varied dialects. It might be played with different rhythms, cadences and styles, but it is always underwritten by the same shared language. You can wander through Toi Toi rehearsals and hear rappers fitting their own words to opera arias, and hear opera singers harmonising to reggae songs. The commonalities that exist between the different genres are far greater than the differences. In addition to a shared language, musicians also share a single role, in that they are all storytellers; sharing their tales, hopes, emotions, and wishes. Even if a work has no lyrics, it still has the language and storytelling power and purpose of the underlying music itself. So I think that all forms of music are opera's natural bedfellows; it is just that some genres sleep in slightly different ways and some sleep at opposite ends of the bed.
How is opera evolving in the 21st century?
The myth that opera is a dying genre is entirely divorced from reality: you only need to look online to see that opera is more diverse than ever, and that it is commanding a growing audience. For example, live screenings to cinemas around the world regularly attract huge audiences by reaching out to people who would never usually be able to travel to see the operas being performed onstage.
Lots of composers and librettists are writing new socially relevant operatic works, and lots of opera companies are staging their works in new venues as a way of engaging with their audiences in stimulating and thought-provoking theatrical spaces. At the moment, I am working on a play–opera adaptation of
Eugene Onegin
that will be staged in 2017, and I believe that this hybridisation of theatre and opera has a great deal of potential for the future.
All in all, I think that this is a very exciting time for opera, as it learns to embrace the opportunities presented by new technologies, new audiences, new venues, new compositions, and new practitioners. Opera may not be reinvented by the stalwart opera houses, but it is being developed and reinvented by people like me, and by progressive companies like Helios Collective. We are the future of
Modern Opera
.
Is there enough new talent coming through to keep things fresh?
Absolutely, enough to fill an ocean. I think the biggest challenge isn't finding talent, but nurturing it properly, and creating circumstances in which young artists aren't exploited because of their willingness to learn and work. When I employ an assistant, I want them to have an active input into the creative process that will help them to develop their skills in a meaningful way.
We definitely have a rich and deep pool of fresh and talented musicians, singers, directors, producers, etc, but the question is whether they will be given the opportunities they need to 'come through' and to make careers as professional artists. It's all too easy for companies to rely on using known names, which makes it incredibly hard for newcomers to break into the circuit, unless a company decides to take a risk on them.
What are you working on at the moment?
The day after Toi Toi is over, I will start rehearsals for two new projects. The first is Leo Geyer's
Glasstown
, a new opera–ballet composition which will be one of the three operas workshopped and developed by Robert Saxton, Kasper Holten, Stephen Barlow, Stephen Unwin, David Parry, and Bettina Bartz from 6 to 13 November as part of the Helios Collective Formations masterclass series. And the week after that, I will be heading to Russia with Melos Sinfonia to make my Mariinsky debut, directing Alexander Goehr's brilliant
Tryptich,
and semi-staging Ligeti's
Nouvelles Aventures.Toi Toi takes place at the Bussey Building, Peckham, south London tonight and tomorrow (28, 29 October).
http://www.ellamarchment.co.uk/