As a cohort of David Bowie, Julian Cope, Morrissey and Elvis Costello, Clive Langer is woven into the very fabric of early eighties wayward pop and indie rock.

From producing iconic tracks by Bowie (Absolute Beginners) and Cope (Reward) with his longstanding studio partner Alan Winstanley, to co-penning Shipbuilding with Costello, he had a hand in some of the decade's most crystalline cuts.

Clive first began dabbling in the early seventies, while at art school in Liverpool, forming the new wave band Deaf School.

The 'co-op' style band signed to Warners for three amazingly oddball albums, winning cult status on both sides of the Atlantic that continues to this day.

Since then, he's been credited with 'discovering' Madness, producing their debut 1979 album One Step Beyond, and spent spells as a soloist and also in Big in Japan with kindred spirit Bill Drummond.

His studio nous and impeccable taste earned him trust on both sides of the artist-label divide, and he was often handed the trickiest artists to handle during the eighties and early nineties.

We recently spent some time with him to learn more about his debut record under The Clang Group moniker and his time working alongside British music's most mysterious and revered indie icons…

How did you first get into making music?
I started trying to write songs when I was about 11. But I didn't probably write anything that was very serious until Deaf School, which was about 1970, when I was about 17…

You've been in music for years now. What's been a really pivotal moment for you?
Well, producing-wise it was working with Bowie. That was quite big. I felt after we finished it, 'What do we do next?' because it seemed like we'd achieved so much by that point.

The first Deaf School album was a moment too - it was quite amazing because I never thought we'd make a record and there we were signed to Warner Bros, touring America and everything. That was exciting.

Is that when you thought it was possible to make a living from music?
I thought it was possible with Deaf School, and then, after I produced Madness, everything sold… I didn't really think I was a producer, but I was producing their records which went on to be massive. That's when I started making money.

You're working with Madness on another album – how did you first meet them?
It all started when Deaf School were playing the Roundhouse in 1978. There was this gang of kids by the side of the stage and I knew them vaguely, because I knew Mike Barson's older brother Ben. After the gig they told me they'd started a band. I think they were called the North London Invaders at that time.

I said I'd go to their rehearsals and have a listen to what they were doing. Then they played the song My Girl, which, at that time, the keyboard player Mike (who'd written the song) was singing. I was really impressed. I told them to get £200 together to go into the studio and I'd produce them, not thinking I was a producer, but just that I could help them record. Then Jerry Dammers heard it, put it out on 2 Tone and it was a hit. So that was that.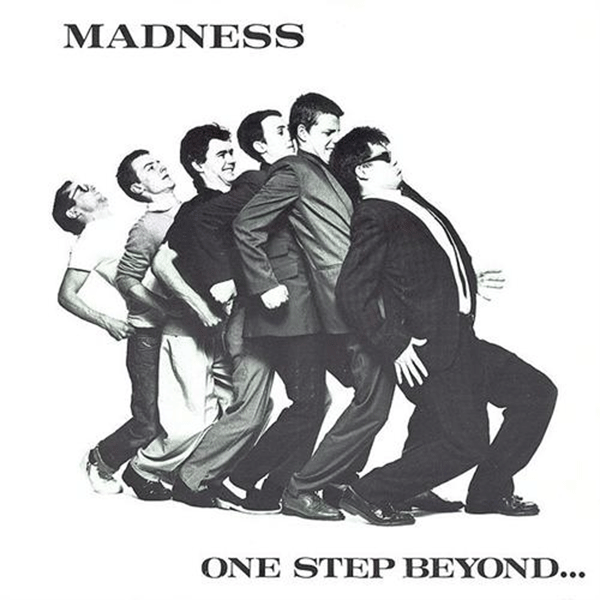 When you produce, do you see yourself as part of the band or do you like to maintain some separation?
I always felt I was one of them, especially for the first 10 years or 15 years when I was the same age as the bands I was working with. Because of my experience with Deaf School, I understood what it was like for them.

A lot of producers came from a studio or engineering background and hadn't had that band experience. So, I got on well with the bands and could relate to them. That really helped in gaining their trust.

And is trust important do you think?
You need the band to trust you, so that they can respect you. It's like being a football manager. If the band lose confidence in you, you're up shit creek really. So you have to command some respect.

You've worked with some real livewires in your time. How did the personal dynamics of the room affect the recordings?
Well, the band always has a massive influence on the sound and the record. So the different characters would come out in the songs. Record companies used to put me and Alan with the more difficult artists like Morrissey and Cope because they knew we could deal with them. We might have got a bit of a reputation for that, but it suited me.

Did you have any tricks for drawing out good performances?
Not really, no. You just need to rehearse beforehand and get the songs all sorted for the studio. Morrissey was a different matter though. We were booked by the record company and initially, after the first day, we agreed we wouldn't work together. I was talking to Morrissey about that outside the studio as Alan was in recording the band. After our discussion, Morrissey went into the studio and really liked what he heard. Then, for the next 18 months, we worked together.

You mentioned working with Bowie. The Absolute Beginners soundtrack was quite unusual for you at the time, wasn't it?
Well, it certainly stood out because we were doing the whole Absolute Beginners tour - it was a great opportunity. It was so much more interesting than making one person's album. We were working with Paul Weller one day, Sade the next, Gil Evans, the jazz arranger, incredible guy… it was an amazing project.

Absolute Beginners was such a big anthemic song, I just remembered feeling like, 'Well, that's it really. That's as good as it gets'. But we then went straight into a China Crisis album and that got me back into reality.
To work with Bowie was great. I got on quite well with him so we hung out a bit socially.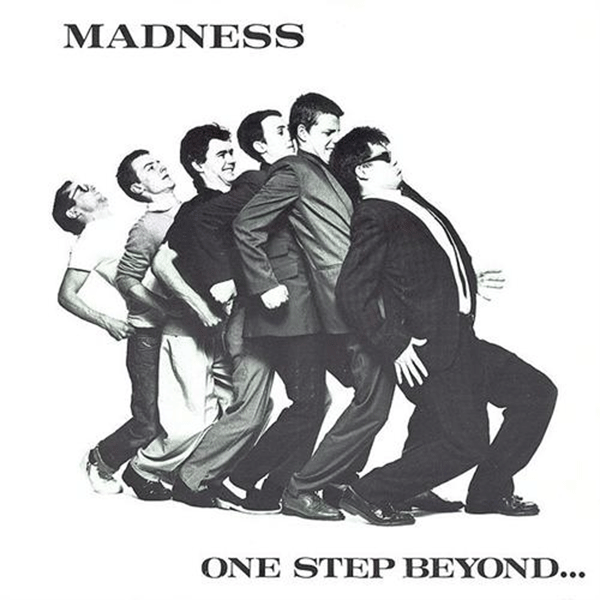 Are there any other moments that really stand out?
Shipbuilding was a big moment for me too. That wasn't produced in the normal way. It was a demo that Elvis wrote the words for and that Robert Wyatt agreed to sing on. Everyone just did their thing on the recording, it was very organic and there was no record company involved. We just did it off our own backs and then Rough Trade liked it.

What's your Liverpool connection? You studied there for a while, didn't you?
Yes. I went to Liverpool Art College and that's where we started Deaf School. After a term I made friends with Steve Allen, who's the singer.

What was Liverpool like back then?
There was no music scene at that time. It was a dreary, very poor city – certainly not what it is now.

But once we'd started the band, I had a great time and I forgot about art. I just got into playing music and writing songs. Sometimes we were performing and doing a new song every week.

There must have been quite a momentum building in Liverpool around then…
Pete Frame, who does the rock family trees, did one about Liverpool. It starts with Deaf School, then goes into Teardrop Explodes, Echo and the Bunnymen and Ian Broudie and everything. So we started a bit of a scene I think.

Why do you think it was such a good time for music in the city?
It was the punk period, the ethos that anyone can do it. Everyone started having a go.

Do you know straightaway when you've recorded something special?
Yes, you feel it, you get excited. You don't know if it's going to sell, but you know it's really good.

So at the same time, do you know when something's really bad straightaway?
Yes! It's quite depressing. Or you know, you go home wondering how to improve it. Or what it is that's wrong.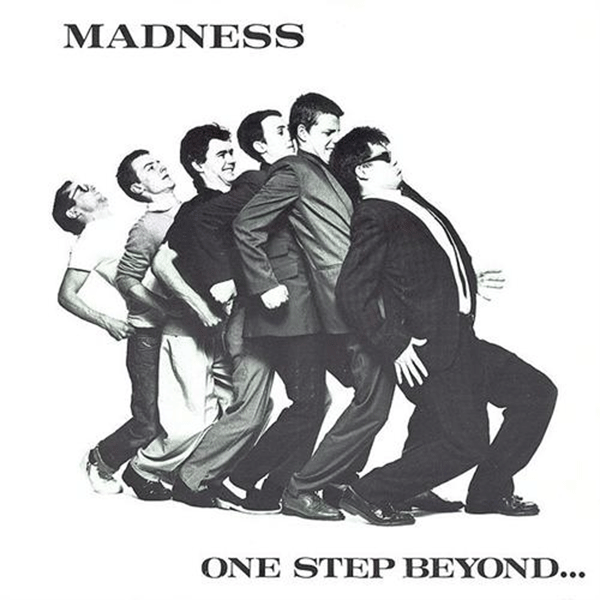 What keeps you going back to writing and making music?
Once I'd stopped producing all the time, I found I was writing anyway. I used to write quite a lot while I was making other people's records but I didn't know what to do with the songs.
Then with Deaf School starting up again, I was writing for them. But then I found I was writing faster than the band could keep up, so I needed another outlet where I could get on with it. Then I was thinking, 'Who could do the singing?' Greg the drummer pointed out that I had sung in the seventies when I was doing Clive Langer and the Boxes.
So all of a sudden I started singing. It went from there. Writing songs is something, I think you just do it if you're really into it, whether you've got a purpose or not. It's just exciting to write songs.
How has your songwriting changed along the way?
I think you just you write your age to a certain extent. Maybe I'm very loose with it... I'm quite anti-production, anti-things being perfect, so I can just get on with it and not worry so much.
I don't feel like I'm competing, whereas in the past I was probably competing with Elvis Costello and The Jam or whatever, in my head. But now I don't feel like that, which makes it a bit easier I think.
The Clang Group's debut LP Practice is out through Domino Records on 30 September.
http://www.theclanggroup.com/