First time Glastonbury-goers will have heard a lot about the size of the place. Suggestions that you will stick to using one specific 'quiet' loo will be laughed at, as will any misguided notion that you'll manage to adhere to a careful schedule of any kind. The implication is that you have vastly misunderstood the scale of the festival, that you are a sweet summer child with no idea of the wonders that await. You will simply have to meet Glastonbury on its terms, and the festival will provide.
Large festivals like Glastonbury require careful preparation by organisers and attendees alike. Glastonbury is stacked with amenities, features hundreds of artists, and includes acres upon acres of speciality fields and areas for lovers of everything from dance music to circus arts. With so much to see and do, you might wonder where to even begin.
Whether you're a first-time attendee or just feeling a little bit rusty after three years without festivals, these tips will make sure you glide through Glastonbury 2022 in absolute comfort, so you can really make the most of your time on the Farm.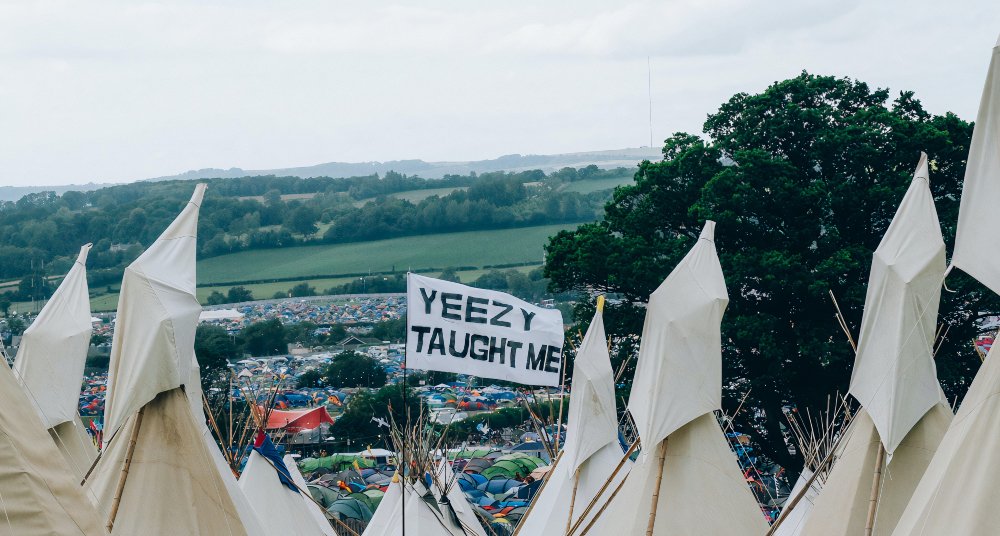 Maria Torres, Artist Manager, Sakura Artists
'My top tip for Glastonbury would be to embrace spontaneity - schedules can go out the window, you never know what you'll come across, whether that being a secret gig at The Crow's Nest, to a rumoured set at John Peel - you never know what the day is going to bring so definitely live a carpe diem life at Glasto!'
Claire Coulton, Senior Entertainment Publicist, Satellite 414
'Make friends with the people camping around you! I always forget something… and they always come to your rescue! Whether it's a mallet to hammer your pegs (I always forget this and bend my pegs!) toothpaste or an early morning coffee as I never bring a camping stove and always regret it! It's also great to know the people around you, when you're stumbling back you can keep an eye out for them, helps pinpoint your tent ha! Made lots of new friends over the years this way!'
Cassie Leon, Arts and Cabaret Producer, The Cocoa Butter Club / Mighty Hoopla
'Pack smart - favourite light weight costumes! There is nothing worse than dragging a costume bag to a campsite that doesn't fit in your tent.'
Cate McGivern, Senior Publicist, LD Communications
Rehydration sachets, ear plugs, gas hair straighteners, disposable cameras and a phone lanyard are some of my top packing essentials. Oh and if you're struggling to carry all of your luggage over to your campsite upon arrival, keep your eyes peeled for those looking to make an extra penny by cycling it in via a trailer. Just grab all of your stuff back before you meet your friends and they'll be impressed you got everything there without breaking a sweat!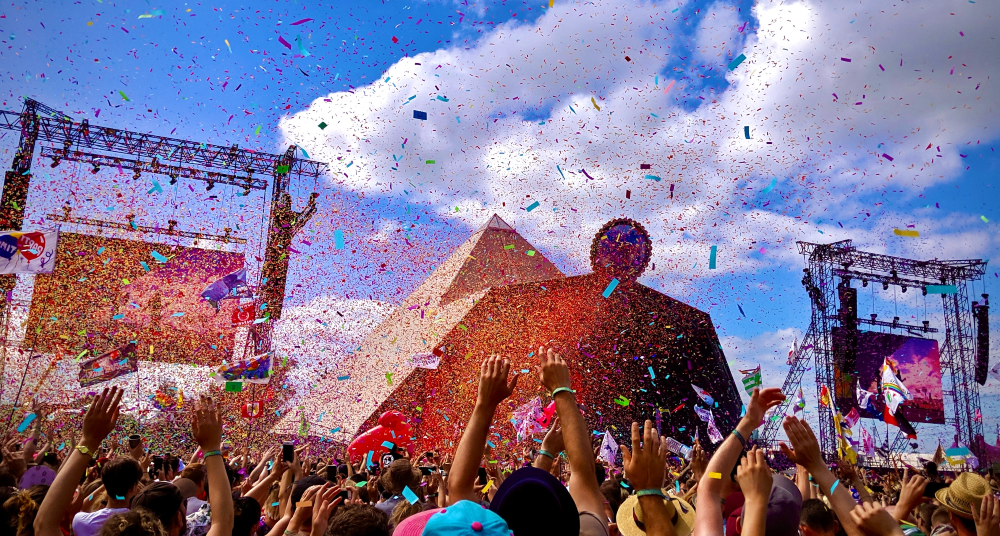 Nuha Ruby Ra
'Essential oils save me! They're like Goddesses caressing you at a festival when running on very little, or too much. Get a spritz to carry with you or DIY it. DIY is get favourite essential oils and mix with water in an old little spritz bottle. About 20 drops to 100ml. Spray it all around you when you wanna feel new again.'
Henry Young, Sports Team
Once you've run out of all your pre-bought festival snacks like cereal bars and Peperamis, likely by Thursday afternoon, you're going to want to avoid those long queues and pesky high prices at the official vendors. Instead, why not take a minute to read up on foraging? The festival is set in 900 acres of prime countryside, offering the intrepid forager the opportunity to unearth chickweed, sorrel, chanterelle mushrooms and wild strawberries for dessert. Delicious!
Hamish Fingland, Artist Manager, Bounse Management
'Maybe pace yourself at the backstage bar, as I have no recollection of ever being there last time…'
Rupinder Virdee, Head of PR, Marketing & Digital, PRS For Music
Portable battery packs for cameras! Glastonbury is one of those once in a lifetime festivals for most people and I love taking pics and videos of the memories that I have made, the good times, the funny times and the magic moment! It's easy to get caught up in the festival as there's a lot to see and having portable battery power is a must