On Sunday 14 March, music fans from across the world will watch their favourite artists battle it out for the top prize at the 63rd Grammy Awards.
And while proceedings will probably look a little different this year, the Grammys' tradition for snubbing female popular music producers remains unchanged.
For the second year running, there are no female nominees for Producer of the Year (Non-Classical). Only nine women, including Janet Jackson and Mariah Carey, have made the award's shortlist since its inception in 1974, but none have won.
This underrepresentation of female music producers is echoed across the industry.
An analysis of the Top 100 UK radio airplay chart last year revealed that women made up only 3 percent of music producers credited on tracks by British artists.
However, with the Music Producers Guild (MPG) reporting an increase in female members – from 6 percent in 2018 to 13 percent this year – and a majority-female board of directors, things appear to be changing for the better.
As a proud MPG member, Aubrey Whitfield is heartened by this news.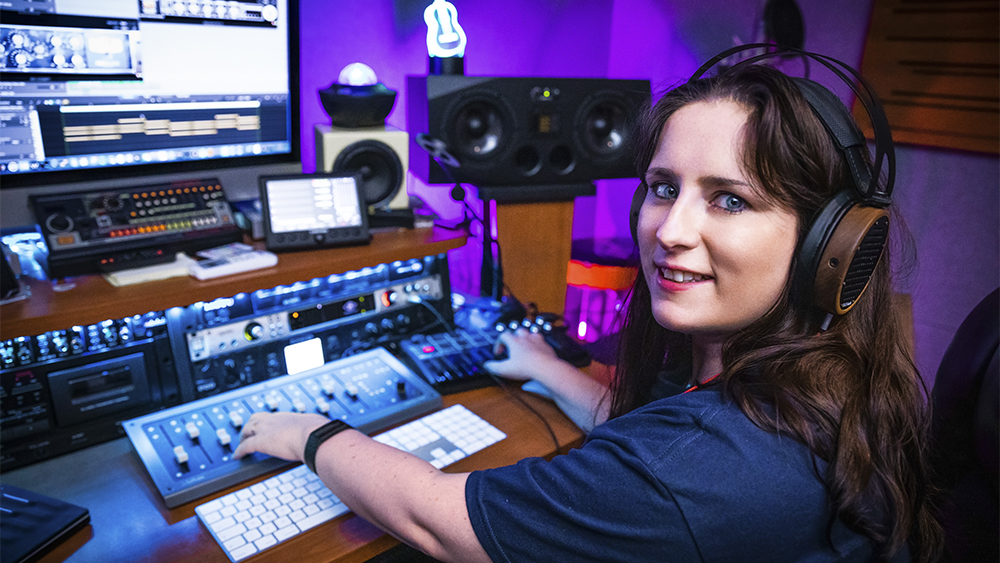 Her 25-year career as a commercial pop producer has seen her go from self-producing as an artist to making tracks for stars like Kelly Clarkson and Little Mix.
'I definitely feel like there's a positive change. It's normal now to see women behind the desk compared to when I started,' she says.
Despite her tenure in the industry, Aubrey only recently gave up her successful civil service career to focus on production full-time. Since doing so, she's gone from strength to strength. Crash and Burn, a song she wrote and produced as one half of pop-rock duo The Utopia, shot to Number 2 in the US pop charts in 2017.
Last year, she partnered with BMG Production Music UK, writing and producing two ballads for them which will be released this year. Aubrey's eying up a UK chart position now – although she knows it won't be easy.
'If you want to chart, you need to work with a big artist and they tend to be signed to the major record labels who will go with producers they know.'
'The labels have unconscious bias - they don't see many female producers so they assume we can't be too good. We have to shout louder to get their attention.'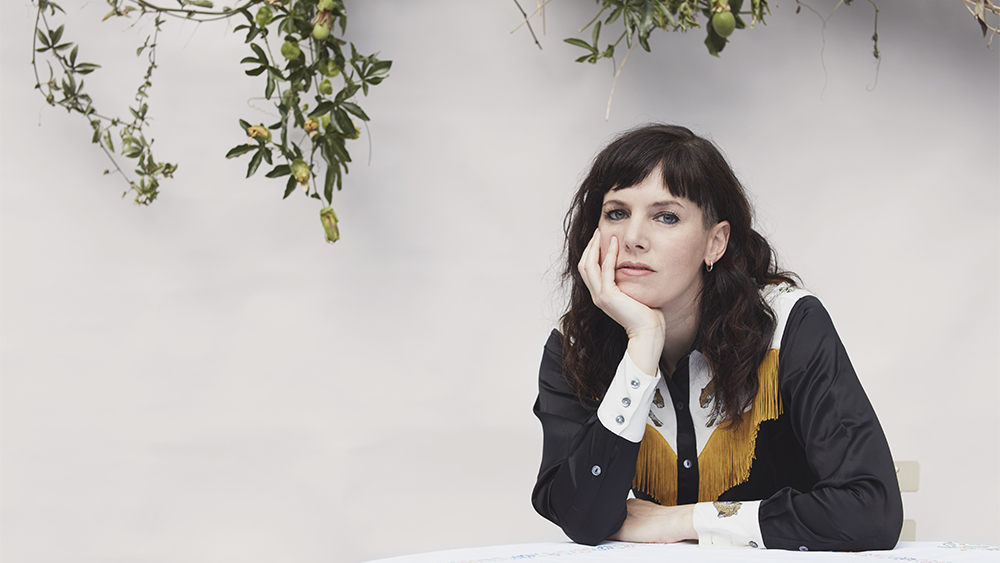 Electronic producer Anna Meredith MBE has also experienced unconscious gender bias, partly due to her experimental and genre-bending sound. 'People sometimes assume I'm a man because my music is loud and bombastic. Or they think I'm a folk artist based on my name,' she says.
She stepped away from an accomplished career as a classical composer to produce Varmints, her award-winning debut album, in 2016. Her second project, FIBS, earned her a spot on the 2020 Mercury Prize shortlist – a historical moment as female and female-fronted bands outnumbered male nominees.
'It was great to see so much music diversity among the women on the list. It wasn't all singer-songwriter stuff – you had electronic, punky music too.'
Anna believes this creative spirit could be key to beating gender bias in the music industry. 'It's about being imaginative and challenging your assumptions, especially when finding panels or choosing prize winners or programming for live music events.'
Similarly, Anna wants to see more female producers boldly tap into their inner innovators. 'Don't be put off by the technology or paralysed by fear. Just get stuck in and find what works best for you.'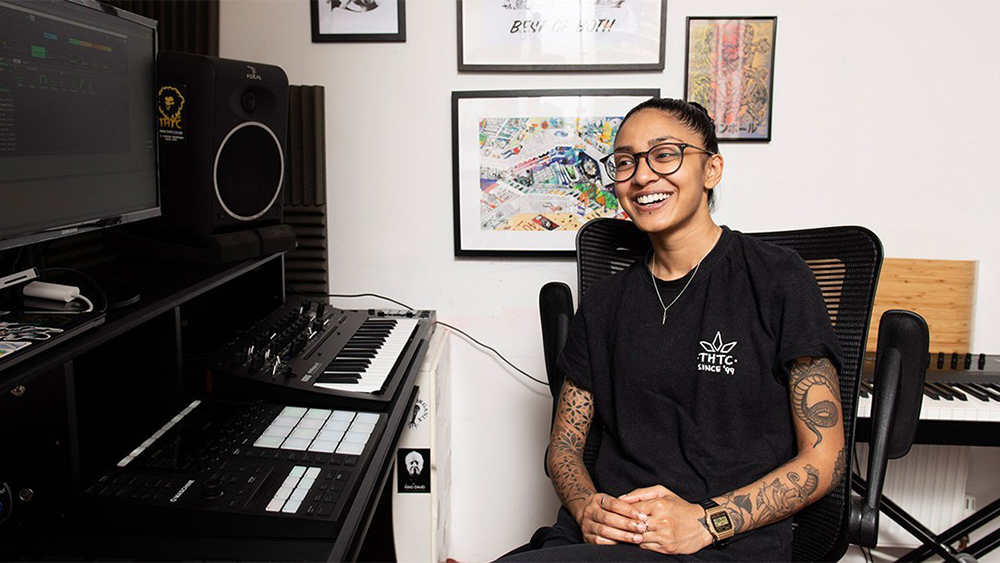 This is the ethos that future hip-hop producer Gnarly lives by. She's spent the past five years experimenting with finger drumming to create her sound.
'I like that it's interactive and engaging. I might start with low-fi hip hop and move to drum and bass, depending on how the audience reacts or where I want to take them,' she says.
Gnarly's work has proven popular online – she has over 25k followers on Instagram alone. However, as a hyper-visible woman of South Asian heritage working in a white male-dominated world, the threat of trolls is omnipresent.
'I sometimes get stupid comments – negative things about my appearance or people asking me to marry them – and I've had racist comments too. Often I just block them and move on.'
A source of strength for Gnarly is the positive messages she gets from other women and people of South Asian descent who find her work inspiring. 'One follower told me his young daughter watched one of my videos and said 'Wow, she's a girl doing it and she's so good!'. That made me smile.'
For Gnarly, interactions like this highlight the importance of having female producers front brand campaigns and do product demonstrations. She's also a big fan of production projects with an even gender-split or an all-female line-up.
'The responsibility is with the labels and companies. There are so many women in production so there's no excuse to have all-male rosters anymore.'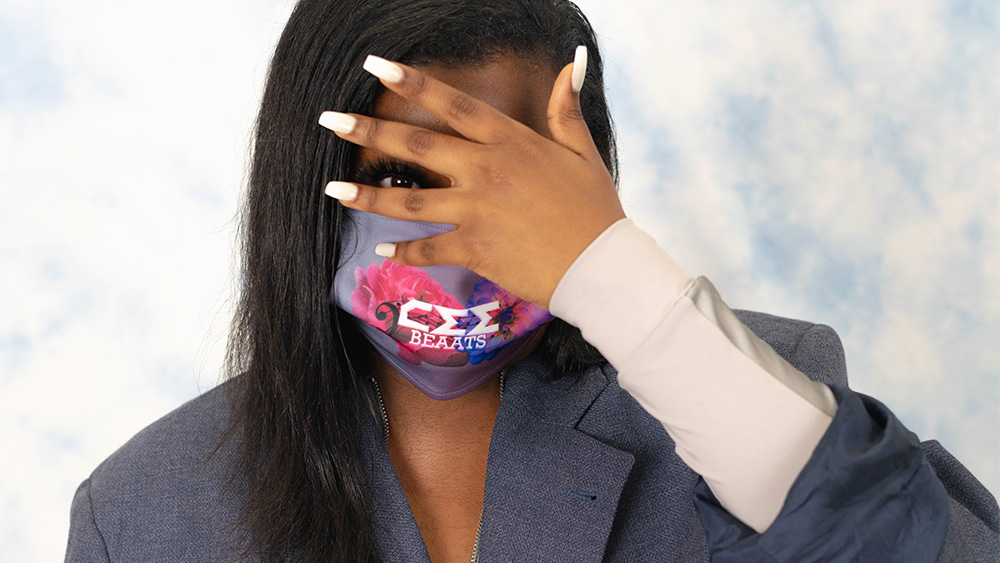 As an emerging talent in a genre dominated by male artists, teenage drill producer Ceebeaats is used to being one of the few women in the studio – not that it bothers her.
'My experience has been very positive and easy so far. My audience is really supportive and artists often tell me they're happy to see a female producer killing it in drill.'
Female producers are nothing new to Ceebeeats. Her mum is a singer, songwriter and producer and helped Ceebeaats get started from a young age.
'I always saw my mum working so I assumed there were a lot of women like her. It was only 2016 that I realised that female producers are not the norm which surprised me.'
But her biggest surprise was yet to come. Last year, she co-produced rapper Digga D's Top 40 single Woi which was an instant hit, debuting at 24 in the charts and becoming certified silver.
Despite the song's popularity, Ceebeaats – who juggles her music career with her college studies – has only told a few close friends about her involvement.
'I want to be a normal teenager and be able to live my life freely. No one at my college knew I worked on the song. Most of them don't know I'm a producer.'
Ceebeaats is equally protective of her identity on social media, although she proudly promotes her gender. She's built a supportive community with other female producers, many of whom are young and ambitious but are struggling to get their big break.
'Some of them feel they won't be accepted in certain genres, like drill, or they don't have the right contacts or opportunities like men do. I want to help change this by running boot camps, doing producer projects and talking about the industry.'
However, she agrees with Aubrey, Anna and Gnarly that the industry execs need to do more to help women succeed.
'Labels need to go on social media, check out the female producer hashtag and see what's out there. It doesn't even need to be big actions – small steps like this can make all the difference.'
Thankfully, the music industry appears to be listening to the rallying cry for gender equality.
Last year, Universal Music Group partnered with shesaid.so, one of the largest independent communities for women, to create the world's first library music album composed, produced and performed by women.
Titled 100% HER, the project attracted nearly 500 track submissions from women across the globe, with the chosen 10 ending up on Universal's licensing roster. The second edition of 100% HER is due to be released 8 March.
Like shesaid.so, music label and tech initiative Saffron is also fighting the good fight for female and minority gender producers.
In January, it ran its first week-long digital workshop event which gave attendees the chance to explore creative production, TV and film music production, and mixing and mastering. There were also sessions on wellbeing and the music business – lessons which seem all the more important given the lack of female producers and universal gender differences when it comes to money-based negotiations in the workplace.
'We want to end outdated environments that breed toxic cultures from micro-aggressions to harassment, and instead create places that are inclusive, creative and collaborative,' said Saffron's founder Laura Lewis-Paul in a recent interview.
And with the number of female producers like Aubrey, Anna, Gnarly and Ceebeaats on the rise, the efforts of Saffron, shesaid.so and other like-minded organisations seem to be working. Could we see a (British) woman named Producer of the Year winner at the Grammys in the next few years? Only time will tell.