When Queen of Soul Aretha Franklin and Eurythmics pop-rock goddess Annie Lennox joined forces for their 1985 feminist anthem, Sisters are Doin It For Themselves, they had big dreams of a female-friendly future.
Fast forward 36 years and, while some progress has been made, gender inequality is still a reality for many women globally.
For women working in the UK music industry, the picture is particularly bleak.
Despite making up almost half of the workforce, female music workers occupy over 60 percent of apprentice and entry-level positions, according to the UK Music 2020 Diversity Report.
Women are also more likely to report experiencing sexual harassment, less likely to be heard on radio stations or at festivals in the UK and are underrepresented in key industry areas like songwriting, publishing and music technology.
Not content with the status quo, women are forming more powerful collectives than ever before to support, celebrate and empower each other.
Here are four female-led initiatives leading the charge against gender inequality in UK music.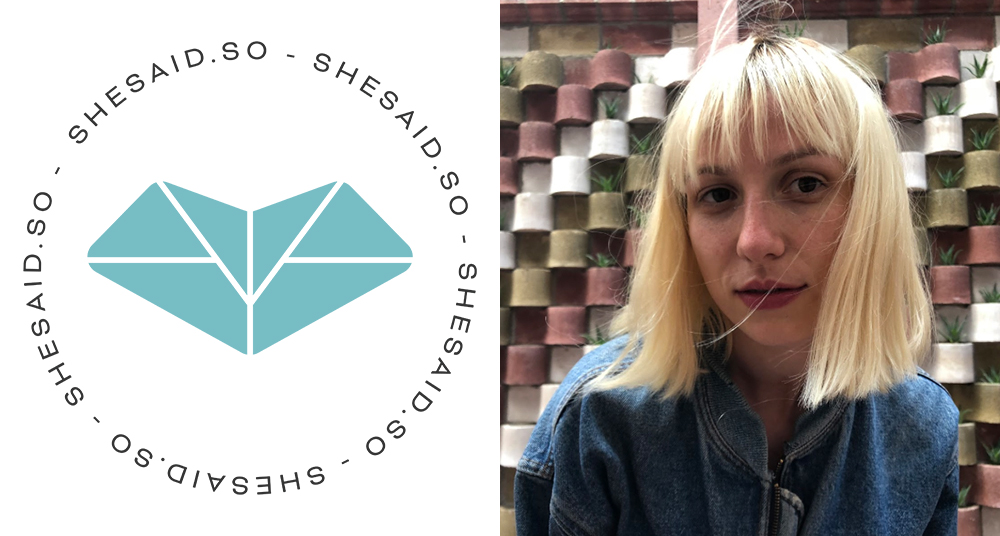 It's hard to believe that one of the largest independent communities for women and gender minorities in global music started as a Google group.
Frustrated at feeling voiceless 'middle-aged white men in suits', founder Andreea Magdalina established the group in 2014 and attracted 50 attendees to the first shesaid.so event.
The initiative now boasts over 12,000 members in over 100 locations including Austria, South Africa and India as well as headquarters in Los Angeles and London.
Despite their size, shesaid.so has kept community at its core. From their 18 locally managed chapters and radio shows to their central parenthood and intersectionality groups, the organisations ensures that it lives up to its bold diversity and inclusion ambitions.
And they most certainly do. Since launching, shesaid.so has helped over 250 women find work and helped a handful of members raise over £1.4m ($2m) for their businesses. They also regularly highlight the contributions made by women and other minority workers in the industry through their annual Alternative Power 100 Music List.
In 2019, shesaid.so released the world's first library music album with UMG's Universal Production Music but, despite the colossal year, the community is now fighting to stay alive after losing 60 percent of its income to the pandemic.
Still, Magdalina remains optimistic: 'I'm hopeful that we're able to apply what we've learned in isolation to come together stronger as a community - equipped with solutions and new business practices that are truly intersectional and go beyond performative action.'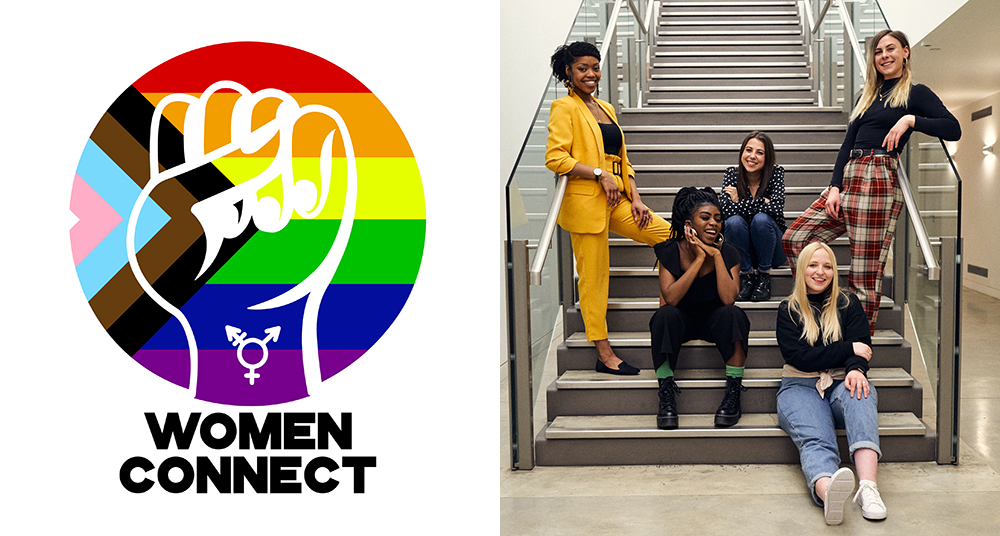 When Alexandra Ampofo, Raven Twigg, Bre Antonia, Becky Stainton and Sian Pescow set up Women Connect in 2019. Their goal was simple: create safer, inclusive spaces, good fortune and equal opportunities for women and gender minority people in the creative industry.
The quintet take a holistic approach to their work. Creatives are encouraged to take care of their health and elevate their careers through events and initiatives run in partnership with charities and brands like Mind, Virgin EMI and Rimmel London.
Not one to shy away from taboo topics, Women Connect teamed up with the UK's leading period poverty charities to generate donations and an industry-wide conversation through a live music event. They've also facilitated a much-needed discussion about the psychological impact of life as a creative, with the help of Sony Music UK and Help Musicians UK.
With plans to develop a mentoring scheme and spotlight the next wave of talent this year, Women Connect shows no signs of stopping.
'Gender inequality in music is still abundant, so in 2021 I hope to see an industry in which everyone, regardless of gender identity, is afforded opportunities from an unbiased standpoint,' says Ampofo.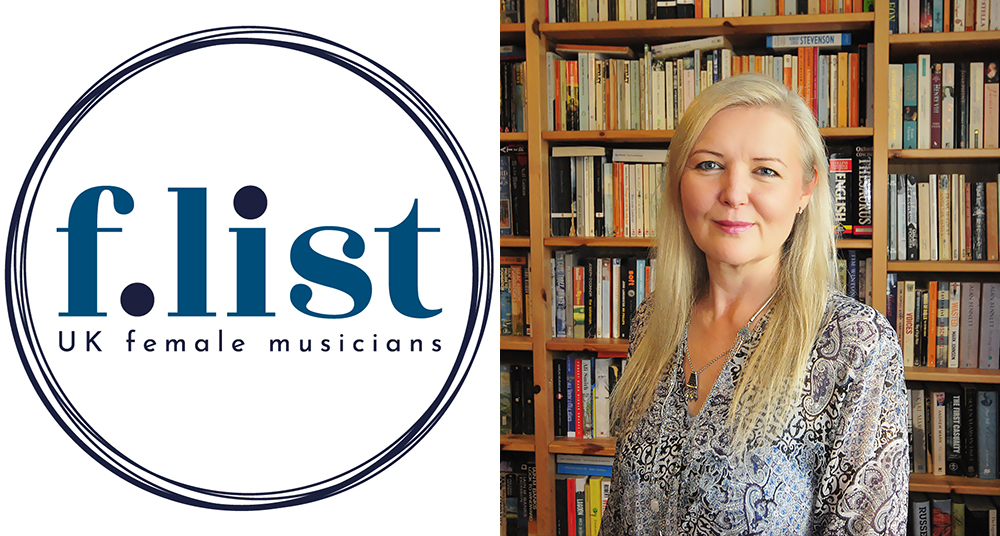 Although launched as a not-for-profit last November, The F-List started out as a research project by music veteran Vick Bain.
Her Counting Music Industry report revealed that just 14 percent of writers and 20 percent of artists signed to 300 UK record labels and publishing company rosters were women. Frustrated with her findings, Bain created a list of female musicians and bands for live event organisers and promoters wanting to diversify their line ups. Enter The F-List.
Thanks to the directory's popularity, The F-List is now a Community Interest Company (CIC) which aims to help make it easier for women in music to thrive and to encourage 50:50 gender split on UK festival line-ups.
Industry research remains a key activity for Bain and The F-List's other directors, including composer Anoushka Shankar (also the inaugural president), R&B singer Estée Blu and songwriting executive Sophie Daniels.
The team also plan to continue developing the directory and to provide women with professional development opportunities through partnerships with Skiddle and Independent Venue Week.
'We want to help female and gender minority musicians start and sustain successful careers for as long as they wish. Whether through our directory, training or advocacy, we're committed to driving meaningful, long-lasting change for British female talent across all music genres,' says Bain.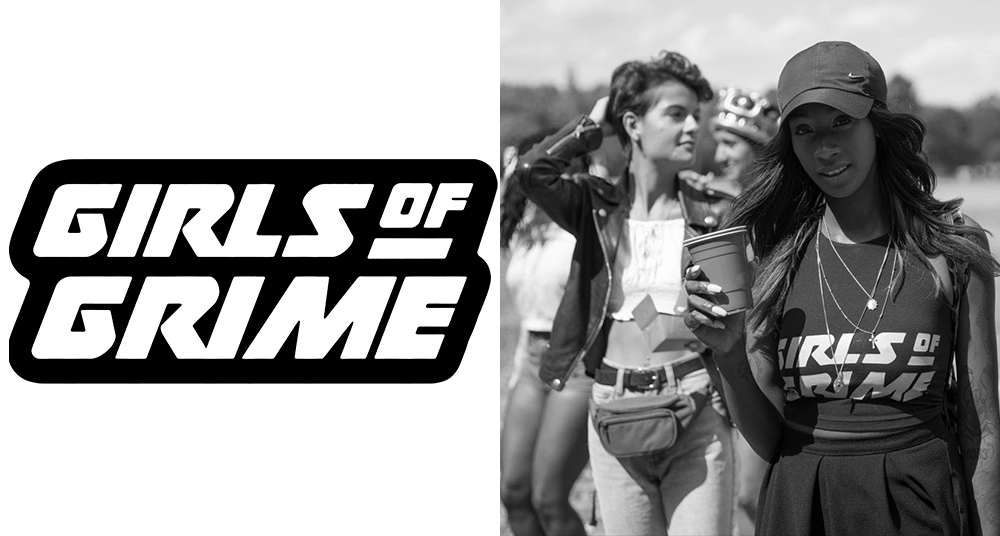 Determined to make the genre less male-biased, super-fan Shakira Walters launched Girls of Grime in 2017 to amplify the voices of grime's female artists, DJs and creatives.
In 2018, Girls of Grime launched their first all-female showcase, THE FEMALE TAKEOVER, which featured emerging and established UK artists like Lioness, Lost Souljah and The Grime Violinist. To promote the event, Shakira secured all-female DJ sets on Rinse FM, DejaVu FM and Reprezent.
A slot at Wireless Festival 2018 quickly followed, with Girls of Grime joining grime veterans Lady Leshurr and Paigey Cakey on an all-female line-up as part of Smirnoff's Equalising in Music initiative.
Undeterred by the series of national lockdown last year, Girls of Grime launched their LOCKED+LIVE series, supported by the PRS Foundation. The show sees talented female MCs performing alongside an all-female live band before chilling backstage with DJ Shaxx.
The collective has even bigger plans for 2021, including the release of several self-produced tracks and the second season of LOCKED+LIVE.
'We've always focused less on gender disparity and more on the action needed to create change,' says Walters.
'This year we're continuing to connect and collaborate with other creatives across the industry on the same page as us, including other female-led platforms and some of the mandem that love and respect what it is we do.'
Find out more about shesaid.so, Women Connect, The F-List CIC and Girls of Grime.