From TV channels to the legendary Proms season via music festivals, apps and more, the world of children's music is more alive than ever, offering music-makers the opportunity to flex often untouched creative muscles and earn additional income.

Jim Ottewill dons his nappy, pops in his dummy and catches up with some of these creators to learn why the genre is now attending big school…

'Someone ran over to a Zingzilla as smoke was coming out of the back of it. Then they ripped its head off…'

Dan Hawkins (pictured above), guitarist and songwriter with rock legends, The Darkness and writer of the music for CBeebies hit Catie's Amazing Machines, isn't recalling a tale of unhinged excess from the band's years of strutting success. Instead, it's a slightly horrifying moment from a live run-through of children's TV hit, ZingZillas.

'Me and my brother Justin were asked to come along as we'd written a rock song for the show. But one of the machines powering the characters badly malfunctioned. The producers ushered us all away before the kids were traumatised...'

From The Wombles to Wallace and Gromit via Mr Benn and Thundercats, children's TV and its colourful, musical themes and soundtracks have always had a defining influence on young people's formative years. If you cast your eyes back, you'll likely have a TV show you adored. And the music plays a huge role in ensuring your past infatuation is ingrained within you.

'I'm an eighties child so I loved Roobarb and Custard, Bananaman, I was obsessed with Dogtanian and the Three Muskahounds,' remembers Dan. 'All of these tunes stick with you. Perhaps because the music is so strange. It's off the charts weird but that why it's so powerful. And because we were children when we heard it, the music goes in a bit deeper.'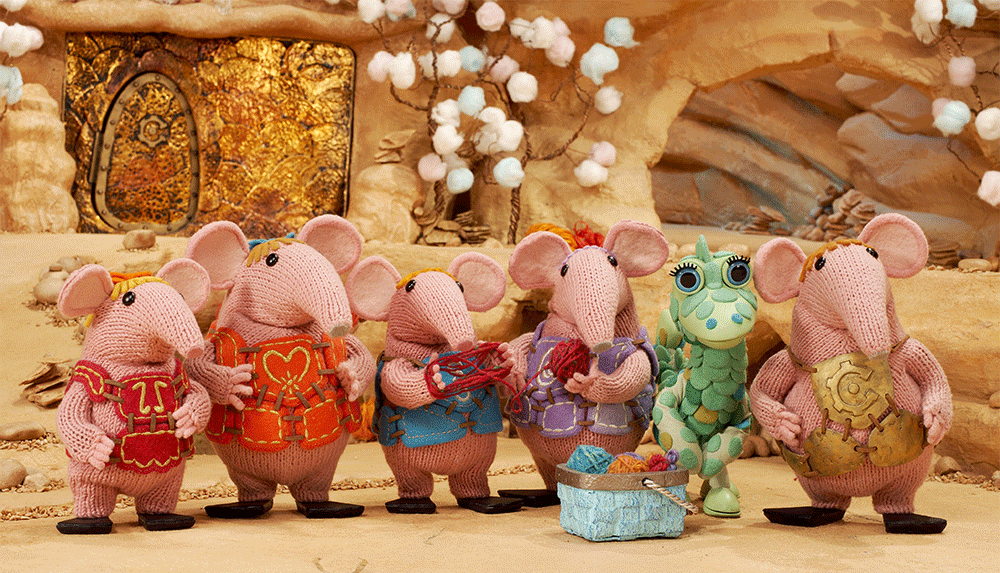 The Clangers

Do any children's TV shows come any deeper, weirder or more wonderful than The Clangers? The trippy, intergalactic show, which fell from the cosmic imagination of animator and writer Oliver Postgate, will mark its 50th anniversary with a special screening at this summer's Bluedot Festival at Jodrell Bank.

Featuring a race of mouse-like creatures, all residing on a planet somewhere in space, it's surreal air is underlined by a musical soundtrack of whistles, beeps and classical flourishes.

Dan Postgate, the son of Oliver and executive producer on the current incarnation of the show, created many of the scripts and storylines. Why does he think that the programme's score, alongside the show itself, is continues to be revered?

'The music written for The Clangers by composer Vernon Elliott chimed at the very core of the concept,' says Dan. 'Oliver would draw visual ideas for the music in blocks and wavering lines, and Vernon used this as a starting point. It was modern classical, a bit like Shostakovich, with a jarring quality while remaining delicate and charming - just right for children.'

Music and sound

The current incarnation of The Clangers features a score by Grammy Award-winning composer John Du Prez in collaboration with series producer and chief whistler Dan Maddicott. For Dan, simplicity and memorability are the secrets to a great children's TV theme. 'The music needs to draw you in from the very start of the programme,' he explains. 'It's like a call signal to come and watch.'

The combination of beautiful design, charming characters coupled with beguiling stories are at the heart of the programme's lengthy success.

'On the sound front, the music is integral and unique, the Clangers' language is strangely understandable even though whistled, and the wonderful narrative voice of  Oliver Postgate creates an atmosphere that completely draws you in,' says Dan.

Fast forward to now and one of pre-school TV's biggest hits is Bing, a CBeebies show based on the (mis) adventures of a growing young rabbit. The music is composed by Julian Nott, the sonic brain behinds scores for other toddler hits including Wallace and Gromit and Peppa Pig.

Mikael Shields, chief executive at Acamar Films, leads the Bing creative team and worked closely with Julian on the music. Rather than a dreamy, other world, Bing is rooted in the everyday as the youthful protagonist stumbles through life lessons.

'The show is pretty underscored compared to a lot of material on TV,' says Mikael. 'There's a quietness and gentleness to pace, in part because we're dealing with emotional narratives rather than plot-based narratives.'

'When the show is at its most emotional, there's almost no music at all because the performances carry it,' he states. 'Music is there as incidental, for action and fun - our publishers are always asking us to get more music in. But editorially we want less, so we can let the emotions stand on their own.'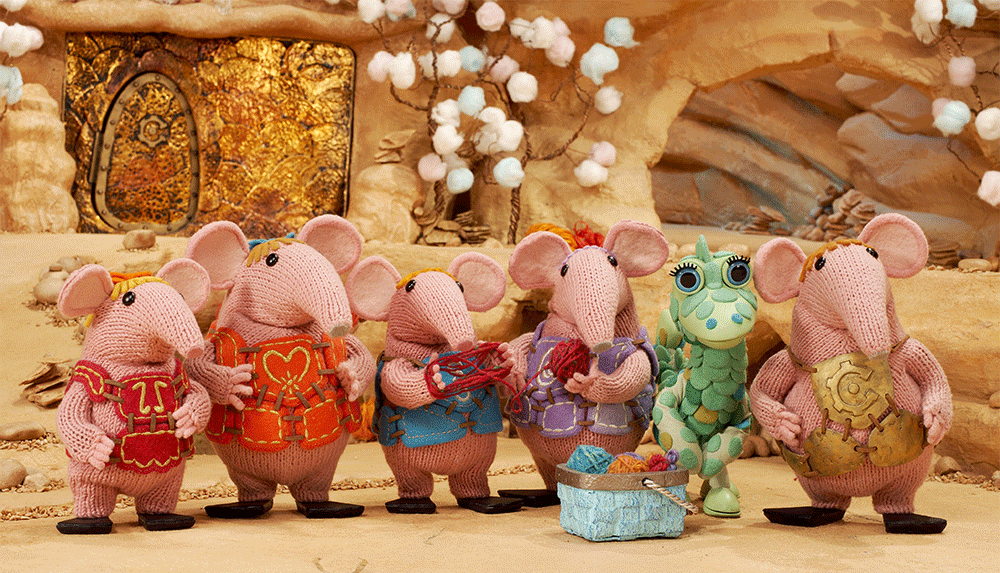 Creative opportunities
With music so embedded in children's TV, it's importance to producers is clear. But why do music makers turn to this medium? It seems the opportunity to enjoy new creative freedoms is attractive.
The music of BAFTA nominated composer and songwriter Ellie Wyatt adorns many contemporary children's TV hits. From
Molly and Mack
to the animated
Tee and Mo
via
Sesame Street
and beyond, her love for making genre-straddling music is a perfect fit.
'Writing children's TV music coincided with having my own daughter and being completely in the zone with watching kids TV shows and constantly making up songs for her,' says Ellie. 'She basically became my mini judging panel of one.'
Ellie's work stretches through string arranging, pop music, library music and ads, an eclecticism which fits
works
well for children's TV.
'Children respond to all sorts of music, they can joyfully listen to classical, reggae, swing jazz,' explains Ellie. 'There's a lot of freedom to use all sorts of styles when writing for kids. If you can get a simple, fun message across without dumbing down the music then the parents will like it too.'
Jazz composer, band leader and Youth Music ambassador YolanDa Brown (pictured above) agrees.
YolanDa's
Band Jam
show on CBeebies sees her group performing live in front of a studio audience of children, educating them on sonic style and rhythm as well as a range of instruments. She inhales creative energy from her young audience.
'They ignore the cameras and respond with so much enthusiasm,' she says. 'It's amazing to be given an opportunity to give something back to the next generation like this.'
While the health of music in schools and music education is another issue, children's TV music is snowballing, particularly as Amazon and Netflix increasingly focus on creating their own youth content. The BBC's CBeebies channel has its own prom at the Royal Albert Hall and a music festival, this year taking place in Liverpool. While the music obviously makes a game changing impression on our youth, it's held in some esteem as well as being big business.
YolanDa agrees: 'Last year's CBeebies festival was amazing - just like Glastonbury for kids. Performing at these kind of events makes me feel free musically and really informs my other projects.'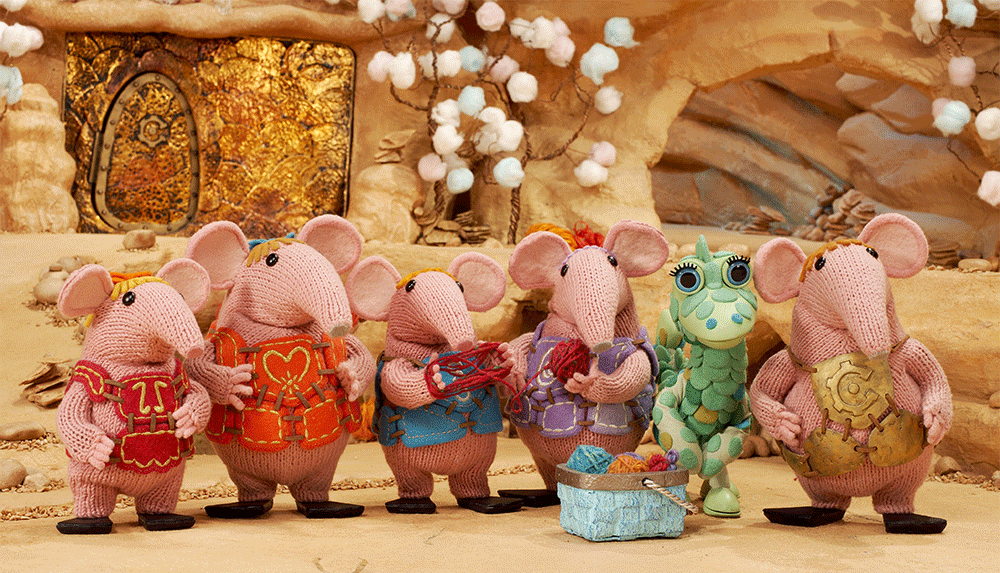 Scores on the doors

The Teletubbies is one of children's TVs biggest ever hits, featuring the psychedelic japes of Tinky Winky, Laa-Laa, Dispy and Po. Musician and songwriter Andy McCrorie-Shand (pictured above) was a writer on the show's music but how did he get the gig? Following a stint with legendary music library KPM, Andy broke through via a connection with the Rag Doll production company and previous work on hit show, Rosie and Jim.

'Teletubbies was aimed at even younger viewers than Rosie and Jim and so there was a lot of research into how little ones learn language and view the world,' he explains.

'There was a lot of character and story development and l was lucky enough to be involved from the beginning. It led to me having a better understanding of what the writers and producers were trying to achieve.'

Close collaboration is certainly a key cog in the creative process when it comes to TV projects, with much tooing and froing between music makers and producers.

TIN Sounds are the duo behind the music for BAFTA Award-winning hit Hey Duggee (pictured below), an animated children's show featuring the exploits of a group of youths at the Squirrel Club. Ranging from banjo-thumbing hoe downs to yearning eighties rock, the music spans a huge palette of different sounds.

'STUDIO AKA often steer us in a direction we interpret musically and it's an ongoing process of refinement,' Toby from the composing team says on the creative process. 'They always give us interesting references to begin the music; The Doors, The Alien soundtrack, Kraftwerk, ska, hip-hop - and we build from there.'

Anna Kubik, a senior editor at STUDIO AKA, says musical briefs and the process varies between episodes. 'Our initial brief could be an animatic sequence timed to a specific click track that dictates the speed of our edit. Sometimes we have specific instruments in mind. Sometimes it could be far more vague and Tin Sounds suggest a few ideas. It is a very collaborative process.'

Toby believes their score is so effective as it satisfies the viewing demands of adults as well as their offspring.  'We get lots of emails from parents saying they love watching the show, someone even asked for a song to be played at their wedding,' he says.

'We play all our instruments, and just really enjoy making it, and I think that comes out - it's all made with care and love and there's never been a whiff of the manufactured, by-numbers approach you might expect from this kind of work.'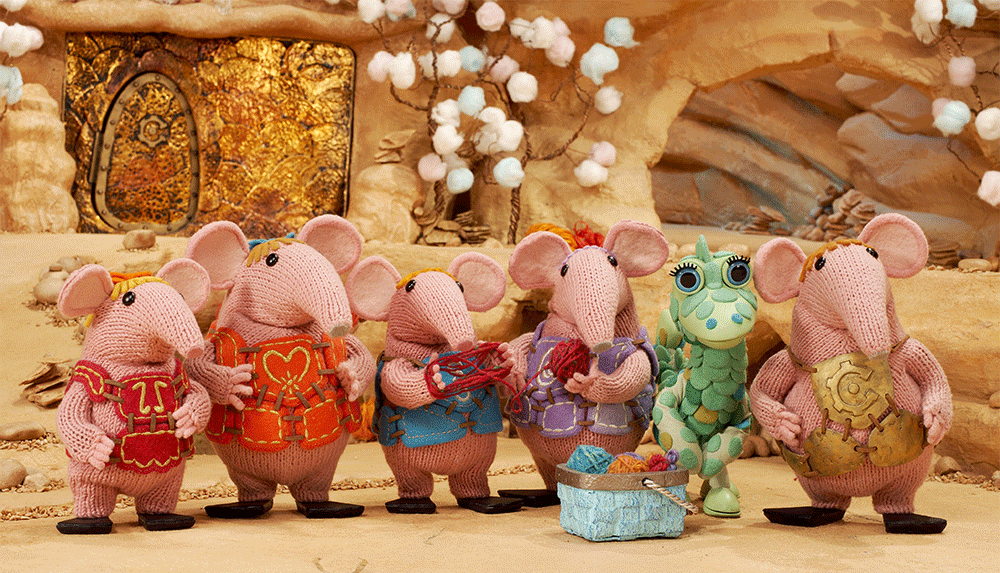 Creative hurdles

As with any creative gig, there are challenges, no less in trying to come up with so much music for a whole series amid tight deadlines.

'Teletubbies was hard work,' recalls Andy. '365 half-hour episodes and other assorted off-shoots - at 8am most weekdays a motorcycle courier would be waiting outside my house ready to whisk away my latest musical offerings to Pinewood Studios and beyond - that was the norm.'

Dan Hawkins wrote much of the guitar-led music for Catie's Amazing Machines while on tour in the US with The Darkness. 'I did all the recording on the road; so during soundchecks I would throw up mics or take a lead from the front of house desk. I'd record drums from the stage so all the drums you hear on the series were recorded in various venues across America.'

But despite these difficulties, the creative release and buzz of the finished product outweighs any cons. 'There's no pressure compared to how I feel when producing a Darkness album,' laughs Dan. 'With this kind of music, you've also got carte blanche when it comes to what you come up with - and that's what I enjoyed most about making it.'

Getting a foot in the door

Bing's Mikael Shields believes that the power of the score should never be underestimated when it comes to any form of visual media, whether it be children's TV or Hollywood blockbusters.

'Music is an absolutely vital part of film making,' he states. 'Because the biggest proposition when it comes to film-making is tone - it's the biggest bargain you make with your audience and the music is just so important in achieving that.'

With such a hugely successful show, what does he advise any songwriter or composer wanting to make music for this form of TV?

'Do it for the love of it and do good work. Listen to those great composers who have gone before you - and build up a portfolio of work. If someone listens to something and hears how great it is, then they are more likely to give you a chance.'