The Riot Ensemble have today announced six solo commissions as part of their ongoing Zeitgeist project.
In November last year, PRS for Music announced that it was joining forces with Riot Ensemble and award-winning artist and composer Mira Calix to offer composers the chance to take part in development and recording workshops.
The workshops were designed as a chance to revisit an existing work or try something new, while receiving feedback from The Riot Ensemble and Mira Calix in a supportive environment.
With COVID-19 social distancing measures still in place, plans have been transformed to focus on solo works, online workshops and individual coaching and mentoring sessions.
Over the next few weeks, the pieces will be recorded by Riot Ensemble musicians at home.
The composers and musicians are as follows:
Joe Bates – Marianne Schofield (double bass)
Oliver Brignall – Ruth Rosales (bassoon)
Carmen Ho – Claudia Racovicean (piano)
Zoë Martlew – Ruth Rosales (bassoon)
Lola de la Mata – Ausias Garrigos (bass clarinet)
Aidan Teplitzky – Sam Wilson (percussion)
We asked some of the selected composers to introduce themselves, to give us an overview of their planned approach and to discuss the challenges that come with collaborating on a piece of work remotely.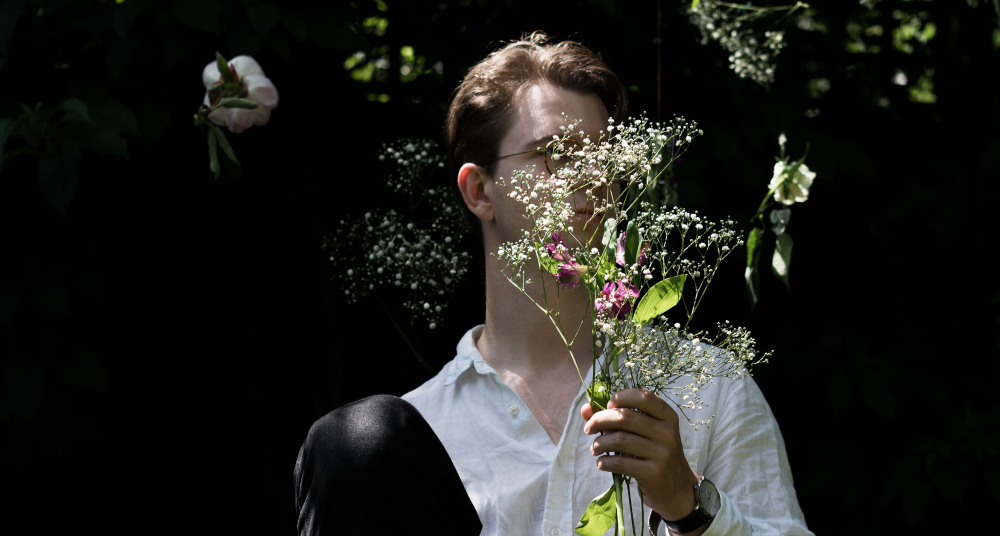 Joseph Bates said: 'I'm a composer and performer of hazy, detuned music for a mix of electronic and acoustic instruments. I am particularly interested in creating new scales, using atypical tunings and ideas taken from classical composers like Bartók and Messiaen. Contemporary touchstones for me include Fiona Apple, Cassandra Miller and Mica Levi.
'For this work, I began with my limitations. I created a double bass tuning that interested me and considered what harmonics this would allow. From there, I worked with Marianne to see which could be marshalled into chords, either plucked or bowed. That initial repertoire of harmony grounds the piece and has proved fertile melodic ground for the work's opening.
'I suppose I also began with an image. I have been sitting on the roof of our flat's bathroom, catching the sun and the bellow of passing trains. From there, you can see into the canyon of garden between high-backed Victorian houses. It's a cobbled-together world of balconies, roof-tops and garden sheds. Its discontinuities are threaded together by a community of birds – goldfinches, thrushes, sparrows, blue jays and blackbirds – whose territorial songs compete with the Jubilee line. Writing about such little birds on such a large instrument seems funny to me.
'Remote work has been straightforward so far, though the specifics of timbre don't convey well over zoom audio. When plucked harmonics fail to sound properly, they produce bell-like impurities that can be interesting, or can fall flat – telling the difference over video chat is not straightforward.'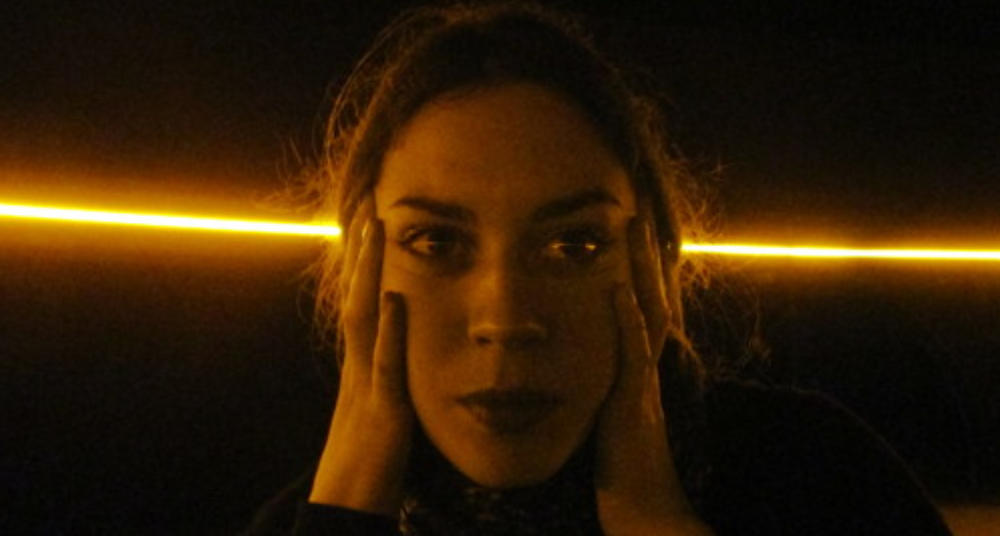 Lola de la Mata said: 'I am a London-based French/Spanish composer, curator, artist and musician with a background in weaving and print making.
'I have a collaborative approach to my practice which has led me to work with musicians, filmmakers, dance companies, queer performance artists and next Autumn, with a drag artist.
'Meeting Ausias for the first time, we discovered we shared memories of a town just north of Valencia called Castellón where he lived for a number of years and where I use to visit my family. This 'naive' closeness has allowed us to collaborate in an open way.
'Not coming from a musical background, my initial process was to get to know Ausias and his instrument. As he shared sounds and techniques I was transported to Lanzarote's dark textured volcanic landscape.
'Since our first meeting I have been making paintings, photographs, short films and writing a text which will sit alongside the score.'
Aidan Teplitzky said: 'As a composer, I write work that explores the idea of community, how we establish our identities, and how the individual relates to society.
'My initial idea of writing for percussion was to take the piss out of composers who need to throw everything and the kitchen sink in because we can and how that has changed because of COVID-19. This ended up changing in the process of working with Sam (the percussionist from Riot) to the piece being about need and luxury, and to explore how these concepts can overlap and how they have overlapped because of the current situation.
'The hardest part about creating the piece is not being in the room to try stuff out. Music is all about community and connection and even though technology is helping, it mostly reminds me how important the personal is in my work and the value of art to bring people together.'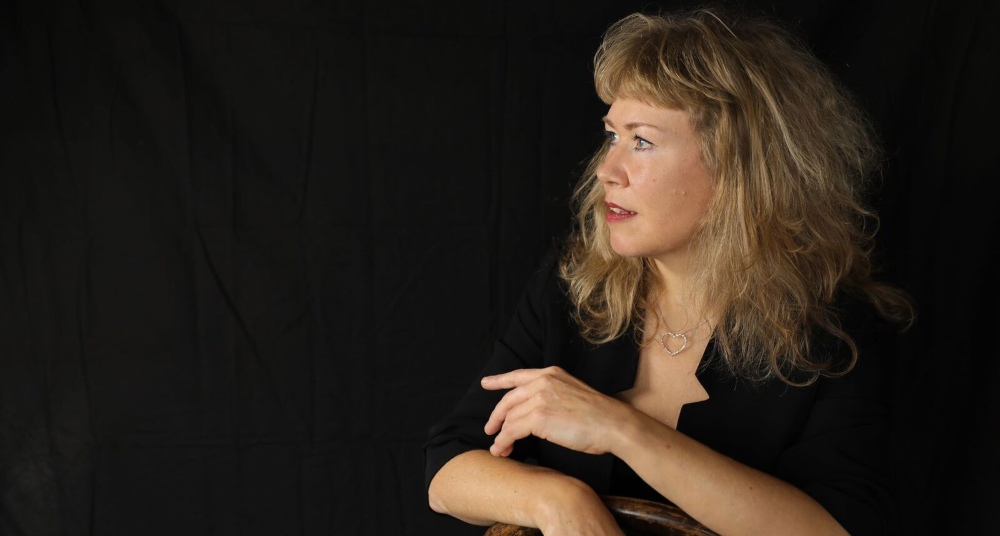 Zoë Martlew said: 'My pre-lockdown biography describes me as an internationally touring cellist, composer, performer, cabaret artist, mentor, educator and media commentator. As nearly all my performing and composing work got zapped or indefinitely postponed overnight, I'm now working worldwide as an online spiritual healer and teacher, my hitherto secret 'other life' for over 20 years.
'I'm also presenting and commenting for London Sinfonietta's digital channel, BBC Radio 3 and make the odd extremely silly cabaret sketch for Living Room Live.
'COVID-19 has dramatically changed my life. At last, I'm free from relentless travelling, from preparing mountains of difficult notes, seminars, lectures. I can sleep and eat when I want to, reconnect with Mother Nature, breathe, rest and recover from decades of adrenaline-fuelled overwork.
'Weirdly, from the second lockdown kicked in, I've not wanted to play, write or even listen to any music. It feels as though my ears are being reset, the very essence of my relationship to music purified. This commission from Riot Ensemble and PRS for Music will be the first piece of music I'll have engaged with in many weeks, the first sound to emerge from my personal silence, a precious gift in nudging me back to the composing desk.
'The bassoon is an instrument with such latent emotional power, an almost human quality in the gorgeously melodic upper ranges combined earthy lower timbres, and I see no limitations whatsoever in working remotely. It's what composers do most of the time anyway. Call me old fashioned, but my approach to this piece is a simple one: music straight from the heart, working with the natural powerful resonances of this wonderful instrument, rather than a load of fancy extended techniques. I'm excited to see what emerges from the silence, birthplace of all music.'
Head to the Riot Ensemble website to stay up to date with the project.