To mark the 117th Proms, M has spoken to some of the key composers premiering new works this year - bringing you an insider's view of the world's greatest classical music festival.
We have met with established composers, including Simon Holt, Judith Bingham, Vartan Melkonian and Graham Fitkin, to dig deeper into their careers and hear about the burning issues that face classical composers in Britain today.
Judith Bingham: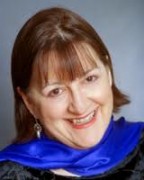 Judith was happy to give up some of her time ahead of her night at The Proms last week to answer a few questions for us.
We got the lowdown on what it's like to be an in-demand genre-hopping classical composer, what's currently trending in the classical world and what kind of piece Judith would compose if she was imprisoned in a tower and granted one last wish.
And in true Judith style, she also threw in some worthwhile tips for upcoming composers which should not be missed...
Read the full interview
here
.
Kevin Volans: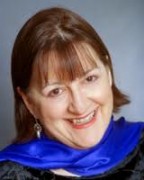 Kevin's
Piano Concerto No. 3
will have it's world premiere at the Royal Albert Hall on 22 August. It was written in homage to the Hungarian composer and virtuoso pianist Franz Liszt.
We filmed an interview with Kevin, and found out how new music composition technologies have had an enormous effect on his work, and how his extensive travels around Africa have informed his compositions.
He explains that Western music is strictly hierarchical, with composers or singers leading the performance, whereas in African music, each component is equal and opposing.
Watch the full interview
here
.
Simon Holt: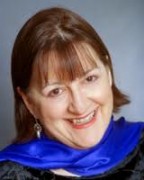 Established British composer Simon has found inspiration in, amongst other things, the world of Greek mythology, and his Proms piece this year makes no exception.
Centauromachy
takes the two opposing personalities of the mythical centaur as its starting point. It will be performed by clarinetist Robert Plane and Philippe Schartz on flugelhorn.
In an interview with M, he enthuses about all the avenues available to young composers in the UK, but urges new talent 'not to take any nonsense' from those who commission pieces.
Read all about it
here
.
Vartan Melkonian:
Armenian composer Vartan Melkonian came in to our office last week, and we learned about his remarkable journey which started on the streets of Beirut and has led him to some of the world's grandest concert halls.
The self-taught classical composer tells us about his musical influences, from 50s American pop through Western classical music to Middle Eastern folk.
Watch the
first
and
second
parts of our video interview with Vartan.
Graham Fitkin:
Read our
Make it Happen - Classical Special
with British minimalist composer Graham Fitkin. Graham offers upcoming composers five tips on how to get established in the UK today.
Coming soon in our M at the Proms season:
Graham Fitkin discusses his career and Judith Bingham comments on the health of Britain's classical music scene.