Tonight on
M
we're bringing you some live music for your enjoyment, and you don't even have to leave your sofa - the show will be streamed tonight, right here, live.
We're teaming up with Metropolis Studios who are hosting Power Down at the Power House, a monthly showcase of the best new musical talent.  Over 80 new acts have appeared since its launch in June 09, many of whom have gone on to achieve great success.
Come back to this page at 7:30pm this evening to listen to this showcase live.
Appearing tonight:
KILL IT KID
Signed just 12 weeks from inception following a Jon Parish (PJ Harvey) produced EP; Kill It Kid hit Ryan Hadlock's (The Gossip, Johnny Flynn) Seattle studio to lay down their debut album - later critically appraised across the board ("An Outstanding British Record 9/10" (
Clash Magazine
). XFM New Music Award Finalists, alongside The XX & Florence).
www.myspace.com/killitkid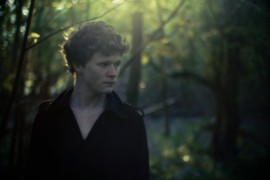 JAMES SPANKIE
Multi-Instrumentalist composer and producer, creating cinematic songs with symphonic string arrangements and heavy driving rhythms.  Previously produced projects with The Kills / Dead Weather frontwoman Alison Mosshart and Cooper Temple Clauses' Tom Bellamy to name two. Championed by Patrick Wolf and Radio 1's Huw Stephens.
www.jamesspankie.com
RYAN KEEN
Ryan Keen started playing guitar at the age of 8, honing his talents with styles ranging from classical, flamenco and folk through to electric, before developing the percussive finger-style he is known for today. After years of experience playing guitar with other performers, vocalists & bands, Ryan launched his solo career in December 2008, quickly building a catalogue of catchy and emotional self-written material.
www.ryankeen.co.uk
www.myspace.com/ryankeenmusic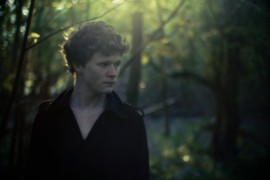 ATHENA ANDREADIS
Athena has been described by the British press as "a rare diamond", "a voice blessed", "a singer destined for great things", "one of the major new stars" (
Mojo)
and "Brave and original. A remarkably fine singer songwriter"
(The Guardian
).  Athena will be playing a short intimate acoustic set, solo, just her voice and keys.
www.athenaandreadis.com
www.myspace.com/athenaandreadis
SAM RADSERESHT
Sam began to write his own songs around the age of 16. He recorded his first album in the summer of 2010. The album entitled
'Vivid Minds'
featured all the instruments Sam could play at the time and consisted of ten original songs which he had written during the making of the CD.
www.samradsereshtmusic.wordpress.com

www.myspace.com/samradseresht
The showcase will start from 7:30pm.