The Composers' Fund supports the creative and professional development of talented composers with a strong track record and at pivotal stages in their career. The composers are:
Alasdair Nicolson – recording three string quartet pieces and CD release
Deirdre Gribbin – recording large-scale composition and childcare costs
Gazelle Twin – research and development, recording and creative development time (pictured above)
Jasdeep Singh Degun – creation of a new solo work for sitar and recording
Shirley J. Thompson – development of an opera series
Sinan Carter Savaskan – recording, digital development and promotion of ongoing major work
Supriya Nagarajan – recording, musician fees, mixing, mastering, promotion and album release
Tansy Davies – CD production, promotion and release
Launched by PRS Foundation in 2016 the fund offers grants of up to £10,000 to support and enable composers to realise projects and ambitions that may not be possible through traditional commissioning models. Since its launch the fund has supported projects such as recordings, the promotion and performance of existing works, international co-commissions and development, performer collaboration, residencies, sabbaticals or childcare costs and project or promotional support.
"Huge congratulations to all the talented composers in this latest round of funding. At this unprecedented time we recognise how vital it is to still offer this type of flexible and targeted support to talented composers, so that their careers and practice can continue to develop, and to play a part in aiding the long-term resilience and recovery of the music sector. We're delighted to be partnering with Jerwood Arts to additionally reach and support exceptional composers at an earlier stage in their careers."- Elizabeth Sills, Grants & Programmes Manager at PRS Foundation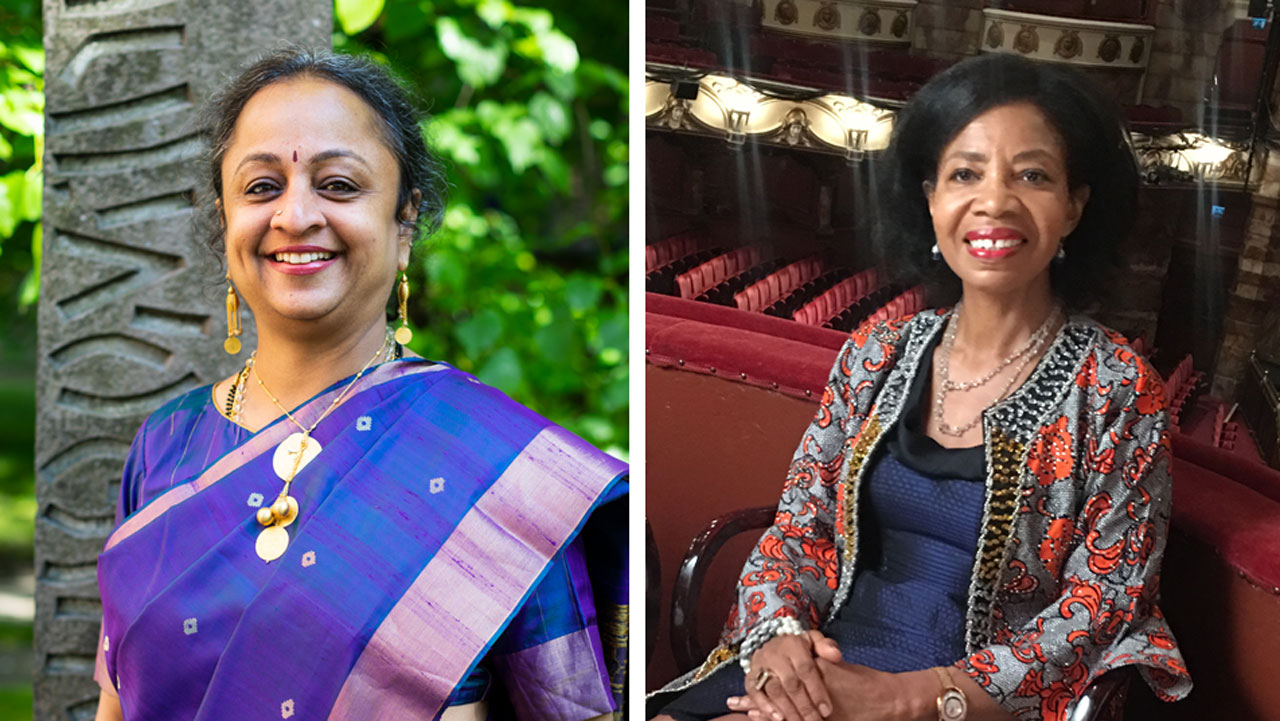 Supriya Nagarajan and Shirley J. Thompson
This round is the first of the new partnership with Jerwood Arts which enables increased support to composers that meet the fund's criteria and whose activities take place in the UK and who are less than 10 years into their career. Geissendorfer, Director of Jerwood Arts said 'It is a joy to be able to focus some of this round of the Composers' Fund on those at an earlier stage of their career and award two very different artists the time, space and money to fulfil their potential through their next projects on their own terms. Jasdeep Singh Degun will be creating a new solo work for sitar and recording it, while Supriya Nagarajan will be taking a new recording through to album release. As a funder we see huge value in partnerships like this with other funders who share our mission – both by increasing opportunities for artists, and increasing opportunities for us to learn from each other.
Both organisations recognise the impact the COVID-19 crisis is having on composer careers and this has been reflected in the criteria and decision-making processes.
PRS Foundation is the UK's leading charitable funder of new music and talent development. Jerwood Arts is the leading independent funder for early-career UK artists, curators and producers.
Gazelle Twin photo © Victor Frankowski