Presenting our round-up of some of the newest and exciting members to join PRS for Music in the latest quarter – including innovative composer Lara Poe, offbeat rock 'n' roll brothers Sons of Raphael, energetic alt-rockers Rews and arena-ready Spotify big hitters Yves...Lara Poe (above)
Finnish-American composer and pianist Lara Poe is fast-becoming a name to watch in the contemporary classical world.
With a stack of accolades mounting up, including the William Schuman Prize for Outstanding Work at this year's BMI Student Composer Awards, her hauntingly dramatic pieces are setting her apart from the crowd.
The London-based composer is known for experimenting with 'microintervals', which incorporate tones in different increments to standard semitones and scales. It's an unusual technique she first discovered during her undergraduate years at Boston University, and which is now an integral part of her writing.
Early inspiration came from her dad, with some of Lara's first memories revolving around him playing the piano when he came home from work. 'My designated spot was a round chair that had a mountain of pillows piled on it; I would sit in the midst of them, under a knitted blanket,' she remembers.
It was natural then, that the piano would become her first instrument, and she's since performed with the likes of the JACK Quartet, the Tampere Philharmonic Orchestra, Aija Reke and the Liminka Music Weeks string orchestra.
With a keen hunger to expand on her craft, Lara took part in the renowned Britten-Pears Young Artist Programme this year, and can currently be found studying for a Master of Music at the Royal College of Music.
Developing her sonic explorations under the guidance of composer Kenneth Hesketh – whose own work wrestles with meaty topics such as philosophy, death and entropy – she's turning her attention to environmental issues in current projects, including a collaboration with fellow student Jennifer Haugan which explores noise pollution levels in the UK.
With several other chamber, orchestra and ensemble pieces in the pipeline, plus a performance at Aldeburgh Festival 2018, expect plenty more to come from this unique new talent.
www.facebook.com/larapoemusic
https://soundcloud.com/lara-poe/chrysalis
Sons of Raphael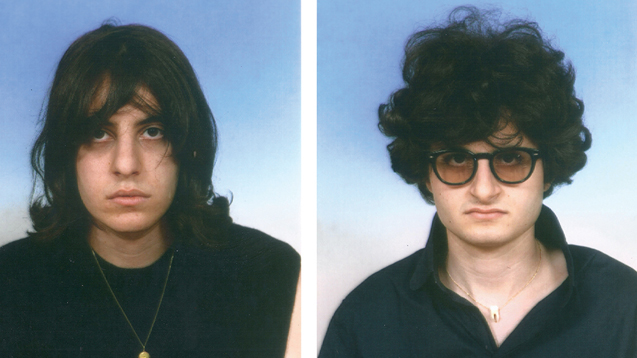 'Their jaws are a grave, wide open, to devour your sons and daughters,' a priest chants in the opening seconds of Sons of Raphael's video for debut single
Eating People
.
As band introductions go, sinister quotes from Jeremiah 5:16-17 is a pretty surreal one, but welcome to the world of brothers Loral and Ronnel Raphael: it's a fitting introduction to a rock 'n' roll duo carving their own enigma.
Crashing Ronnel's boarding school to film the short on 16mm, the accompanying track is a candy-coated two-minute wonder, roughed up with fuzzy guitars and drum machine beats.
Sounding – and looking – like the love-child of New York greats Suicide and The Strokes, Sons of Raphael are in fact from North London and have seemingly burst out of nowhere to become one of Because Music's most intriguing new signings.
They released
Eating People
and
Rio
as a double A-side seven-inch single in November via Moshi Moshi Records and, although they haven't gigged a whole lot, their opening slots for Metronomy have already introduced them to a wider audience. Watch this space for more bubblegum fuzz from your favourite new brother pairing.
www.facebook.com/sonsofraphael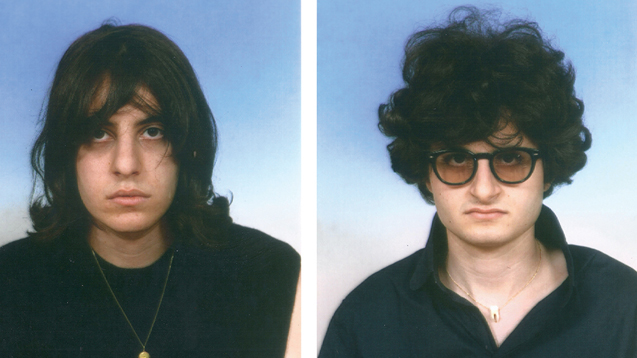 Rews are Shauna Tohill and Collette Williams: a London/Belfast based duo brewing up a concoction of high-spirited, take-no-prisoners alt-rock.
Packed full of dangerously sharp melodies, it didn't take long for the pair to be snapped up by amplifier gods, Marshall Records, who helped propel them on to big things.
There was loads of love for the band at this year's Glastonbury Festival, where their set on the The John Peel Stage drew praise from BBC Radio 6 Music's Mark Radcliffe, who compared them to Royal Blood and declared them one of his festival highlights.
With debut album 
Pyro
 out now and tracks like
Miss You in the Dark
and
Shine
 becoming mainstays on the likes of Kerrang! Radio, BBC 6 Music and BBC Radio 1, the future looks bright for this dynamic force...
www.facebook.com/wearerewsmusic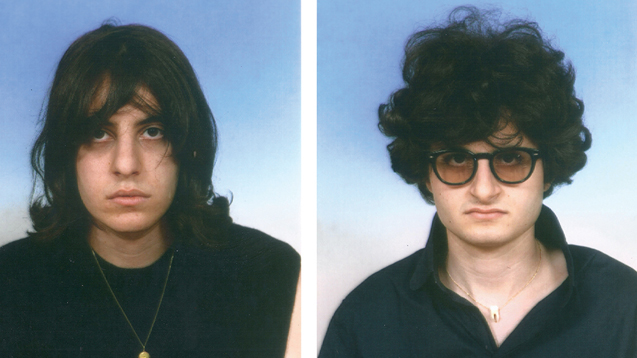 Noisy, crashing cymbals, dark simmering bass lines and soulful arena-sized vocals all collide to create the irrepressible sound of Yves.
Made up of Harry Roke (guitar and vocals), Mitchell Dodson (bass/ backing vocals) and Finn Wilkinson (drums/ backing vocals), the high-octane trio are building a huge Spotify following and fast.
Their first single of 2017,
Only One,
 received 100,000 streams on the platform in its first two weeks, entering the Viral 50 chart at number 11, while subsequent singles
Under Your Thumb
and 
You Wanna Know 
were featured in its prestigious
Indie List
and
Hot New Bands
playlists.
With supports already in the bag for The Sherlocks, Public Access TV, The Night Café and INHEAVEN, and the likes of This Feeling and Fred Perry Subculture name-checking the band as ones to watch, 2018 is set to be massive for this thrilling live act.
www.facebook.com/bandyves