Get to know the latest movers and shakers to join PRS for Music during the last quarter with indie ramble rousers Goat Girl, composer Alexia Sloane and Nigerian pop star Ycee... 

Goat Girl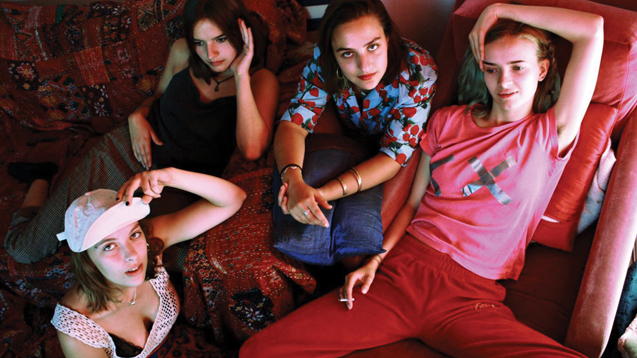 'I'm disgusted, I'm ashamed of this so-called human race', yells Country Sleaze, the debut single by South London's Goat Girl.

With an accompanying sludge of guitars, the release, backed by fellow A-side Scum, is a startling introduction to a teenage gang who are as switched on as they are pissed off.

Taking their name from one of the late American comedian Bill Hicks' more offensive sketches, Goat Girl's knack skewering the uncertainty of our times so succinctly demonstrates how a spluttering heart of pop imperfection lies under their snarling attitude.

It's been a spectacular rise for the quartet. After signing to Rough Trade, somewhat prophetically on the day the Brexit result was announced, their first outing on the label came in October 2016, recorded with fast-rising studio boffin Margo Broom. The debut took a swipe at the jugular of an unsuspecting music industry which, bowled over by the band's musical venom, has since come banging on the group's door.

Refusing to be hurried by hype, Goat Girl's less is more approach has only incited more excitement. After incendiary gigs at The Great Escape and Rough Trade's 40th birthday celebrations, expect their guitar-based vitriol to wreak havoc all over your summer festival season.

Alexia Sloane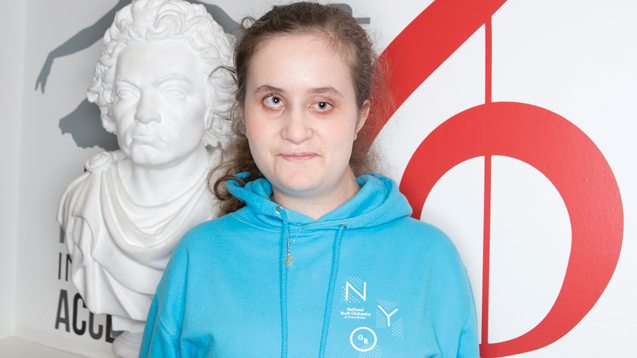 Few teenagers are lighting up the world of classical music as brightly as prodigy Alexia Sloane.
With accolades piling up at her feet, including a recent selection by Classic FM and the Royal Philharmonic Society to write a new piece to celebrate the radio station's 25th birthday, Alexia's impressive achievements are made even more astonishing by the fact she's a 16-year-old synaesthetic blind composer.
Starting her musical journey when she was 12, Alexia is now a first study composer at the Royal College of Music Junior Department. She is inspired as much by her love for nature and philosophy as her condition, where she uses the colours she wishes to hear to sketch and paint her compositions. Using braille music notation to compose her
works
, they are then dictated to an amanuensis, who transcribes them onto notation software. It's a lengthy process, but one that doesn't dull any of her music's potency.
Her achievements include being the first young female to win the Cambridge Young Composer of the Year Competition with her piece
Passiflora
, written for and performed by The Hermes Experiment.
Alexia was also an Aldeburgh Young Musician in 2015/2016 and is now one of six composers with the National Youth Orchestra of Great Britain, the first blind composer and musician to be accepted on both schemes.
Ycee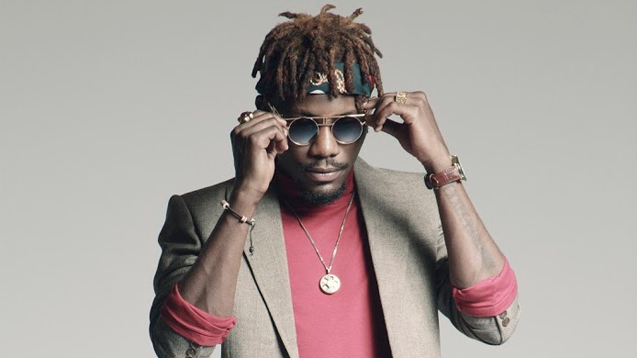 The fate of Nigerian rapper Ycee has been intertwined with music since an early age. He released his first single Smile on Me after signing to Tinny Entertainment in 2012 with further commercial impact felt via two more releases, Pass Me and Amen.

Other big moments include Condo featuring Patoranking and Jagaban, all part of a glut of new music that helped establish him as a rapidly emerging new pop force. The hot trail of chart topping releases earned him various award nominations at the Nigeria Entertainment Awards, All Africa Music Awards, and the MTV Africa Music Awards.

HMLTD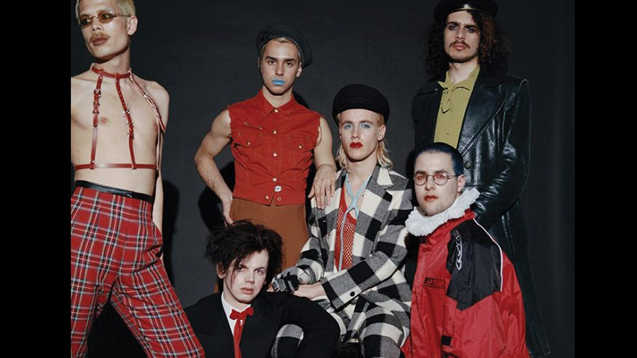 London glam squad HMLTD are being hailed from NME to Dazed as the latest outfit of skinny guitar slingers to save the soul of rock and roll.

Debut single Stained is a piece of discordant theatre, a perfect introduction to their six piece Shoreditch art project done good. In the brief time they've been together, the gang have racked up as many column inches as they have plaudits including a heaving gig at London's Scala.

Taking their props from Spaghetti Westerns, Thin White Duke era Bowier and Blitz-era Spandau Ballet, the group leave an impression that stains the mind. Keep your ears out for them over the rest of 2017…