Ezra Collective have been named as the winners of the 2023 Mercury Prize.
The London jazz band, who have previously received support from PRS Foundation's Momentum Music Fund, saw off competition from the likes of Arctic Monkeys, RAYE and Jockstrap to take home the winner's trophy and a cheque for £25,000.
Honoured by the judging panel for their 2022 album Where I'm Meant To Be, the band's drummer Femi Koleoso (who also received direct PRS Foundation support in 2016 as a recipient of the Steve Reid Innovation Award) told the audience at the Eventim Apollo in Hammersmith that their win 'represents something very special, because we met in a youth club'.
'This moment that we're celebrating right here is testament to good, special people putting time and effort into young people to play music,' he added. 'This is not just a result for Ezra Collective, or for UK jazz, but this is a special moment for every single organisation across the country, ploughing efforts and time into young people playing music.'
In a statement summing up their decision to award Ezra Collective the prize, the Mercury Prize judging panel said: 'Virtuosity, community, listening to each other to work out where to go next… who knew that such seemingly old-fashioned values would come to the fore on the winning album of the 2023 Mercury Prize?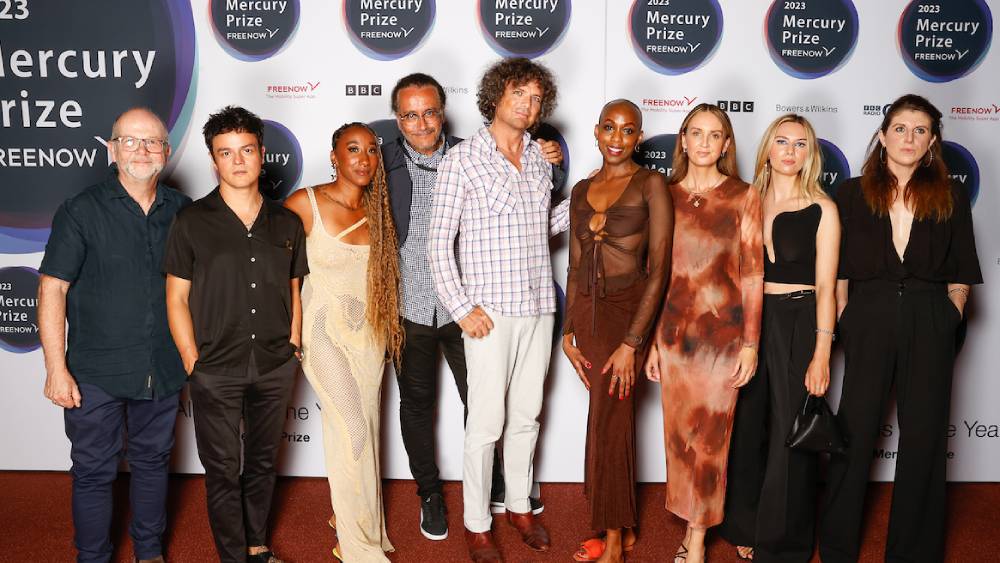 'It wasn't easy to choose an overall winner from such an eclectic and exciting list, but ultimately the judges were unanimous: Ezra Collective, the London five-piece made up of Femi Koleoso on drums, TJ Koleoso on bass, Joe-Armon Jones on keys, James Mollison on saxophone and Ife Ogunjobi on trumpet are a living argument for putting the hours in, achieving musical brilliance, and tapping into a joyous spirit that ensures their album is as fun as it is impressive.
'The British jazz renaissance of the past decade has been one of the most significant developments in modern music. Now, 'Where I'm Meant To Be', with its touches of reggae, soul, Latin and Afrobeats, its call and response riffs and rhythmic intensity, is a landmark not only for jazz, but for contemporary music in general.'
Congratulating Ezra Collective on their 'historic win and deserved recognition', Joe Frankland, CEO of PRS Foundation, said: 'I am so pleased for Femi, the band, manager Amy Frenchum and the wider team involved in this incredible album.
'PRS Foundation and our partners are proud to have played a role in supporting the band's journey as creators, and especially pleased to see the band shining a light on the transformational role of non-profit organisations and the people dedicated to nurturing emerging talent. We're proud to support these organisations as well as creators directly and it feels like an important moment to encourage the music industry to go further to support the talent pipeline.'
Since 2011, 52 artists that have had PRS Foundation support have gone on to receive Mercury Prize nominations. These include recent winners Little Simz (PPL Momentum Music Fund, International Showcase Fund and PRS Foundation & BBC Music Introducing Showcase support), Dave (International Showcase Fund), Wolf Alice (International Showcase Fund) and Arlo Parks (PRS Foundation & BBC Music Introducing Showcase support).