There are many books out there that bill themselves as music industry guides.  However the vast majority of these books are by American authors, and therefore offer a mostly American perspective– with very little reference to the UK. Paul Rutter, principal music lecturer at Southampton Solent University, thought it was about time that the UK music industry had a guide of its own.  So after two years and many late nights, The Music Industry Handbook was born.  Paul Rutter talks about to M about its conception
What gave you the inspiration to write the book?
It came about from my own experiences of the music industry. I've been writing songs for years (I've been a
PRS for Music
member since 1984).  When I got into the music industry, I ended up signing contracts with publishers, and signing away all my copyright for life because I didn't have an advisor or manager to tell me how the industry
works
- there's no educational guidance or books on that.  Eventually I got more successful in songwriting – I wrote a song for Paul Young called
Heaven Can Wait
(1990) and negotiated a publishing deal around that, but had I known what the parameters were, I probably could have negotiated an even better deal. I gradually learnt how to negotiate better contracts, but I had to learn the business myself.
How much has the industry changed since then?
It's more business-like now.  The term "music industry" probably needs to be redefined.  People automatically think of it as recorded music, radio, mainstream media.  The industry is so much bigger than that on a global level.  In some countries, recorded music is not the mainstay of their industry, as the live music sector has always been the oldest way of making money.  There are more platforms and avenues to get your music heard, so the music industry now hangs together in a different way.  It's not really exclusive anymore. Thanks to platforms such as the internet, we all have access to it now. Have you heard of Joe Bonamassa?  He's an American guitarist who has sold out the Royal Albert Hall but your average person on the high street probably wouldn't have heard of him.  There are a lot of artists like that now.  The internet has made it a lot easier for these sorts of artists to achieve a following.  We should also place more value on grassroots music.  There is so much going on at a local level, lots of music festivals around the country, featuring great music.  A lot of people have made their living that way.
What advice do you have for young people looking to get into the music industry?
It really depends what direction they want to go in. There are many areas of the music industry that need better education, to help us build a better industry for the future. We don't really teach songwriting, for example.
Most young people I teach just want to be 'in the music industry'. They might just want to promote music, play in a band, or just be famous and play at the O2.  I wanted to show them all the different areas of the music industry, what's actually there, taking a holistic approach. When I'm teaching performers who write songs, for example, I need to approach it from a different perspective because they really need to know where the income streams lie, so you need to start with publishing and song division.  Lots of bands since the 60's have not considered that and ended up in court because their song shares were not taken care of. There's no education about song division.
What do you mean by song division?
If you're an original singer-songwriter, you play a guitar, sing a top-line melody over the top, and write some lyrics, then it's easy to establish that you are the person who owns the song – you did everything, so you own 100% of that song – until you sign it over to a publisher to administer your rights.  From there it can get complex. If you're in a band, you may put a song together and then take it to the rest of the band.  But the minute the bassist/guitarist starts to play it and embellish it with further melodies that may become hooks, it could be argued that they should also have a stake in the song, and that share should be divided up.  Often the person who brought the idea to the session will still claim 100 per cent of the song. If the song is then released to huge success, and they get all the publishing revenues, the rest of the band could fall out because the main writer is earning more money.  Where it becomes even more complex, is when DJ 'sample songwriters' come up with a track using multiple samples. They may not realise that there are copyrights already owned in those samples, so they actually own very little of the track.  You then have the copyrights in the recording on top of that.  That's the kind of thing that needs to understood, so that you know who owns what, and who needs to be paid.
The example you provide in the book of the litigation surrounding The Verve's Bitter Sweet Symphony was a very interesting illustration of this
…
Yes, the main hook for that song was taken from Andrew Oldham Orchestra's orchestral arrangement of the Rolling Stones' version of
The
Last Time
, which in itself was influenced by the traditional gospel song
This May Be The Last Time
, recorded by The Staple Singers in 1955. The sample used did originally have clearance from Allen Klein, (former Rolling Stones business manager who owned all the rights to their material from the 1960s).  But because they used 'too much' of the sample, he sued them, and there was an out-of-court settlement reverting all the
ownership
of the Verve song to the Rolling Stones catalogue.  It's quite sad that Richard Ashcroft of the Verve, hardly earns royalties from it as a result, even though he wrote the lyrics.
Was there anything else that you wanted to include in the book?
On the whole, I've included everything that I wanted to. But I did want to look into specific genres such as jazz a bit more, and also folk music and how that's grown, with support.  I would also like to look at our English musical heritage.  We laugh at folk Morris dancers but like it or not it is part of our heritage. We need to be a bit prouder of our musical history.  So given more time I would have also liked to do some more work on the global side of things and the success of different genres in different countries – the popularity of country music in Australia, for example.
Why did you choose to dedicate a chapter to the classical music industry?
I have highlighted the classical industry to show how that has changed and pushed itself into the mainstream over the years. Marius Carboni, who wrote this chapter, had already done a lot of research into classical music labels.  When the Nigel Kennedy
Vivaldi: The
Four Seasons
album came out, it signified a change – he was a young guy who had a punky image and brought classical music into the mainstream. If it had been someone with a more traditional image it wouldn't have had the same effect.  From then on the marketing and image of classical music changed, and more young people began to take greater interest.
If someone could take three things from the book, what would those be?
Firstly, a holistic understanding of the music industry.  Understanding clearly where everything sits can get very complex. Secondly, I would hope that it helps them to figure out what they want to do, and where to focus their energies and talents. Lastly, they should ask themselves "What skills do I have to offer the industry?"  So many young people say they are passionate about music, which is great, but they don't say what they can bring to the industry.  If they can assess their skills and make sure they are relevant, it would make the industry a better place.
The Music Industry Handbook by Paul Rutter was published by Routledge in May 2011.
For more information please visit: www.routledge.com/9780415586818
RRP: £24.99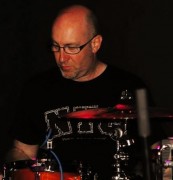 Paul Rutter is Principal Lecturer and Programme Group Leader, Popular Music, at Southampton Solent University.
Fancy a copy of the Music Industry Handbook?  We've got one to give away.
Enter our prize draw