PRS Foundation is UK's leading funder of new music and talent development. Investing in the future of music by supporting talent development across the UK with crucial and timely grant support, PRS Foundation enables songwriters and composers of all backgrounds to realise their potential create exceptional new music and reach audiences across the world.
Elizabeth Sills joined PRS Foundation in 2016 and works across the Open Fund and Women Make Music funding schemes, as well as Musician in Residence Programmes. Elizabeth has a broad range of experience in talent development and grant management from previous roles including with Help Musicians UK.
If you're thinking of applying for PRS Foundation funding, be sure to check out Elizabeth's top tips below.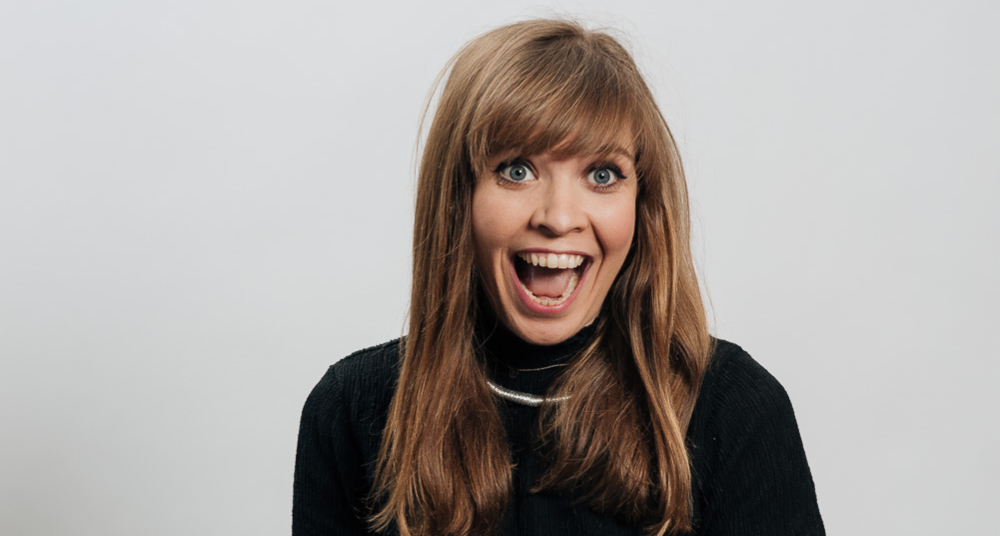 First things first, it's important to make sure that you are applying to the right fund. Check the criteria and make sure that you are eligible for what you're applying for.
At the moment, our Open Fund and Women Make Music schemes are open for application with a deadline of 12 February. These funds run three times a year, so it you are not ready for this round check out our next deadline.
The Open Fund for Organisations offers up to £10,000 to support new music projects led by promoters, talent development organisations, venues, festivals and large performance groups over 12 people.
The Open Fund for Music Creators offers up to £5,000 to support the development of talented music creators (songwriters, composers and producers) of all genres and backgrounds at different stages of their career.
Women Make Music offers up to £5,000 in targeted support for the development of outstanding women, trans and non binary songwriters and composers of all genres and backgrounds at different stages of their career.
Now you've chosen your grant, here's some advice...
The Open Fund and Women Make Music focus on development project grants and support things such as commissioning, recording, touring, writing time, and rehearsal and development space. With these funds, we are unable to support marketing costs, unless they are part of a wider campaign involving live and or recorded music.


Before you start your application we recommend that you look at the eligibility criteria. Music creators must be based in the UK and the funding must be for the creation, performance or recording of new music. Find out more.


If you are applying for a live or virtual performance, think about the longevity of the work. We do not fund one off live performances, so include details for recording or extra performances that relate to this activity.


The application is designed have limited word counts, so we recommend that you express how this project will develop the music creators involved and take them to the next step and why now is the right time. That 'next step' could be developing their audiences, having a specific recording pushing them forward to more live touring, time to develop new work or collaborating with other artists.

A list of our grantees is available on our

website. It can be useful to see what things have been funded in the past when applying for your own project.


We have now designed the application so that you can apply in writing or by video, so use which one works best for you.


As part of the application we will ask you to submit two examples of your music. Our advice would be to use the best and most relevant music example you have and do not use anything that is over 18 months old.


We use independent advisors to help us assess multiple applications. We recommend that you make sure that all the information you would like advisors to see is on your application and that you do not rely on them looking up information about you.


Do not rush your application, note the deadlines and if possible have another person read over it before you submit.


Our applications include project budgets so make sure that the budget balances and makes sense. The expenditure and income of the project must equal the same. We would also advise for you to break down the budget costs in the description line.


Please include the amount that you are applying for within the budget and put in other forms of income as PRS Foundation cannot fund the 100 percent of the costs of projects. We also advise that you apply for other funding that is available for you. Applying for other grants will not affect your application, but please make sure that it doesn't seem as though you can do the project without our funding!


PRS Foundation cannot fund retrospective projects, so make sure that your activity happens after the decision date. It takes 10 weeks to assess the Open Fund and Women Make music so if you are applying for this deadline, your project should take place after 23 April 2021.


We understand the impact COVID-19 has had on music creators and organisations who support talent development, so we are flexible on what we can fund at this current time and will accept applications for digital engagement, and socially distanced activity if it fits within the government guidelines at the time.


We hope that these tips are useful. The process is competitive and there is around a one in 12 chance of being successful. We do provide feedback so if you are unsuccessful please do phone in on a feedback day and chat to our team, it may be useful for future applications.
Good luck!