Instagram is fast becoming the de facto social media platform for music-makers to share their work, communicate with fans and give behind-the-scenes access into their daily lives. Rhian Jones finds out how they can make the most of what the site has to offer.

From DJ Khaled's airplane etiquette to Selena Gomez doing movie night and Justin Bieber's baby photos… Instagram has broken down the barrier between artist and fan in a big way. Over the last few years, the photo and video sharing site has rocketed to 800 million monthly active users, becoming one of the biggest social media platforms around, and a key promotional tool for the music industry. That's thanks in part to its Stories and Live features, which offer behind-the-scenes access to the daily lives of today's biggest stars.

'Instagram has given artists a whole new way to put themselves in the public eye, and they love it as a way to share their creativity and build a personal connection with fans from around the world,' Lauren Wirtzer Seawood, who is head of music partnerships at Instagram, says. 'By nature, artists are over-thinkers of the creative content that they're putting out into the world, but features like Stories give them the opportunity to share behind-the-scenes moments that previously would have been lost to fans.'

Instagram best practice

So how can you make the most of what Instagram has to offer? British singer, songwriter and producer Shakka (pictured below), who has nearly 40,000 followers on the platform, says the best approach is to 'find out what you're good at, and what you like about life, and share it with the world in the most entertaining way that you can.' He continues: 'I use Instagram to give fans a deeper insight into what inspires me. If I think something is sick in music, movies or life, I'll share it.'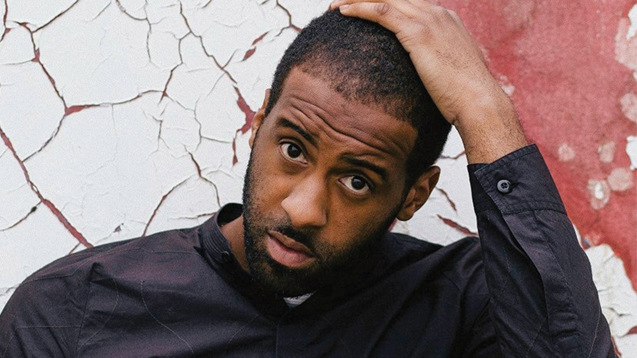 Alongside photos, motivational stories, behind-the-scenes videos and tour updates, one of Shakka's most innovative ways of using Instagram is through the creative concept #TribeTuesdays. In one hour, he writes, sings and produces a song live on Instagram, asking followers to contribute with beats, lyrics, visuals or animation. Shakka then collates the results and records the songs on Live, before distributing the content on Stories. Lauren explains: 'This brings fans into the creative process, engaging directly with them in a fun and creative way, before actually generating content that they contributed to. It produces great work and the fans feel valued as a result, so it's a win-win!'
Web-savvy singer-songwriter Hannah Trigwell (top picture), who scored a number one song in Vietnam after uploading tracks to Youtube, generally posts on Instagram every day. The Leeds-based former busker finds that followers prefer posts that are accompanied by a caption telling the story of an image, and giving insight into what she's thinking or feeling at the time.
She adds: 'I used to have a recurring theme of using high contrast, super sharp and quite dark filters, but I've realised the content that
works
best for me is stuff that is real and not overly edited, unless it's artwork.' Hannah has a similarly unpolished approach to Stories, which only last online for 24 hours, and are used to showcase her daily life. Through Live she performs new songs for fans in South East Asia who don't to see her on tour as often as those in the UK.
Hannah's main piece of advice is to post regularly and authentically. 'Don't wait because you're scared of what people will think or say,' she says. 'I think people overthink it a lot, and end up creating something that's a bit forced and fake. Obviously branding is important, and you can do different things to bring that through in your posts, but what connects the most is the stuff that's real.'
Engagement can be created by asking genuine questions on posts and replying to the comments that fans respond with. Hannah adds: 'I love talking to my followers and find that it creates a deeper connection between musician and fan. You're wasting your post's potential for engagement if you don't reply to comments that you get.'
Quality not quantity
For artists who don't have time or the inspiration to find things to post regularly, Dan Lee, who is digital marketing manager at Deviate Digital, suggests spending some time gathering a bank of content that can be published over a few months, interspersed with real-time posting. He says: 'We often have our artists out on a full day's content collection. Get a photographer and videographer and make some plans on where and what you'll shoot, take a load of outfit changes if you're in shot, and create as much content as possible to have ready. You can also use this as a brand endorsement exercise if your life, music and style is affiliated with certain brands.'
When planning what to post, Darren Hemmings, who is managing director of digital marketing consultancy Motive Unknown, agrees with Hannah that authenticity is important, but says the focus should be on quality, not quantity. Examples of videos that are likely to create engagement include those filmed while on the road, pieces to camera… and compelling adventures while lost at sea. 'It's all about posting things that fans want to see,' he says. 'Nobody cares about something filmed while on the bus with a view of a coach seat, but there are fans in America who want to see what Paris looks like, for example. And if you deliver great things, it will go viral.
'At one point, DJ Khaled was on Snapchat filming himself lost on a jet ski —he'd sailed away from the shore and couldn't work out where he was. Instead of phoning the police like any normal human, he was using Snapchat like, "I don't know where I am!" It was a train wreck, but very compelling to watch. So, looking and seeing what people respond to helps. I hate to see someone doggedly trying to post loads of rubbish video just to tick the video box, it doesn't work. Content first every time.'
Instagram don'ts
How about what not to do? Dan offers a number of tips for how musicians can avoid making the Instagram marketing no-nos he regularly sees. Firstly: hashtag spam. 'Hashtags and locations can be a powerful way to help users find your posts and have them surface in other relevant feeds, but use these tools wisely,' he says. 'Keep them relevant and do some research to find which ones will benefit the post most. Too many hashtags can make posts feel inauthentic and irrelevant ones make you look stupid. Take some time to think about what tags are best.'
Too much text on image and video posts, and content that's been duplicated from elsewhere, also isn't a good idea. Lee adds: 'Just like Facebook, Instagram's algorithm won't respond well to this and it makes your profile look shoddy. If you don't know what to post, play with the creative tools like boomerang, polling stickers/sliders, GIFs and face filters in Stories.'
Excessive use of capital letters and exclamation marks are also among Dan's pet peeves, as are low-resolution images and videos, mobile unfriendly formats (film in vertical only) and external links that appear in URL form.
He explains: 'Every link should be wrapped, not only for retargeting and analysis purposes, but also to cover your back if anything needs tweaking after posting. For important posts that need links, point fans to your call to action on your profile, like "link in bio", or add a swipe up link in Stories. Oh, and update your profile link before posting, of course.' When it comes to converting new followers into fans, British band Pretty Vicious (pictured below) say artists have to make it as easy as possible for them to check out your music. They recommend having a smart link on profiles directing people to a platform of choice, either in the bio or within a highlighted Story.
Money, money, money
When it comes to monetisation, the UK rollout of clickable tags within images in March was 'a massive tipping point' for artists being able to use Instagram as a revenue generating platform, says Darren. The feature means artists can post an image of things like merchandise, box sets or tickets, which display a pop-up price and drive people through to purchase using links — activity which is managed via a business account (anyone can open one of those for free on the website). In addition, swipe-up links in Stories, which can show larger pieces of content, like longer-form video, and direct to new music, can also be used to direct fans to online stores.
However, Dan offers a word of warning for sales practice on Instagram: 'Hard selling and forceful or blatant advertising posts will fall flat on their face,' he says. 'Your fans should know you and they will see these a mile off. If you want to point fans in certain direction, combine some personal content with a subtle call to action. Grab their interest first and then dangle the carrot.'
Instagram parent Facebook has recently signed a string of licensing deals with major music companies, including ICE (the first licensing hub to licence Facebook), for the use of music in user videos and new social features on Facebook, Instagram, Oculus and Messenger. It means
PRS for Music
members have the potential to earn royalties when their music is used on Instagram. Darren predicts the deals will mean more use of music in user-generated content, which will contribute to the viral growth of tracks and artists. 'It could potentially help level the playing field, where songs people haven't ever heard of could go viral,' he says. 'It could be a phenomenal extra tool at fans disposal to spread the word about great music.'
To learn more about
PRS for Music
's online licensing and processing venture, ICE, visit 
iceservices.com
This feature appears in the latest issue of M magazine, M68, coming soon...