Forty years after The Ramones first crashed London, Mark Paytress chats to punk's instigators and inheritors to learn why artistic anarchy still looms large in British music.

'I was in my bedroom writing Oh Shit,' says Buzzcocks' frontman Pete Shelley, 'and I was still singing it when I went down to the kitchen to make a cup of tea. Mum was doing some ironing, and she said, "Do you have to swear?" I said, "Yes, mother, I do."'

The odd profanity could take you a long way back in 1976. When the Sex Pistols let a few rude words slip out on Thames TV's Today show on 1 December, they became public enemy number one, instantly denounced as 'the nightmare of British culture'. Yet despite repeated attacks in the daily papers, live music bans across the country and plenty of sniggering in the rock press, punk-rock flourished.

Four decades on, the nightmare continues. Punk. London: 40 Years of Challenging Convention celebrates its history, influence and legacy via a series of events in the city where rock's most notorious and enduring rebellion began. And it's not just about music; it never was. Punk triggered a cultural upheaval that encompassed art, fashion, photography, design and literature, all of which are being explored throughout the year-long programme.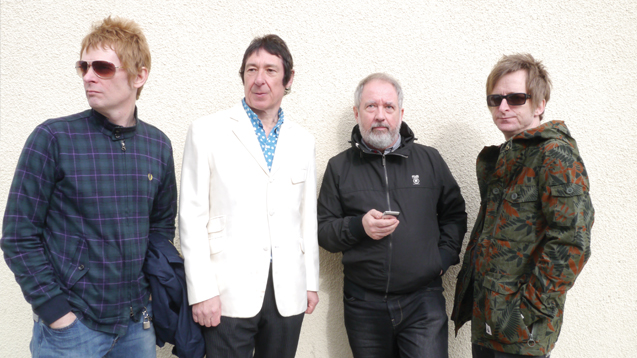 Today, instead of heated questions being asked in Parliament, the establishment is getting right behind it. 'Punk is as iconic to Britain as Stonehenge and Tower Bridge,' says Stuart Hobley, Head of the Heritage Lottery Fund, a key patron of programme. Many might find that baffling.
Punk is as iconic to Britain as Stonehenge and Tower Bridge.
Punx Not Dead
'I'm actually sick of the word,' says Pauline Murray from Penetration, whose 1977 debut 45
Don't Dictate
was as thrilling and defiantly punk as any that year. 'It's so overused that it's become virtually meaningless.'
From the start, the word was contentious.
Siouxsie Sioux
, one of the Bromley contingent of early Sex Pistols followers, has always hated it. 'If anyone even thought of describing [the Banshees] as a punk band, we would scream denials at them,' she once told me. By the end of the decade, post-punk shapeshifters (such as PiL and Joy Division) and 'Punx Not Dead' traditionalists (The Exploited, Discharge) were two widely opposing wings. Since then, everything from rap, grunge, poetry, football and grime has been called 'the new punk'.
More recently, the word is back in vogue, used for and by a new generation of bands who have emerged both in London and nationwide. Among the most notable, together with Savages, Slaves and Eagulls, are Nottingham-based duo
Sleaford Mods
.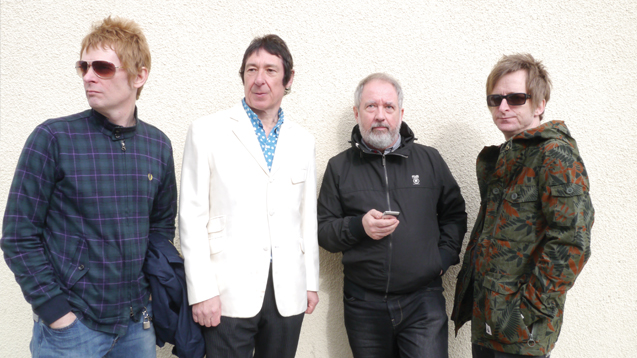 'Punk's like hip-hop,' says Mods' chief ranter Jason Williamson, 'kinda something outta nothing. When I listen back to the original stuff, it's the raucousness, the anger. It just sounds awake, alert.' But he wouldn't define himself as a punk. 'No, cos a lot of it's shit.' Asked how he can tell the difference, he says, 'the conviction. You just know.'
Punk is not about a sound.

It's an attitude.
Black swan
Last year, Sleaford Mods played a few shows with The Pop Group, a militant late seventies' punk-funk outfit who weren't shy about throwing art and politics into the mix. 'Jeremy Corbyn is punk,' says frontman and provocateur Mark Stewart, 'because punk is not about a sound. It's an attitude. It's about not taking any crap. It's about being energised, striking a defiant pose so you can take on the world.'
Bad Breeding, a new quartet from Stevenage, have been described as 'the best new punk band in Britain' and for good reason. They have the intensity of early Buzzcocks, the anonymity of Wire, the blind rage of Angelic Upstarts and, best of all, the bravery to make all that sound compelling and contemporary. They also believe strongly in punk's social conscience.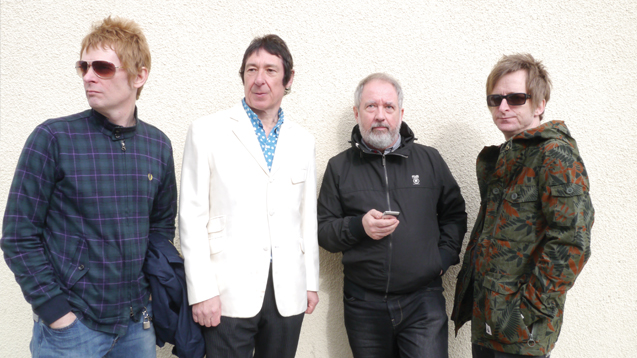 'Of course punk's still relevant,' insists singer Chris Dodd, though wary that the word can conjure up 'a hackneyed mental picture of shite haircuts and mindless posturing. It's one of the few remaining areas where people [can] stand up for themselves.' And he believes there's still plenty to get angry about. 'We live in an age where morality and decency come second to greed and self-interest. I doubt that has changed much since the first wave of punk 40 years ago. The struggle is very much the same.'

Pauline Murray agrees. 'Punk opened my eyes to many things, especially politics. It shone a light on so many different areas of life.' But she sees little comparison between punk in 1976 and 2016. 'It wasn't learnt. It was a black swan played by outsiders that mainstream people hated. We were young. We hated the past. It was quite moral like that. It was all about moving forward.'

Stiff competition

When EMI found itself £40,000 out of pocket after a brief liaison with the Sex Pistols, and art-punk industrial originators Throbbing Gristle gleefully declared 'rock is for arse lickers', the music industry kept punk at arm's length for months. It was an independent label, Stiff, that first took the plunge, releasing The Damned's New Rose in October 1976, a month before the Pistols' debut.

'If punk changed anything, it was probably the rise of the independent record label,' says Pete Shelley. Buzzcocks released their debut Spiral Scratch EP on their own self-financed New Hormones imprint.

With the majors slow on the uptake, and many punk-inspired acts opposed to them on ideological grounds, the late seventies witnessed an explosion of independently released music. 'A lot of it was the most uncommercial form of music you could imagine,' says Pete. 'And the more you zoomed in, the more you realised just how different everyone was. The Pistols were different to Buzzcocks, who were different from The Slits and Subway Sect.' But you knew it was all part of the movement. It was punk.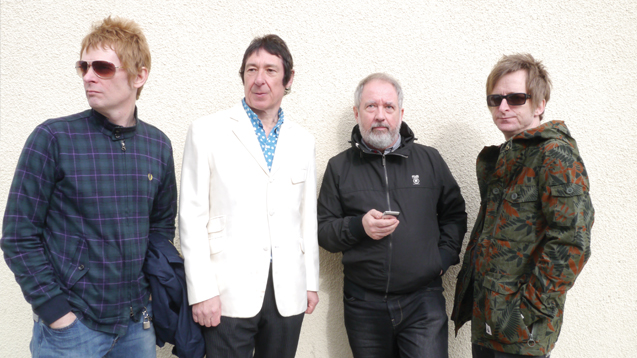 Pauline Murray believes that punk was short circuited by the majors when they finally came to their senses and realised it offered a lifeline for a stagnant music business. 'It was hijacked when everybody got signed up. The [major] record companies used the energy of the original bands, then took on other acts who used punk for their own ends.' By the end of the decade, the 'flowering of punk', as she calls it, was wilting.
'Once you're in the system, it's like a machine. It all turns out the same way. But at the same time, had it not gone through the system it probably would have faded and died.'
It never did. Like Picasso, it slowly lost its shock value. Periodically, it has returned in various new guises – hardcore, Riot Grrrl, the post-punk revival of the new millennium. Leading lights The Strokes had rock superstardom in their sights. But Riot Grrrl acts like Bikini Kill and Huggy Bear were so committed to 'the cause' that they failed to reach the audience they deserved.
Of course punk is still relevant… it's one of the few remaining
areas where people can stand up for themselves.
Cultural catalyst
Sauna Youth
, based in London, revel in the kind of contradictions posed by punk. 'We don't think punk ever had a manifesto [and] that's why we like it so much,' they say. Invoking the word can be 'a way of communicating quickly certain ideas and things we associate with'; 'it can be used to describe anything that pisses anyone else off'; and, ultimately, 'it can be anything you want it to be.'
Unlike the post-punk acts of a decade ago, Sauna Youth and Bad Breeding are both committed to the idea of new punk as a channel for alternative, often rarely heard voices. 'There's a wonderful sense of vitality, humour and absolute conviction in DIY communities that you cannot get anywhere else,' says Chris Dodd.
Sauna Youth describe the current UK punk scene as 'an incredibly motivating and inspiring place to be. The bands and labels are some of the best in the world, and there's a huge emphasis on destroying the embarrassingly commonplace sight of all-male, white, heterosexual, able-bodied bands that proliferate.'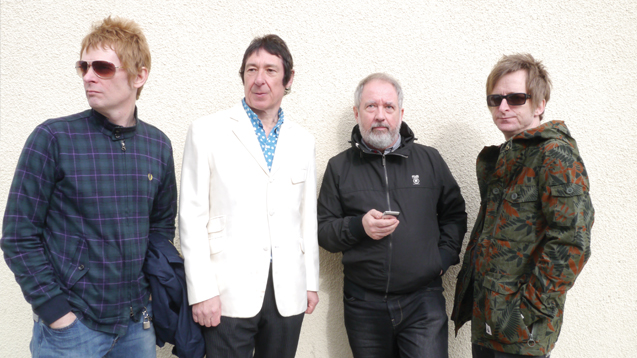 Meanwhile, Sleaford Mods are on the cusp of signing a major-backed deal. 'When Slaves signed to Sony, they completely changed,' says Jason Williamson. 'We're not gonna do that. But I've got to a point now where I wouldn't mind somebody else coming in with a view, saying, "well, what about that?" As an artist, I think that's important too. You can stay in your room on your own too long sometimes.'
The power of punk is the power of hope.
Mark Stewart, who cites
PRS for Music
as one of the industry's good guys ('those publishing payments were all some of the original punk bands ever got,' he says approvingly), is ever optimistic. 'Don't demolish it,' he says. 'Revivals might be a bit like necrophilia, but to me, the power of punk is the power of hope. A kid anywhere in the world can pick up a broken Korean PlayStation and make incredible music for 20 quid.'
Pauline Murray's fear is that any positive gains made by punk have been more than cancelled out by establishment forces. 'They've got it all,' she says. 'They've got everybody's money, all the technology. The music colleges teach students how to make genre songs to backing tracks. There's no room for experimentation. Record labels rarely ever pay for demos now. You've got to be able to afford to pay for them yourself. I can't see any revolution happening in music again. It'll take shortages in supermarkets for that to happen.'
Meanwhile, Pete Shelley's already out there on the Buzzcocks 40 tour. 'Hopefully it'll not be as a sterile as a museum!' he jokes. 'It's still got the excitement and incitement, the songs are still fun to play and the audience love it. It's a happy ending.'
This feature appeared in the latest print issue of M magazine,
M59
.