'We actually think it's going to be one of the main revenue streams that are left, especially as artists can still make a lot of money that isn't diluted.' Says Tersha Willis, co-founder, Terrible Merch.

Last week the inaugural AIM Connected conference took place in London.

The Association of Independent Music's (AIM) flagship event offered insight into the future of the digital world, and combined AIM's Indie-Con, Music Connected and Women in Music events.

The new combined conference explored the themes of business, tech and people over three days with 150-plus speakers.

M were there to capture the action, and this is what we learnt…

ALTERNATIVE STRATEGIES FOR BREAKING AN ARTIST

The possibilities of sync…

Maya Kalev, UK and Europe label manager, Stones Throw Records: Well, I suppose the classic example is Aloe Black's I Need a Dollar, which was a major success and was the theme tune for a very big TV show. It can work at all levels of the business and it can reach a lot of different kinds of fans where you might not expect it.'

Tim Dellow, co-founder, Transgressive: 'It's quite an interesting question in sense that all of these alternative ways of breaking artists are kind of inherently linked to old ideas of selling out. We were talking this week about back in the seventies, the reaction from artists would have been pretty universally, "fuck off."'

Employing the 360° approach…

Livia Tortella, founder and chief executive officer, Black Box: 'Back in the day when 360° was very new, at Warner Brothers we embraced it as a key strategy. Mainly because, when every major label's fighting, doing the market share game, Warner Brothers was he smallest of the three, and he was very keen on us being an artist development company. In order to do that it was about really investing in artists, and the 360-model allowed us to do that. The two artists that really benefited from that early on were Paramore and Bruno Mars.

'What's really important now is that direct marketing to fans and knowing your audience and knowing who's going to buy in. Investing in creative content strategies, I think that's really important. Any label, small or large, can do that in their own way.'

Playing to the artist's strengths…

Maya: 'Sometimes it's a case of helping the artist find what their strengths are or taking a look at the artist as a whole and seeing what aspect of how they communicate with fans and how they get their music out there, is something you want to invest in for example.

'An artist may have a huge Instagram following, and you may want to out your resources into that. Some artists might just need to tour four times a year, so you put your resources into that. I think it's about working with the artists strengths rather than trying to do the same thing for each one. It won't work if you do that.

Alex Wall, marketing manager: 'You're looking at the values that your artist has, and a band like Muse there is clearly a technology synchronisation going on there. There's a lot of interest on the band's side, so we've always tried to lift that as something to offer back to the fans. It's not always necessarily monetising, it's an intangible thing you try and reward people with and have fun with. It's important that everybody does have fun.'

Tim: 'I remember working with Alex on the first two Pulled Apart By Horses albums, and for them for example there were two artists in the band. So, for one set of seven inches they hand drew each of the cover versions, which was a really good generator of income on the merch desk from them. It was a fun thing, it was a talking point. We pitched it as a news story to art blogs and got the band's music in a different place to normal.'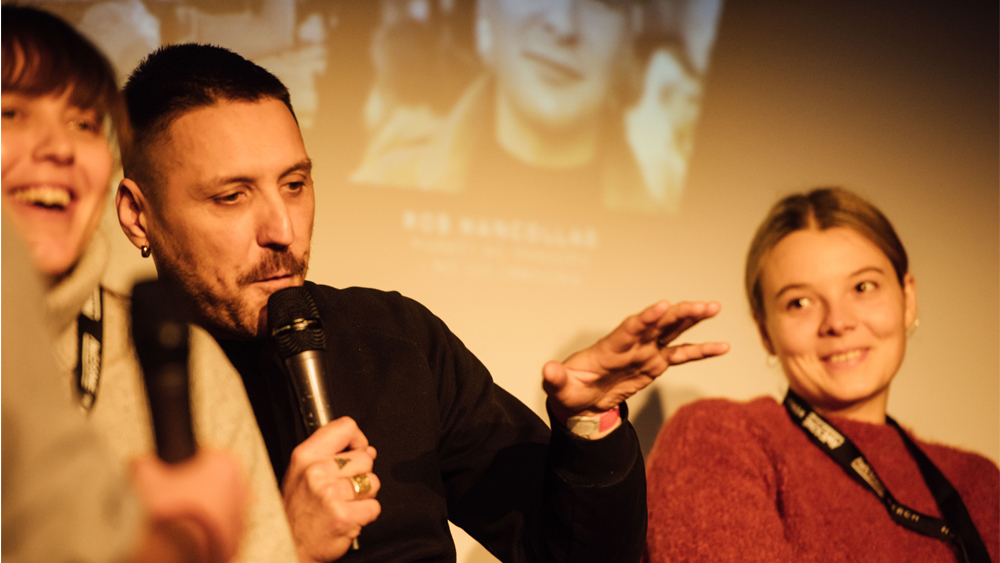 MAXIMISING PHYSICAL POTENTIAL VIA EXPERIMENTAL MEANSPhysical product is still holding its own…
Dave Grinnell, senior marketing manager, AllPoints UK/Believe: 'From our perspective people still want physical product. They're aware of
streaming
, but the holy grail for them is still being able to hold it in their hands.'
Nina Parnaby, chief operating officer, ie:music: 'It's all about creativity, holding it in your hand, it's all about the branded self. It's very rare that I have a client come and say, "let's focus on streaming alone." It's all about the physical product and being able to show their creativity through that, irrespective of how much money that costs.
'Our biggest artist still, in the last campaign, 80 percent was physical which is shocking in this day and age, in a good way. Maybe he is unique, I don't know. We do find that maybe it's to do with his fanbase being, and I don't mean anything by this, but 30 plus to 50, women of a certain age. They still tend to want to hold his album in their hands.'
Ben Monaghan, UK event manager, Rough Trade: 'I'm totally biased because I work for a record store. I think both can work in parallel and have to work in parallel.'
The in-store event is a unique experience and selling point...
Ben: 'It offers those physical sales. It's not always guaranteed, depends on the artist and the record. But more than anything it gives a unique experience to the fan that I don't think digital can rival. It's a fans opportunity to meet the artist, get their record signed and see a live show. Whether it's the full band version or a stripped-down version, or a Q&A with an artist, hopefully, it offers a unique connection with the artists.'
Merch is an important revenue stream…
Tersha Willis, co-founder, Terrible Merch: 'Managers love advances and most merch companies will give an advance because they'll make a lot more money that way. We encourage them to build a business before they're at the stage where they have to take an advance.
'We actually think it's going to be one of the main revenue streams that are left, especially as artists can still make a lot of money that isn't diluted.
'I don't encourage people putting dates on things. Unless you're doing it like Frank Ocean style, it's hardly ever going to pay off. Unless it's a small amount of posters in limited numbers. Anyone that's like, 'we want to put tour dates on the back of 300 t-shirts,' we're like, "no."'
Bundles are a winner…
Nina: 'What we find is, we need to make a connection with the fans. Once the fans make that initial connection, we're in basically. Then it's to do with bundling, unique bundling. To go back to the topic, it's "can we get them to buy a physical product?" It doesn't necessarily have to be a t-shirt, but a quality merchandise opportunity.'
Dave: 'I worked on a record by Orbital that came out last year that had a very strong pre-order campaign ahead of the release date. Talking about bundling, we were putting together the LP, the CD, and various different things, and people would buy multiple copies of the album just to have everything that was different, so I think there are good opportunities there.
'Less and less will I take out adds in magazines or anything physical like that. We're driving most of our physical or digital sales via Instagram or Facebook.'
Signed merch sells…
Dave: 'Another key thing is having a lot of signed stuff. It certainly helps drive and make that connection you were talking about.'
Nina: 'We do know that the fan will pay for something that is signed and if you do it correctly, they will pay a premium for it. I did a direct to fan campaign, not too long ago. Essentially, I would say a third of all physical sales were deluxe, and that deluxe version included a signed copy of the album.
'That for us is a really crucial way of going into the black. Again, through ticketing we find that platinum tickets sell out quicker. I know there's less available, but it's still shocking how much people will pay to be that one step closer to the artists.
HOW TO BREAK THE TOP FIVE AS AN UNDERDOG: AN IDLES CASE STUDY

Despite some early misgivings, early faith in Idles paid off…

Natasha Bent, booking agent, CODA Agency: 'I'll put my hands up, early on Mark would play me this music, and I was like, 'there isn't a place for it.' There was feedback that they were too old, you can imagine, it's too punk, it's too loud. If there's one thing that's kept Idles going, it's Mark's unwavering, 'these guys are going to be the biggest band' and never lost faith.'

Mark Bent, owner and director, Mother Artist Management: 'My pitch, and it's not really a pitch, just something I really, really believed; Idles are gonna be the band of our generation. They're gonna be like the Nirvana, the Sex Pistols, the Rage Against the Machine of our generation. All through the years everyone was just looking at me like I was fucking crazy.'

Start small, but have ambition…

Natasha: 'I don't think you necessarily need a team early on. If you do it too early, it can get lost. So Mark and I took advantage of the fact that it's a small team. We didn't have to be beholden to a label or anyone. What do we want to do? Lets set an 18-month strategy for ourselves.

'The main conclusion that we reached was to not focus on UK alone. That's a mistake. Are the band willing to tour, sleep on friends' floors, keep it cheap? Yes.'

Being an all-round good egg takes you a long way…

Natasha: 'Promoters were emailing back going, 'best band ever, so lovely, what can we do?' There's something to be said for being respectful and nice when you're on the road. It's not only about being a great band but about how you treat people. There are thousands of bands now, and I think Idles are just some of the nicest boys around'

Make a statement…

Jeff Bell, EU label manager, Partisan Records: 'The top five element of this campaign was never about the units, or the sales element, it was about what a statement a punk band from Bristol getting a top five album would make. What other opportunities would come from that, how many heads it would turn. All these things we're talking about have a cultural, and sometimes commercial, relevance.'

Know your audience…

Ellie Rumbold, international product manager, Partisan Records: 'We knew it was going to be a very product heavy campaign. We did a few different formats, but we did an initial pressing of pink LPs, a beautiful pale pink one LP package. We did 6000 units initially for the UK for that. We also did a Rough Trade exclusive LP orange vinyl.

'Going back to the deluxe LP that we did, it had interchangeable artwork. It had prints where you could change the artwork with a die cut sleeve. There was a piece of artwork for each track on the record, plus two bonus tracks that didn't make the record. So, 14 pieces of art in total. Joe had commissioned friends of his, whether it be musicians, his girlfriend, fans, to create a piece of art for each track. So, by the time we got to August Joe presented this idea about making an actual exhibition in London.'

'We put the exhibition on in Hoxton, and we had it running for three days. It was an amazing thing to create a world for the deluxe package to live in.'

The final push..

Jeff: 'Release day, August 31st, we kicked off the week at 5000 pre-orders. We still had a lot of worked to do by this point. At that point, every day, we were looking at what stores still had stock available. The band would post about it, then all of a sudden another 80 units would fly out the door. We sent 20 random LPs to their D to C and they posted about it, and they'd disappear.

'We were ratcheting up these units one at a time. Obviously, the in-stores played a big part in that week, two a day. We were running extensive outdoor campaigns at this point, billboards in London and regionally. Ads on the Tube. On the Saturday morning, if it wasn't for a surprise Eminem album, Joy [as an Act of Resistance] would have been the number one record in the first midweeks.'

An alternative approach to streaming…

Jeff: 'In a nutshell, it was avoiding the big playlists, New Music Friday and that sort of thing, because punk music in general has a very high skip rate. So we were targeting the more niche playlists where people were going to those playlists to listen to a band like Idles, they save it to their library, they wouldn't skip, they'd repeat listen and they share it, and that in turn boosted the algorithm. That took Idles, from the start of the campaign it was 60,000 monthly listeners, by the time it came out it was 650,000.'

Photo Credit: Jennifer Mccord @jrcmccord