Charlotte Gardner explores how niche musical genres – particularly classical – can make the most of the streaming revolution…
To stream or not to stream? That is the question. Or at least it has been the question if you happen to be a creator of music within a niche genre such as classical, but are not a major record label.
We all know the issues. Firstly there's the well-documented metadata concerns surrounding the music tagging systems of major services, which haven't been designed for anything more sophisticated than artist/song title/album. Then there's the call for fair remuneration, with the major streaming platforms paying the same for a 40-minute concerto as a three-minute pop song. Then there's the huge number of streams needed in order to generate any serious revenue.
On the face of it streaming isn't yet even something the classical world needs to be worrying about either, because while the latest BPI market report shows that it now accounts for 36.4 percent of all UK music
consumption
, if you zoom in on classical, the figures shrink right back down again. Just look at the most-streamed classical artist, Ludovico Einaudi (pictured below); only 21 percent of his revenue is from streaming, compared to 34 percent for downloads and 45 percent for physical sales. Indeed, physical sales per se across classical are holding notably steady.
However read on, because the figures also indicate that streaming is slowly expanding music consumption. The IFPI's report in April showed a 5.9 percent rise in global music consumption in 2016. And ultimately that means more money in the pot for everyone. Remember too that classical downloads also had a slow beginning, but eventually grew to be the most lucrative source of income for many specialist labels.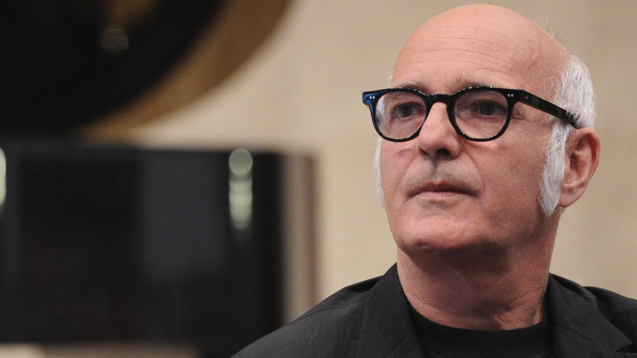 Profile raisers

Perhaps the biggest reason for composers and specialist labels to stay abreast of streaming, though, is that those who have embraced it have found it growing not only their profile, but also their earnings and live performances.

Take the experience of NMC Recordings, a label operating as a charity and entirely devoted to contemporary British composers. It launched its digital music-focused website, where you can stream and purchase recordings, back in 2009. The label also streams on the major commercial platforms – and the figures are impressive for a highly niche genre. Since 2010, it has received 8.8 million downloads and streams, 1.5 million in the last year alone. Furthermore, the label is consistently reaching both new audiences and younger listeners.

'While our mailing lists are predominantly over the age of 50, our Spotify audience is mostly aged between 25 and 59,' says the label's Executive Director Anne Rushton. 'Then there's our international streaming reach. On average 30 percent of listeners are from the UK, 30 percent from America, and 40 percent from the rest of the world.'

As a charity, NMC isn't trying to make a huge profit for itself, but the artists whose recordings it's streaming are financially benefitting, as demonstrated by the experience of contemporary classical composer Errollyn Wallen (pictured below). 'Last year I released my album Photography on NMC,' she explains. 'They streamed parts of it, which helped with sales and it went into the classical charts at number 17.'


Playlist power
It isn't just through a record label that a composer can make streaming work for them. Matthew Whiteside (pictured below) is a younger-generation composer and sound designer who writes concert, film and installation music with a meditative quality, often employing live electronics.
'I self-released an album a couple of years ago and made the decision to put it on pretty much everywhere,' he explains. 'After the first media reviews I did get some sales and streams, but then it just ticked along at a low level. So around 12 months ago I set up an artist page on Apple Music and started to experiment with playlisting, and it's made a huge difference. When I first released the album I was getting about 10 streams a week. Now it's up to over 700, sometimes over double that, and this is just on Apple Music.' By May this year, Matthew had already earned five percent more than the whole of the 2015 and 2016 period. Furthermore, he's also seen an increase in album sales.
So, how to build a tempting playlist? 'Certain themes do particularly well,' he says. 'For instance Music for Meditations; as some of my music fits that brief I compiled a playlist around that. Likewise, some of my music has been used in short films, so I built another one programming those
works
alongside more famous and regularly-searched film music.'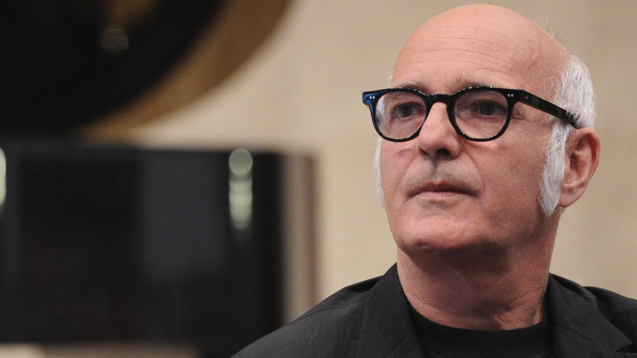 Self-serve
In fact, streaming is also finally a medium where it actually becomes advantageous to self-release rather than be signed to a label. This way, you get paid both the composer share of the per-stream revenue and the significantly larger label share.
Digital portfolio
As for where to build yourself an artist page, Spotify is the obvious choice in terms of sheer traffic. It has 50 million paid subscribers and has recently removed a previous stipulation whereby you needed 250 followers before being allowed access to its artist page-building function, Spotify Artists. A weakness, though, is that when you search for a track the results don't include the playlists the track features on, whereas with Apple Music they do.
Apple Music's page building service, Apple Music Connect, equally allows anyone to set up an artist page. Apple Music itself is also actively championing independent classical composers from the UK and elsewhere through its own weekly contemporary and alternative classical playlists, and by liaising with new composer collectives such as ListenPony.
Furthermore, while paid subscriber figures put Spotify on 50 million in comparison to Apple Music's 27 million, all may not be as it first seems. In March the Verto Index (which analyses streaming patterns) reported Apple Music as having 40.7 million unique monthly users in February in comparison to Spotify's 30.4 million and Pandora's 32.6 million. SoundCloud came in at a respectable fifth at 25.7 million. Tidal on the other hand, often trumpeted for its high quality niche catalogue offering, didn't feature in the top 10 at all.
It seems that the best strategy of all would probably be to run a portfolio of artist pages across several streaming services, each one's offerings tailored to how the service's search algorithms work.
Lowbrow?
Still, what about the argument that slipping your music into click-bait playlists, and engaging with streaming per se, is somehow devaluing what should be a higher quality, more intellectually demanding highbrow genre?
'There's no point in writing music to keep it away from people,' argues Errollyn. 'My job as a composer is to communicate my ideas and reach as many people as would be interested in it.'
Interestingly, Errollyn has even found that on-demand video streaming, the side of streaming which can be a guaranteed money-loser because it often means no royalties, may sometimes work in a composer's favour.
'My opera
Anon
was commissioned by the Welsh National Opera,' she begins. 'When it was premiered in 2014 it had a fairly short run. It was then taken up by the new opera company Tête à Tête who have a policy of filming every work they put on, then making it available indefinitely afterwards on their website. In my case, this led to Peabody Opera House in Missouri seeing rather than just hearing
Anon
, and thus being convinced to perform it themselves.
'Their brand new production premiered in February and they'll perform it again later this year, meaning that it's going to get another twelve performances. That's major for a new opera. So that on-demand streaming has given my work a massive lease of life and taken it to a whole other country.'
What Errollyn does caution, though, is to be aware of what you're agreeing to when you sign a contract for a performance. 'Many organisations will take it for granted that you'll just give over all your rights for your music to be used in whatever way, and this does always have a cost implication,' she explains. 'Streaming brings you work to the attention of everybody, but you shouldn't automatically give the streaming rights away.'
Nor, it seems, should those creating music within niche genres automatically ignore this brave new digital world.
This feature appears in the M64 print edition of M magazine.