There's no doubt sync has become an increasingly important income stream for songwriters and composers over recent years.

The sector is booming with evolving opportunities from gaming to new media, user generated content and beyond – but it's also oversaturated in terms of the musical talent trying to break into it.

So, how do you get your foot in the door, and once in, what's the best way to tackle a tricky brief? Are there any legal considerations you should bear in mind, and what makes a track 'syncable'?

Here, Roy Lidstone-Jackson (pictured below), chief executive of leading UK sync agency A&GSync, offers his top tips and insights from years working in this creative seam of the music industry…

What are the basic steps of receiving and fulfilling a sync brief?

We receive around 50 briefs a week, including TV commercials, trailers and film/TV spots. The detail of the briefs vary considerably. Some have fine details, very specific needs; some are more vague and seeking a vibe, and/or our creative suggestions.

Briefs can also vary due to factors such as territory, brand, term, and budgets. The smaller the budget, the more limited it may be to find a suitable song as this depends on the market value of the song and artist.

The same applies to composers working to brief; we decide if the fee is viable for the use and work needed. Number one rule: unless asked for, artists should not try and write to a 'sync', just write great songs! Then the right opportunity will come. It's a massively over-saturated marketplace; there are no defined right ways to sync, no matter how good the writer is. It's rare that commercials (unless major title), films/TV are written with the song in mind; most times it's an afterthought or there's a 'temp' track, which will need to be replaced due to budgets or artist non-clearance use.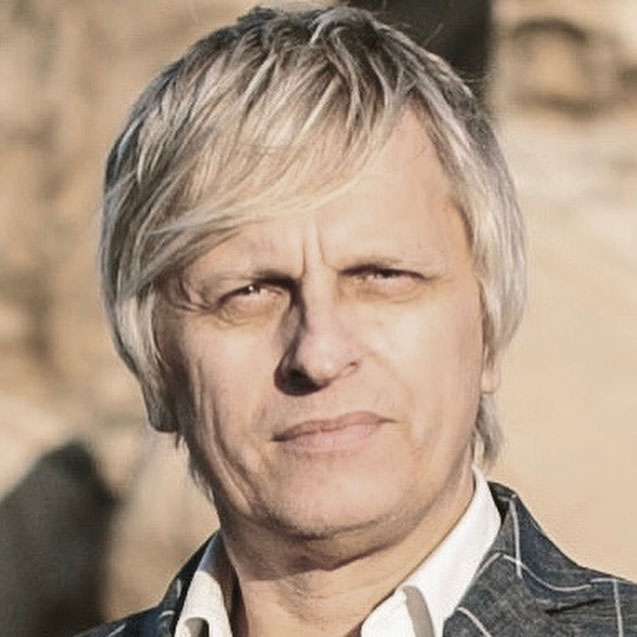 How do you A&R for talent? Old school scouting or online
discovery/submissions?
It's all about how good the song is, the quality of production, etc. Live is a bonus but we don't place songs because the band is good live. However, the more 'story' there is, the better. Due to massive competition, if the act has a story, good stats, press, etc, this all helps in getting the attention of the brand, agency, studios, supervisors.
Do you welcome writers submitting material directly?
As an agency, we welcome artists sending us their material for consideration for us to represent, beyond that, submissions are for supervisors to consider. The idea that artists can regularly communicate with supervisors, ad agencies, etc, isn't practical. We do this 24/7 and have global relationships so our need is to represent great artists, writers, labels, etc, and use our relationship to present, pitch, market and target. Some supervisors get more sent to them than major labels and you need to know what they're working on, whats suits your music, etc.
Once a writer/artist is on your radar, how do you choose those you work with?
As an agency we're looking long-term and across the world for placements. Each territory can have its home market. Some we look purely at their recorded material, some we look at to do bespoke compositions, and we also look for top grade composers that can work to brief. It's not easy, it's a skill to work to brief, hence why a lot of agencies have 'go to' composers they like to work with.
Are there any legal considerations for writers approaching sync?
Absolutely, you need to be very clear who are the actual rights owners, who owns the masters, who are the publisher/s, do you have the right to clear the song, etc? Are there performers that need agreements? Is it under any union such as SAG?  Are there any samples that need to be cleared? Be sure you have instrumentals mastered, etc.
Do you have any advice for writers considering 'syncability' when writing general material, or should they just focus on writing quality tracks?
Focus on great songwriting, believable work, quality production. If it's a composer, then yes, look at what's working out there and bring your own skill and unique approach.
You work with global clients from brands to TV/film, and the video games market. Is there a difference in the kind of writers/composers you work with across the different mediums?
Some composers/produces have an across the board capability, skill, some specialise.  These media are different but there is crossover. One way we look at composers for is trailers - that is a specific approach as well.
Any tips for those aspiring to work specifically for TV/film/ads/gaming/interactive?
Study, understand your market, develop your skills, collaborate sometimes, produce a quality library of
works
. Find out who controls the music on the productions.
Has the huge trend for covers in sync reduced the potential work for new writers/commissioning new work?
There's a big market for covers and probably always will be, but it's a growth market in general - so many productions and more media options, so it's all part of the business. Great producers/artists can do covers for this use and benefit from the master sync fees.
The writing process can be solitary. Would you recommend writers/composers get out to network at events to discover opportunities?
Most industry festival business events have a huge sync sector, panels, etc. It's an opportunity to meet some supervisors and gain inside info. It's possible for writers to try and develop a network of supervisors and creatives globally, but that requires a huge amount of work and time. One of the benefits of working with a sync agency like A&GSync is having a dedicated skilled professional creative team that do this all the time and have developed and supplied those relationships worldwide.
A&GSync is an international award-winning sync agency, part of the A&G Music Group, based at Tileyard Studios. Its clients include global brands such as Toyota and TV shows like Homeland. Words: Emma Bartholomew