Tonight, we're bringing you some live music for your enjoyment, and you don't even have to leave your sofa – the show will be streamed right here on
M
, live, from 8:30pm.
We're teaming up with Metropolis Studios who are hosting Power Down at the Power House, a monthly showcase of the best new musical talent.  Over 80 new acts have appeared since its launch in June 09, many of whom have gone on to achieve great success.
Come back to this page at 8:30 to hear the performances.
The line-up:
MIDNIGHT BARBERS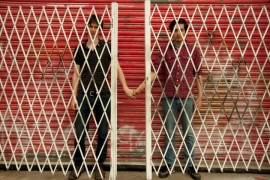 The Midnight Barbers are a 2 piece, raw energy, high impact, R&B influenced garage band with a bit of punk attitude. The band is Ben Rowntree – vocals/lead guitar and Jack Pepper – Drums, backing vocals who hail from Essex way. They have been best friends since the age of 12, and involved in music ever since. The Midnight Barbers were formed just under a year ago and have just recorded their first demo with an EP release to follow soon.
www.facebook.com/themidnightbarbers



THE LUCK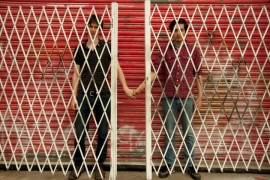 The Luck is the emerging acoustic duo of London-based brother and sister, Max and Esmay Luck. Currently launching their first EP, 'Bricks', for release later this autumn, The Luck bring a new sound to the table, working acoustic guitar into rich harmonies and haunting melodies.
www.theluckmusic.com




GOLDEN FABLE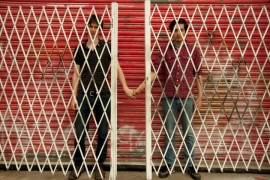 Golden Fable are Tim McIver and Rebecca Palin.
Their sound is made up of distinctive quirky beats and percussion with multi-layered synths, acoustic guitars and a choral vocal style, soaring to a crescendo of electric guitars and two voices.  Golden Fable have recently toured with The Miserable Rich and have been in session on BBC Radio One with Rob Da Bank. Taste shapers Jen Long, Bethan Elfyn, John Kennedy, Gideon Coe and Adam Walton have enthused about the "lush…beautiful…gorgeous" sound that is Golden Fable. Their second single, Always Golden, will be released on March 5th 2012 and a headline tour of the UK starts in February.
www.goldenfable.com


ROB GENTRY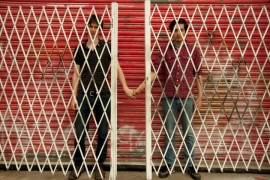 Occasionally covered in glitter but fingers always on a keyboard… Rob Gentry really isn't your average male singer. A multi-instrumentalist, producer and singer/songwriter, his sound is fresh and electric; channeling the likes of Bowie and Prince.
Passionate about music in every way, Rob Gentry offers something that is exciting but timeless sounding, melodic but a little bit dirty… His songs are infectious, filled with luscious chords, decisive synth bass and heavy beats.
www.robgentry.com


CHARLIE GREEN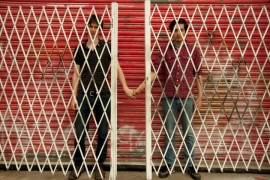 The stunning debut EP Release Me from Charlie Green was released this summer. The enchanting singer is currently promoting her new songs with a series of gigs across London and the UK. Charlie hails from Norfolk and has joined forces with songwriter/producer Richard Beadle and together they have produced a soulful, stirring series of pop classics, currently generating significant interest from the public. Charlie's voice has been compared to those of Adele, Norah Jones and Rumer.  Release Me was launched on 8 August 2011 at the Edinburgh Festival to sold out audiences over a series of shows. With her 4-piece band, she took the Edinburgh festival by storm and is following her debut appearance there with a series of London dates.
www.myspace.com/charliegreenreleaseme

If you want to see the acts in person - come along to:
Metropolis Studios
The Power House
70 Chiswick High Road
London W4 1SY
Nearest tube: Stamford Brook (District Line)

Doors open 6:30pm