OK, pop trivia buffs. Give me the connection, please, between the musical years of 1990 and 2009. A clue? It concerns the Bard of Woking.

The answer is that those are the only two years since the new wave was new, back in 1977, that Paul Weller has not figured in the British charts. Such astonishing consistency makes it too easy to underestimate how often, in that 35-year sequence, he has confounded the critics and continued to challenge himself to make vital, unexpected records. That's where his latest album Sonik Kicks comes in.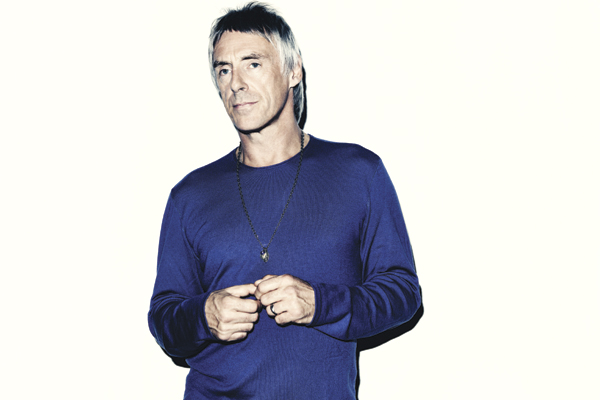 Twenty years since the former The Jam and Style Council frontman released his first, self-titled, solo studio album,
Sonik Kicks
is the eleventh, and it's the exhilarating sound of a soon-to-be 54-year-old who shows no signs of slowing down long enough to be consigned to the neutered role of national treasure.
The record, which features guest appearances by Noel Gallagher and Graham Coxon, fizzes with energy from start to finish, and Weller is not shy of confirming that he rather likes it. 'I think it's really cutting edge, personally, really modern,' he says, 'and I don't think there's anything else around that sounds like it, regardless of age or status or whatever.'
The new album maintains all of the momentum of 2010's
Wake Up the Nation
, and was created with the same spirit of spontaneity. 'There was slightly more preparation this time, but by and large I'd say it's the same method,' notes Weller. 'We'd just build the backing track up to a certain level, not in any way finished, then I'd go and improvise a melody, sometimes with words, sometimes just making up nonsense.
It made me get more serious about being a writer
'If there was the essence of something good in it, we'd build up the track around that, and I'd go away for a few days or weeks and work on the lyrics and get it into shape. But it was really quick, because all of us have got families now. We were working two or three days a week, that's all people can manage these days. We'd start at 11 o'clock and go through to like two or three [in the morning], so we just tried to cram as much into it as we could.'
In a
broadcast
studio in central London, the dynamic Weller is actually sitting still for 60 consecutive minutes, to talk about the exemplary sense of adventure that still oozes from his work. So how does a man with three and a half decades on the clock continue to sound progressively more spry with each release, and find new and influential ways of doing what he does without ever following the musical tides?
'There is that spirit of adventure, yeah,' he agrees. 'Certainly in the last few years, since [his number one album of 2008]
22 Dreams
. Since I've hit my 50s, in my twilight years.' He cracks a half-smile.
'Whoever's fault it is, I find a lot of music really tame, whether it's the just the climate we live in, or the penny-pinching way that record companies are. And it's my reaction against that. I'm trying to stir something up, I suppose, in my mind, and excite people, again regardless of their age, just to get people excited about music again. I don't know if I'm succeeding or not, we shall see.'
Weller is in an engagingly reflective mood, looking healthy and relaxed in a simple brown Aran sweater, jeans and loafers. Conscious as he is of his continuing place in the frontline of British rock, he's able to write about it with amusing self-awareness, especially on the new album's first single
That Dangerous Age
.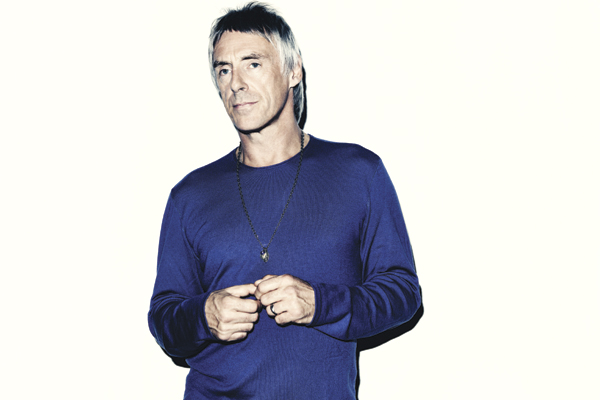 'It's a bit tongue-in-cheek. I'm not picking on people, but it stems from when I split up from my last partner, I got a lot of flak in the press because my wife [Hannah Andrews, who sings with him on the track
Study In Blue
], we've been married for over a year now, she's much younger than me, and they did actually say "He's at that dangerous age."
'It was that kind of inference that it was a midlife crisis, which it wasn't at all, that's just such a clichéd way of looking at life. I just thought that was a funny premise to write a song, but I didn't want to make it too biographical, because that's just naff. It's also about a fella who's kind of a wage slave, trapped in this job which is earning the big bucks, but he's so dissatisfied with his life and wishes he could have done something else with it.
'But there's another level of it, which I suppose for me deals with, well, how are people supposed to act when they're late 40s or 50s? Is there a code to how you're supposed to be? And who's to say, really?'
In January, Paul and Hannah became parents of twins, John Paul and Bowie. 'My wife's choice, she's a massive DB fan, and rightly so, but also in Gaelic it means "blond". Some of her ancestry's Scottish and she's blonde as well. It
works
on many layers, like my music.' Another conspiratorial half-smile.
The uncomfortable spokesman-of-a-generation of Weller's The Jam days, and the sometimes right-on supporter of causes in the Style Council era, has given way to a man as far away from a midlife crisis as anyone could be. 'Being a spokesman was a bit daunting,' he confesses. 'I just thought it took me away from what I do, and that's writing songs and being a musician. I'm not a politician, I'm not a spokesman for anything, really.'
While much of
Sonik Kicks
spits edgy riffs and exciting effects, the album closes on an unashamedly sentimental ode to his kids,
Be Happy Children
, which even features appearances by daughter Leah and son Mac. Is he more comfortable showing his emotions in public now than as a younger man?
'I don't know if it's changed. If you want to go back to
English Rose
[from The Jam's third album
All Mod Cons
, 1978], when I was like 20 or something, that's pretty bare and honest as a love song. I was more embarrassed about doing it at that time, that's why it wasn't listed on the album, it was a hidden track. But now I wouldn't be at all. That's just age, isn't it? There was always a romantic side to The Jam.'
Even as a young hopeful growing up 30 miles from the swinging capital in the Surrey outpost of Woking, Weller was attracted to a combination of style and substance. 'I've always had a big thing for melody, being a Beatles and Kinks fan,' he says. 'I'm a complete 60s nut. They were pioneers, those people.
'But also, that was my first exposure to music. Once you got past the "Yeah yeah yeah" stage, '66 onwards for me, I really liked
Strawberry Fields Forever
, I'd have been nine when that came out, and even in my naive state then, I just thought "Something else is going on here".
'If I ever had to hold up anyone as a kind of style icon, it would be the Small Faces. But it was of that time, for me it was music and clothes and attitude, and reading what the bands had to say, and their influences, which made you go off and buy other people, get into Motown or whatever. I loved all of it, and it all helped shape you and made you become who you were.'
It's my reaction against that. I'm trying to stir something up
Not that he entirely dismisses modern pop. You don't have five children, not to mention the two new arrivals, without being somewhat aware of the charts. 'Rihanna's really good,
Man Down
I thought was a great song, and Adele's great, it goes without saying. Even Pixie Lott, she's made a couple of good singles, so there's always good stuff and a lot of crap as well. You have to discard what you don't like and keep what you do.'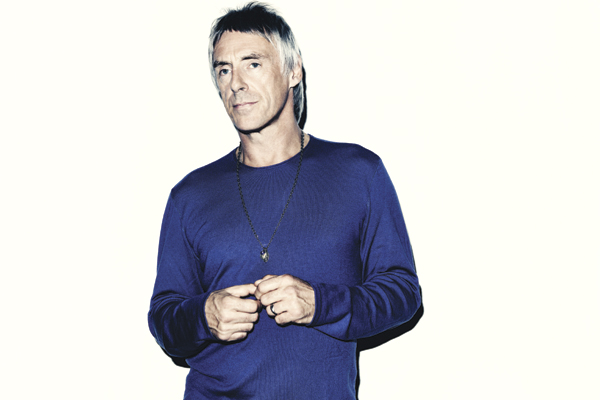 Such was Weller's dexterity as a composer, it's easy to see in retrospect that he would have broken through at any time. But the spirit of '77 certainly helped. 'All of a sudden, people were interested in young bands,' he remembers. 'The first time I saw The Sex Pistols, then The Clash a bit later, it was amazing because it was the first time for my generation that we had our own scene going.'

You might expect the older man to look back on his early songs with some disdain, but far from it. 'Some of them really work still for me,' he says. 'In The City still sounds great. It was written as a kind of youth anthem, that's what I had in mind, and that's how it still sounds to me.

'All Mod Cons was the first album that was really successful, and it was also critically acclaimed. There's some good things about success. Sometimes it makes you take yourself seriously, but in a positive way. It made me get more serious about being a writer.'

Through several relationships, myriad emotional ups and downs and the challenges of keeping himself fresh and relevant, the pride Weller still takes in what he does for a living is inspiring. 'We played a charity gig before Christmas, where we just played new songs from the last couple of albums,' he says. 'But then we did an encore of A Town Called Malice, and it was funny to see everyone go proper mad for that song.

'I like the fact that it's almost entered the public realm, or something, like someone else's property. It's quite weird, but it's a beautiful thing to see in my own lifetime. I'm quite fortunate really, as a pop musician, to be able to see that.'