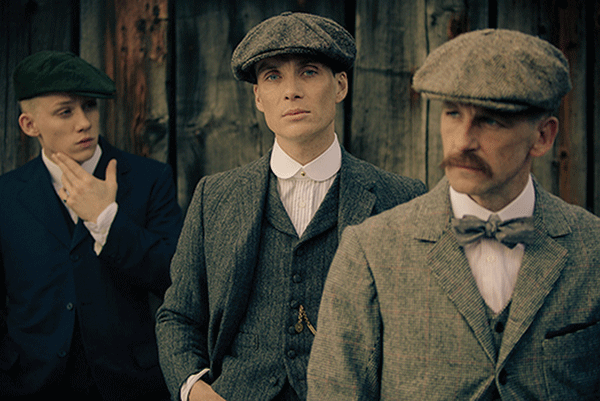 Who?
Mute Song
What?
Red Right Hand
by Nick Cave and the Bad Seeds. Written by Nick Cave, Michael Harvey, Thomas Wydler.
Where?
Peaky Blinders
, Series 2, BBC One.
Nick Cave and the Bad Seeds'
Red Right Hand
has been remixed twice by Flood for series two of the BBC TV period drama
Peaky
Blinders (pictured above). The 1994 song was covered by PJ Harvey for episode three (and released as a single by BMG), while an instrumental motif has been woven into several episodes. We chat to David McGinnis (below), Head of Mute Song, to learn why this unique placement
works
.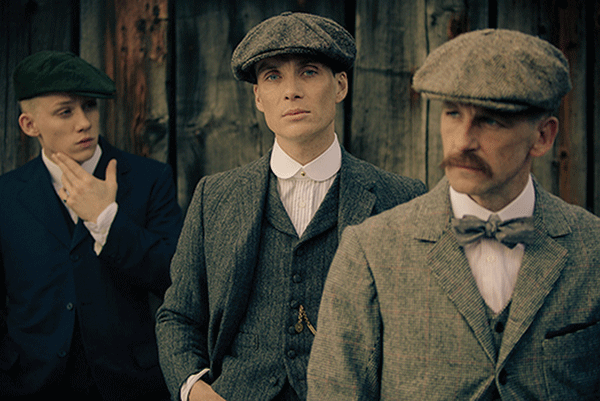 Steven Knight, the creator and writer of Peaky Blinders, is a big fan of Nick Cave and the Bad Seeds. At the start of the writing process he made it clear he was interested in using them. Series two director Colm McCarthy is also a fan, so this is one of those really wonderful situations which is driven by the script and the creatives involved. It's nice for us to make placements but it's also great when they come to us out of love for the artist.

What did you make of the remix idea?

We were intrigued because they were trying to do something different and unique. They had already used Red Right Hand as the theme tune, but they wanted to do something more interesting with it in series two. Endemol Music Supervisor Amelia Hartley asked us if Nick Cave and the Bad Seeds would approve some remixes. They were driven by Flood, who has worked with Nick Cave and the Bad Seeds before. It was his idea to commission the PJ Harvey cover too.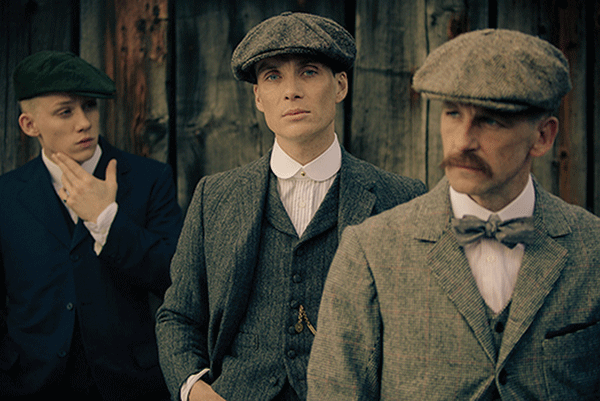 We cooperated with Flood on a technical level to get all the parts over to him but we didn't sit in on sessions. With the cover version, they contacted Polly (left) directly and she just got on with it.
What makes the track work so well with the visuals?
It works perfectly because it was part of the programme creator's vision. It's a cinematic piece of music; it's dark and it talks about Nick Cave's obsession with the idea of somebody keeping score above all else. Peaky Blinders is about violence and settling scores. So, while there isn't a direct correlation between the lyrics and the programme, there's a similar mood. I find it exciting that Peaky Blinders is a period piece and Red Right Hand is a modern piece of music – there's an interesting juxtaposition there.
In terms of scale, how important/lucrative is a sync like this?
It's been very interesting in terms of benefits. The music falls under the blanket licence so it's not been as lucrative as being in a Hollywood feature film by any stretch - but it has definitely had an impact. Just when you think this artist can't get any better known, there's more interest. There's a whole generation of people who now know that song as the Peaky Blinders theme and who may never have heard of Nick Cave or Red Right Hand.
What is it about Nick Cave's music that makes it so sync-able?
All of his songs have a narrative sense. It's not surprising that he's also a novelist and writes screenplays. As soon as Nick Cave and the Bad Seeds started making music, filmmakers were interested. There are a lot of people who are very inspired by his work.
http://mutesong.com/