Kero Kero Bonito's Sick Beat is an infectiously kitsch slice of J-pop/hip-hop, which fits seamlessly into Adidas and Stella McCartney's campaign for their latest StellaSport range.
Publisher Bucks Music and music agency Record-Play worked with both brands to build on the natural fit, inking sync deals for a catwalk show, fashion video and an online advertising campaign. We chat to Ollie Cartwright, Creative Sync at Bucks Music, to get the inside track.
How did the placement come about?
As our relationship with Record-Play has developed we've become aware of the music that
works
best for them and their clients. As soon as we started publishing Kero Kero Bonito, we knew the band would appeal to them, so made sure they heard them as soon as possible. They got in touch and told us of the potential Stella McCartney and Adidas pitch.
Who was involved in this particular sync?
Record-Play are Adidas' sole music agency and have been working on the music for Adidas and Stella McCartney collaborations for several years. Once we received interest from Record-Play, we spoke to Mensch Music, with whom we have a joint venture publishing company for the rights to Kero Kero Bonito. They ran the deal past the songwriters for approval. We also contacted the band's label to make them aware and to ensure all parties were happy and could meet the client's deadline.
Stella McCartney used Sick Beat in a number of ways – was this all part of one deal?
No, the music for the catwalk show and the track for the online advertising campaign were handled separately. Initially, Stella McCartney used the track for the catwalk, then later for a video on social media. We worked with their marketing department directly for those spots, rather than through a music supervisor. The advertising slot was handled by Record-Play. It just goes to show what can happen when a band are a great fit for the brand.
What are the benefits for the artist and publisher of multi-brand syncs?
As with any sync, the media is an important factor - but more so is the brand. So, we were really excited to be working on a collaboration with one of the top sportswear companies and a leading fashion designer.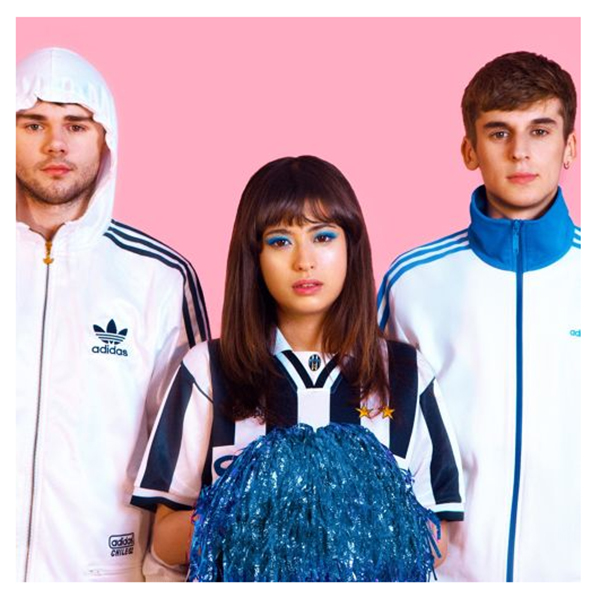 What are the benefits to online-only campaigns?
It really fitted with the band: Kero Kero Bonito are regularly featured on blogs, so it makes sense for them to be involved in a campaign that lives in that space. The internet definitely allows for more dynamic sync campaigns, while social media allows for instant sharing, interaction and involvement - which can really benefit the artist.
Why do you think Kero Kero Bonito are such a good fit?
Their music has a very current sound. It's an unusual mixture of hip-hop, dancehall and J-pop. They have international appeal, which is important when pitching for a global placement. There are also plenty of videogame references in the track, which lend themselves well to the visuals in this video. Lyrically, there is a great tie-in with the 'For Action Girls' advertising strapline - it's a song for the independently minded 'action girl'.
How has the deal helped raise the profile of the band?
Everyone who watched this sync is potentially someone who has never heard their music before. They are engaging with these new fans directly. The band are releasing a new album and touring this year - and we would definitely expect this kind of sync to have a positive impact on both activities.
How important are good music placements when launching a band these days?
Sync placements are something that artists look for at all stages of their career. But it's such a competitive marketplace that we never recommend any band relies on a sync either for exposure or funding. With any sync, the key component is incredible music and, depending on the genre, certain brands will be more responsive than others. At Bucks we always task our songwriters with producing amazing tracks and task ourselves with having the industry contacts and relationships to create opportunities.
Who? Bucks Music Publishing / Mensch MusicWhat? Sick Beat by Kero Kero Bonito. Written by Douglas Lobban and Sarah Perry.Where? StellaSport Action for Girls online campaign, autumn/winter 2014-15
http://www.bucksmusicgroup.com/