For the past two years, M has celebrated the success of British acts at the legendary SXSW festival in Texas with interviews, videos and reviews. This year we spoke to some of the bands that received British Music Group funding to travel to the showcase, and you can read interviews with them below.

We also invited SXSW veteran Vic Galloway to comment on the showcase, and heard from PRS for Music's Andy Harrower and Jules Parker about the music industry panels they attended.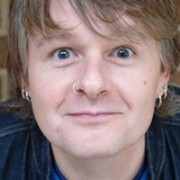 BBC radio presenter Vic Galloway talks about a decade of British talent at SXSW. He looks at the opportunities for new acts at the festival, and charts the changes the last ten years have brought for the world's largest music expo.
Read more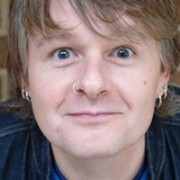 As SXSW 2012 drew to a close and an army of British acts packed up their kitbags for the long trek home,
PRS for Music
's Jules Parker looked back at a week of musical mayhem.
Read his blog and watch the slideshow
Royalties in the digital age:
Music fans are
streaming
and downloading more music than ever across borders and different platforms, but how are collecting societies adapting to the changing marketplace? Andy Harrower, Head of
Broadcast
Licensing at
PRS for Music
, contributed to a lively panel debate at SXSW.
Find out more
To celebrate the breadth of British talent that British Music Group funded at SXSW this year, M caught up with some of the bands hoping to make their mark at the showcase: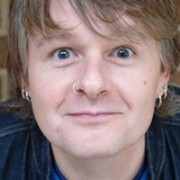 Bulgarian singer songwriter Ilona has been living in the UK for the last decade. This year, she played at Tony Moore's SXSW showcase.
Read interview
M meets...Jonquil:
From Oxford, Jonquil are Hugo Manuel on vocals and keyboard, Sam Scott on bass and trumpet, guitarist Robin McDiarmid and drummer Dominic Hand.
They talk to M about their visit to SXSW
M meets... Frank Turner:
Following the break up of his band Million Dead, Frank built a huge and loyal fan base by touring constantly for three years.
Read interview
M meets...Treetop Flyers:
The west London band's rootsy sound has drawn comparisons to Neil Young, Crosby, Stills & Nash and The Band, as well as contemporaries Fleet Foxes, My Morning Jacket and Josh T Pearson.
Find out more
M meets...Charlie Simpson:
Taking a break from his band Fightstar, Charlie recently released a solo album Young Pilgrim, which showcased his more folky singer-songwriter side.
He also visited SXSW this year
M meets...Spycatchers:
This Watford five-piece, whose hook-laden rock sound has already received Radio 1 daytime airplay, talk to M about their influences and their plans for SXSW.
Read more
M meets...Woodenbox:
Folk-rock sextet Woodenbox has built a growing reputation for raucous live shows by fusing old school country rhythms with mariachi horns.
Read more
Watch video interviews with Future Of The Left, Kwes and Spycatcher
here
.