NORTHERN LIGHTS:
Norwegian Joakim Haugland runs two small but perfectly formed record labels in the quaint and quiet capital, Oslo. Knowingly named Smalltown Supersound and Smalltown Superjazzz, they openly flaunt their remote location and obscure rosters. But don't let that catch you off guard. Both labels boast an impressive line-up of artists that have shaped electronica and free jazz the world over.
Joakim started out as a teenager, obsessively distributing mixtapes for his friends while they were busy writing songs in rehearsal rooms and practice studios around the city. His commitment to the do-it-yourself ethic drove him to build both labels from scratch, inviting friends to work together and develop new sounds.
First came Smalltown Supersound, home to groundbreaking disco artists Lindstrøm and Bjørn Torske, and lo-fi electronica aficionados such as Kim Hiorthøy and Annie; all of whom have gone on to receive some serious
international
acclaim.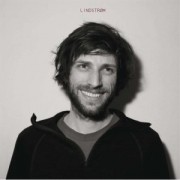 Next came his experimental Smalltown Superjazzz imprint, intended to be the first jazz-focused label run with a punk ethos. Albums from The Thing, and duets between drummer Paal Nilssen-Love and saxophonists like Mats Gustafsson, Ken Vandermark and Håkon Kornstad, have since cemented its reputation at the forefront of the free jazz movement.

Here, Joakim talks to M about his casual approach to A&R and his growing obsession with the history of independent record labels.

What inspired you to set up Smalltown Supersound?
I did it so early that I didn't think so much about it; I was around 15 or something. When the others were playing in bands I was doing all the other stuff that bands don't do, like being a manager and putting out tapes and all that kind of stuff. There were no plans, I just did it and I've done it ever since.

What's the aesthetic behind the label?
When I was younger I didn't know what I was doing, so was kind of doing everything! I started using the Smalltown name in 1993 and in the beginning was inspired by Sub Pop and Mo Wax, because all that grunge stuff and Mo Wax stuff was happening then. It was a mess and I took a certain direction, but these directions always change! I'm a label nerd; I think I've read all the books about labels that were ever written and I follow the ones I like very closely. I know the history of most of them. I like labels that change and are not stuck with one sound. If you take Mo Wax for example, that was the trouble with that label. They were only about a certain type of sound, and when people get tired of that sound the whole label went down.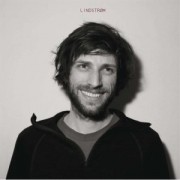 I like labels that are broad but at the same time there is a red thread. So it's about a gut feel and what fits. I don't want to be a disco label, that's why I have indie in there as well, and also split it up with the jazz side and took it out. I felt the jazz side was a little too avant garde to be side by side with the more electronic danceable stuff. I felt there was a need for a jazz label, kind of like BYG and ESP from the 60s – there weren't any of those around any longer. But with Smalltown Supersound, I guess its changing all the time, depending on my taste in music. There are periods when I'm into ambient music and put out a couple of ambient albums, for example. But when you look back over the years I guess there's a thread.
A lot of the artists on your label, such as Kim Hiorthoy, Bjørn Torske, Lindstrøm, have become really well known around the world. Why do you think that is?
An important thing for me, since I was 15 or 16, was to export my things. I sent out to UK mail orders and stuff like that, and didn't care so much about the Norwegian market because I understood early on that there's no market for the music I like in Norway anyway, so I'd rather reach people outside of Norway. And being here running a label isn't easy because the big advantage that UK or US labels have is really big home markets. So if Domino puts out a really small release, that still might mean that 8,000 copies are sold and there are so many places to play it. But we don't have that home base at all. Norway has a population one fourth the size of London's so we don't have strong economy in music.
When it comes to the sound, I think it's almost impossible to compete with singer-songwriters, or people singing in their native language, so that's why I mostly release instrumental music. Also, I've always been into instrumental music – I'm not so much into vocal music.
It's impossible if you put out a country or Americana album and compete with American artists! I've tried to find the essence of music, and I think the disco sound, with Bjørn Torske and Lindstrøm and all these guys, they've found their niche, just like the Italian electronic music of the 70s or the French house music in the mid 90s. Sometimes there is a small pocket of creativity with small groups of people inspiring each other, and that's what I've been finding with those guys here.
I'm trying to find the stuff that feels like it's made here and genuine because you've seen it happen many times; with Seattle, Manchester, Paris.
You launched Smalltown SuperJazzz too – where do you find your artists?
Most of the stuff on there I find through people close to me or other artists' recommendations.
There are a lot of collaborations on there, do you encourage that?
Yes, a lot of it comes from collaborations and people that I trust and hang around with a lot, like my artists mainly. They tip me off of people they've worked with or heard of. And with the jazz label, just the core of the label is Paal Nilssen-Love the drummer and Mats Gustafsson, the saxophone player. They are in all of the projects and they play with all kinds of people, from Thurston Moore and Jim O'rourke to Peter Brickman. When it comes to the Supersound label, I have some foreign stuff. I have a Japanese band and American bands as well; its people I've been in contact with a long time and it's developed. I think there's some people's taste I trust and then if they tip me with something I will check it out.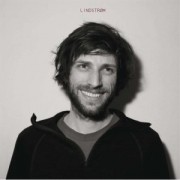 What's next for the two labels?
I have a series of duos, one with Yamataka Eye from the Boredoms and one with Thurston Moore, so its pretty big names. And with Supersound I'm putting out a new album with Tussle that's produced with Optimo, and a new Lindstrøm album and Mungolian Jetset album, and maybe the strangest thing is an album with Neneh Cherry. Her father is Don Cherry and she's done a jazz album with his musicians, which sounds amazing. It's just being mixed now and will be out in June. It's interesting because you would think she'd do some 80s pop stuff but her singing and them backing her is really great. They're playing her dad's stuff and all that so it's wicked.
The Nordic region punches above its weight across lots of musical genres. Why do you think that is?
We compete with people singing in their own language, that's one thing. Also, we're outside the music centre. That's why it's been important for me to find music that has its own voice and style. The three things that have been exported from Norway are electronic and disco music, jazz and black metal. Most of the disco and jazz has no vocals and with the black metal no one understands what they are saying! I guess it has a lot to do with the vocal side of things. I feel that the Nordic countries should work hard to focus on the stuff we're very good at and the stuff that feels Nordic, and not rip off what's already been done. I'm trying to find the stuff that feels like it's made here and genuine because you've seen it happen many times; with Seattle, Manchester, Paris. You have all these pockets that good music has come out of, and it shouldn't be a problem for Scandinavian countries to do the same. Look at Iceland; they have really been making their own sound, Sweden as well.
Do you think there is a common aesthetic across the Nordics that lends to this innovation?
I think it's probably easier on the outside to hear the vibe! But I would think there is a melancholic vibe, a darker and more leftfield side – maybe it has to do with the weather? Also, I think that a lot of good music is made in isolation, and in a lot of these Nordic countries we are actually quite isolated from the main musical centres of the world. So we are inspiring each other at the same time as listening to American and British music, so you get impulses from that and translate it into your own thing. I think that's important to try to stay true to the roots and the vibe that's around you.
Read our  Nordik Beat feature from the latest issue of M magazine
Read The Joy of Nu Disco feature from M42