For the second article in our Sound Service series, Anita Awbi chats to A&R strategists across the publishing industry to learn what's on the agenda this year and beyond.
Back in November 2015, UK Music's
Measuring Music
report concluded that publishers' A&R expenditure was £162m, almost the same level as UK labels.
These sums were confirmed by the Music Publishers Association's Jane Dyball at the organisation's Annual General Meeting last summer, who concluded that publishers' investment in songwriters, composers and
repertoire
was continuing at an 'all-time high'.
But what about the returns? And how are things looking this year and beyond? We ask some major and independent publishers how the maths is adding up for them…
Sarah Liversedge (pictured above), Managing Director, BDi
2017 is all about signing new artists for us. In the first quarter alone, we signed Nude Records artist Juanita Stein, Capo Lee and Kai Whiston. We want to be competing with the larger independent more artist driven publishers who we respect, like B-Unique/Spirit, Good Soldier and Songs.
For me and my team, it has always been about finding new artists early. We have to compete with the majors, so it means we have to find the talent that much earlier, even more so now with BMG and Kobalt thrusting themselves forwards. BDi Music's recent signing, The Magic Gang, are a perfect example of me finding talent early. I found them over two years ago, before there was any industry buzz and signed them in March 2016. Subsequently they then signed to Warners in Sept 2016 – they were all over The Great Escape last month and are about to embark on festival season performing at Glastonbury, Latitude and headlining Huw Stephens stage at Reading.
For me, A&R is a long term game. Few publishers expect to get that initial investment back immediately. It's all down to hard work by the band/artist and by us, the publisher exploiting the music.
We also represent a broad spectrum of producer/songwriters and lyricists, and we have many established artists already on our books. My enjoyment of A&R is wholeheartedly in 'development' - I really love nurturing talent and helping them to become a success.
On broader terms, I think the songwriter's expectations have really changed over the last decade or so. We go way above and beyond what a publisher is probably supposed to do, especially if the artist, songwriter or producer/songwriter hasn't got a manager, booking agent or label in place – on their request, we step in and provide all the back-up support.  I'm sure it's the same with most publishers – we're all having to go way beyond what we're investing from an A&R perspective.
Everybody's trying to be everything at the moment. I see lawyers stepping into the A&R role, everyone is picking up the slack. It seems that publishing is a sexy business to be in these days!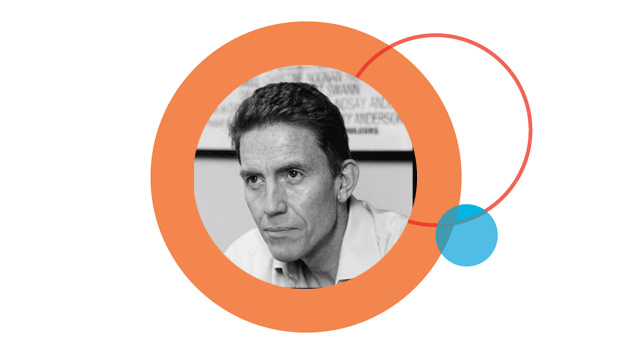 Mike Smith, Managing Director, Warner/Chappell
Jason Iley said something interesting in
Music Week
earlier this year about the music industry splitting into a track business and an album business. I think there's an awful lot of truth in that. Certainly, when
streaming
first came along, a lot of us who were real music fans thought, 'This is great. We can stream all our favourite albums.'
But what's very quickly happened, and what the forward thinking streaming companies have been very good at doing, is building playlists. They are, essentially, taking on the radio stations at their own game - and doing a fabulous job. Young kids are discovering music through playlists, rather than through the radio.
This has definitely changed the way people are making music, and writing and producing songs, because people want to have music out there that sits on as many playlists as possible. It doesn't take a genius to work out that if you've got a song that features in 50, 100, 500 playlists, it's going to do much better than a song that sits in quite a niche area. It's now about breaking really big songs around the world, purely because they're great songs and that means they're on a lot of playlists. And, conversely, if you've written a great song in a musical genre that has a limited number of playlists, it's not going to get the same kind of reach.
There's no getting away from the fact that this is influencing A&R. The people that make music that sits well on playlists are getting the deals. Writers are focusing their efforts on coming up with songs and productions that work well in this format.
Having said that, there's always an opportunity for people who are doing the exact opposite to break through by creating a point of difference. If you're just making music that sounds like it will sit well on a playlist, there's a danger you might end up creating something quite bland.
I've spent the last 12 years of my life working in a record company, having spent many years before that as a publisher, and I'm now a publisher again. The big shock to me, going into records, was, if you sell a million records, you make a very healthy amount of money. You sell a million records in publishing, you do fine; no-one's complaining, but you're not making as dramatic an amount of money.
But the lovely thing about music publishing is that it's always described as a penny business, and it's about making sure you're out there, and your songs are being used constantly, in as many different places as possible. For me, it's absolutely vital. We live and die by our A&R. We're blessed with an incredible catalogue at Warner/Chappell, but it's obviously also about what's in the charts at the moment, what the current hits are, and making sure you've got writers that are across all of those hits.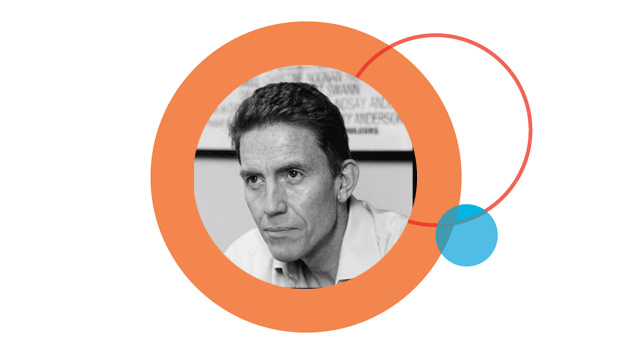 Jackie Alway, Senior Vice President, International Legal and Industry Affairs, Universal Music Publishing, and Music Publishers Association Chair
Publishers do lots of fabulous things but a primary part of our role is investment in creative talent and growing songwriters' careers.

The role of music publisher has always spanned a raft of key activities, but at UMPG we have a tremendous focus on A&R and creative. This includes identifying and developing talent, growing and sustaining writers' careers, and promoting our writers and repertoire as widely as possible. In tandem we offer the most transparent and efficient methods of collection, reporting and maximizing income for our writers. As creators have more direct access to the market, we're a go-to company for songwriters who want to partner with us to grow their careers, and ensure they are maximizing the potential of revenue streams.

In addition, as the traditional licensing structures continue to shift, it is our responsibility and missive to anticipate the changes early and ensure we are strategically placed to take advantage as new players enter the market place.

Our strategy during 2017 is broadly unchanged from previous years. We aim to sign songwriters and artists whose music we are passionate about. We must also believe that they can make a commercial impact, whether on the charts, in film and TV, live etc. We focus on great songs that have international appeal, which is more relevant today than it has ever been. It has always been part of our culture to be pro-active and creative with the writers we represent. That is also the most satisfying part of our role!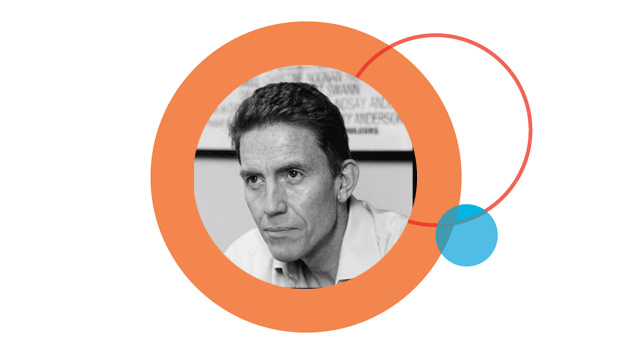 Roberto Neri, Managing Director, Downtown Music Publishing
Publishers are spending a lot more on talent development. Labels aren't breaking artists like they used to, and it's a more difficult operating environment for them today. We're happy to invest that money in A&R, in nurturing the talent and, in some cases, helping them make an album in the absence of label support.

You may say that publishers have always done that, but in actual capital terms, we're investing so much more than we ever have done as an industry. At Downtown, we've paid out for videos, studio spend – so many things that were previously in the label's domain. We're having to do that in the absence of labels who, in some cases, just can't afford to do what they should be doing.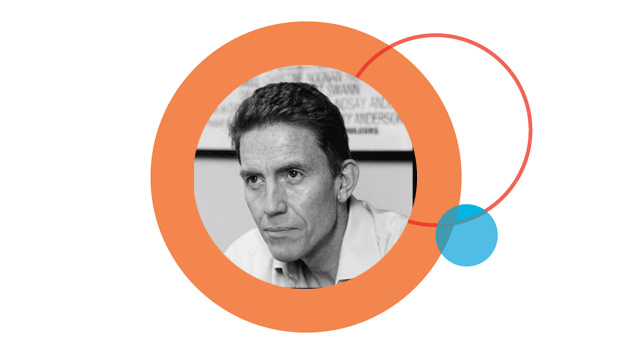 Chris Butler, Worldwide Head of Publishing, Music Sales, and MCPS Chairman
Spending on A&R is the nature of our business. We have 100 living writers now, which is a huge number, so investment in that area is a necessity. You just can't rest on your back catalogue, particularly in the context of digital. The requirement for new material and investment is bigger than ever.
Obviously, the question is, what's the return on the investment? We accept that we don't know who all of the winners will be, but we have to bet on all of the horses.
I think that our difficulty is we have an additional pressures surrounding our return on investment because we don't have a label associated with our publishing. We don't have a left pocket, right pocket, business. I think for publishers, the returns are not always equitable, but that doesn't deter us.
Music sales, in particular, is stepping out of its perceived position as a print house or a classical house. We're becoming much broader than that. We are starting to invest in, and acquire, a contemporary pop repertoire.
I think publishing has always been a risk taking business, an educated risk taking business, and we're not scared about taking those risks against what we see as still a challenging, but rewarding, market.
One of the ways of testing that is that the acquisition of material or content is as keenly contested and as expensive as ever. The asset itself is clearly considered to be worth having.
I think the ability to be self-published is greater than ever, because putting yourself on a social media platform and disseminating material is, arguably, easier than ever. Composers might look at publishing as a back office business, but it's much more than that. I think publishers have the ability to be creative with material as well.
I've yet to meet a successful writer who doesn't want to be published, or wished they weren't published. They're looking for partnerships - it
is
better together.
In our first instalment, Sound Service: publishers and streaming in 2017, we ask the publishers how streaming is shaking up their business.